This is the build thread for my '05 6i MTX Hatch. I bought it November 3rd, 2012 and my parents drove it all the way up from Maryland for me. It was given to me on June 15th, 2013 as my graduation present. I got it with 62k on it, and with 68k, I drove allll the way back to Maryland to trade it in on a 2013 Scion tC Release Series 8.0 on February 22nd, 2014
For those who do not already know, I would like to introduce the background story of my 6's. I bought a fully loaded '04 6s MTX Hatch in May 2012 as my first car. It's mods included a Racing Beat Axle Back Exhaust, Chrome Dipped Bulbs, Chrome OEM Tails, 4000K Halogen Bulbs, and Partial Tint.
I loved my car, but unfortunately, in October 2012, I was involved in a 3 car accident with a drunk driver. I had hope for it being repaired, but in the end, frame damage wrote it off. Some pics of the original 6: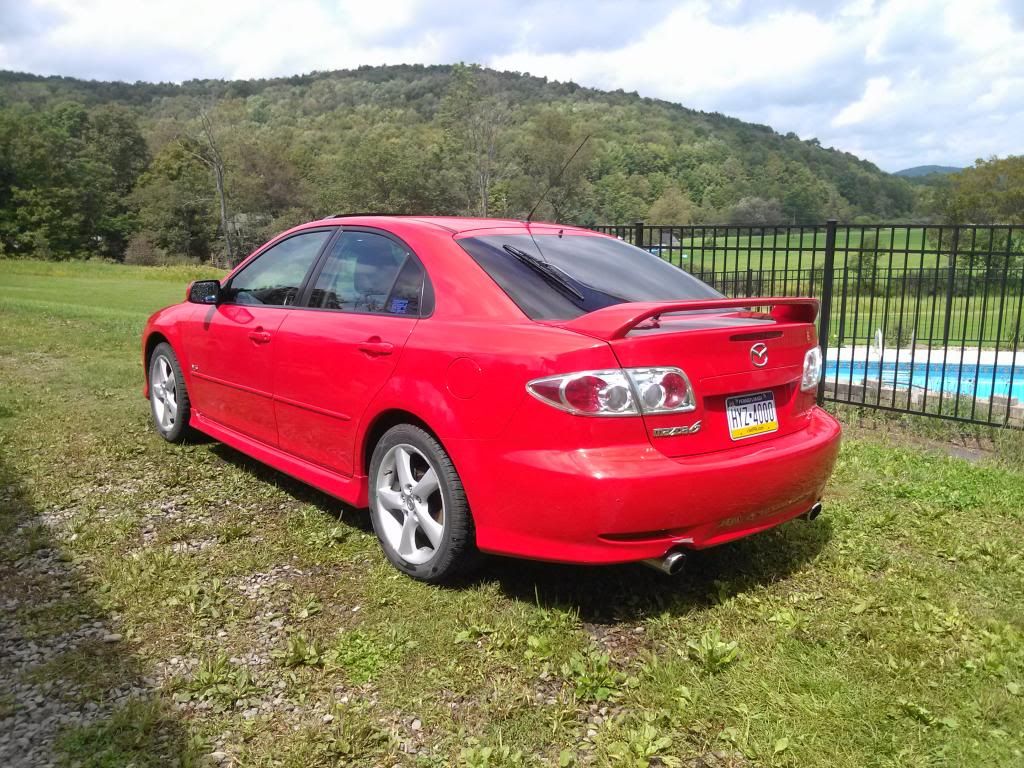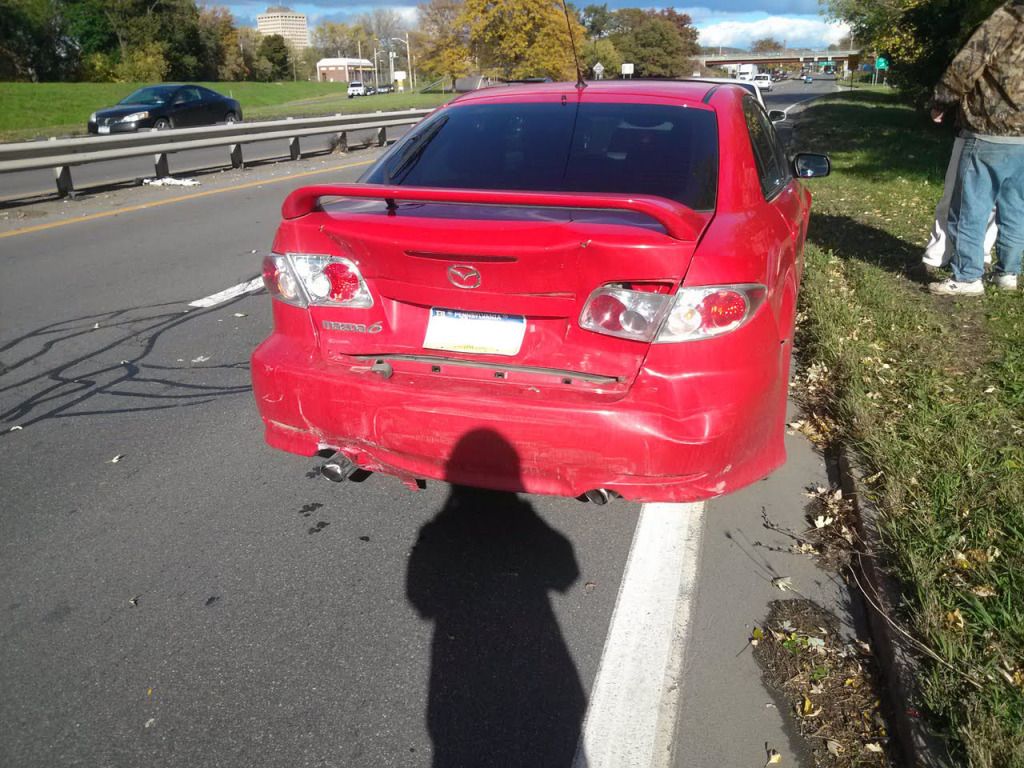 I tried to find a car just like like it, but none were in my budget. I ended up settling on the engine size and options, and bought my new baby. The only pic I have of them together: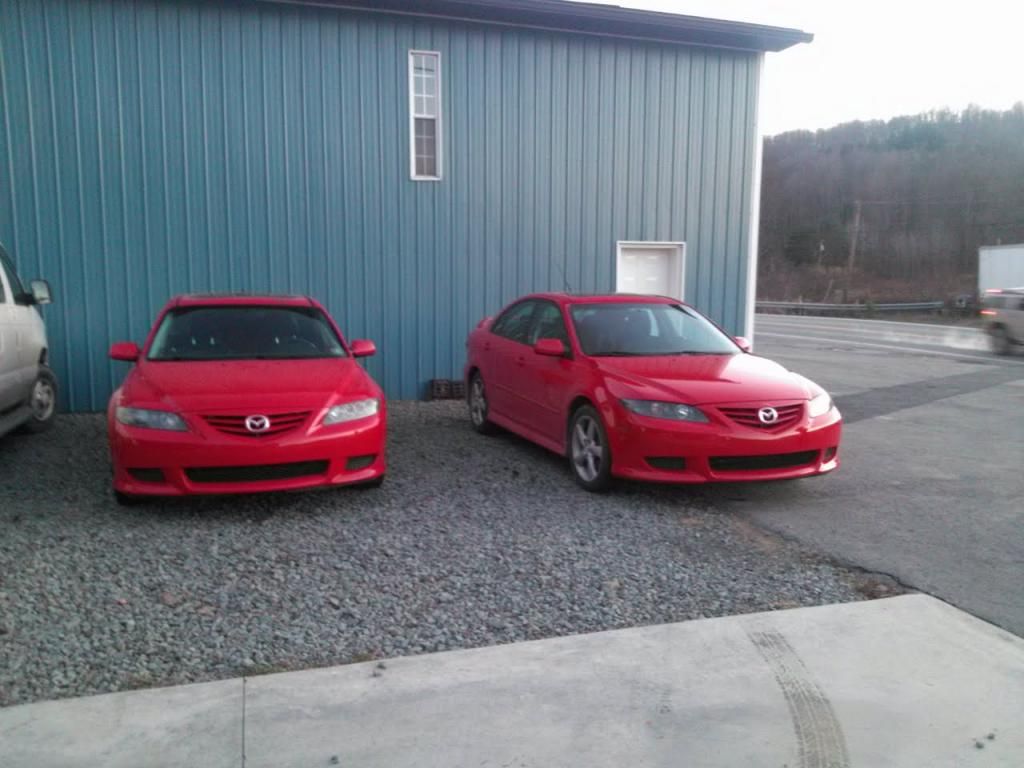 ON TO THE NEW CAR!
Garage Page
Meets and Cruises:
NEM6 Mt. Greylock - 2013
Cruise - November 2013
Current mods:
"Gas Cap Mod"
Brake Light Mod
Car_LED Tail Lights
WeatherTech Floor Liners
Summer:
2nd Gen Speed3 Wheels with 215/45/18 Hankook Ventus V2 Concepts and "Red" Gorilla Acorn Lug Nuts
Winter:
Stock M6 Wheels with 215/50/17 Goodyear UltraGrip Ices & OEM Lugs
Coming Soon (err.. Eventually):
Magnaflow Catback
Moar Low
Badgless Grille
De-badging & Evil M
Stubby Antenna
Powdercoat Wheels
Put LEDs on every square inch of my car (LED strips in hatch, Footwell lighting, swap interior lights, etc.)
Paint Interior
When I got it:
Mods & other pics: