To Tanabe, or Not to Tanabe - that's the question
I've put my 20" Niche Targas back on after a loooooooong winter here in NJ, and after staring at the car for a day, I'm debating about whether or not to slap on some of the Tanabe springs to drop her an inch.
I've got a +35 offset and my tires are 245/40/20. As I looked at it just a few minutes ago, I just have a hair under 2 inches of gap right now.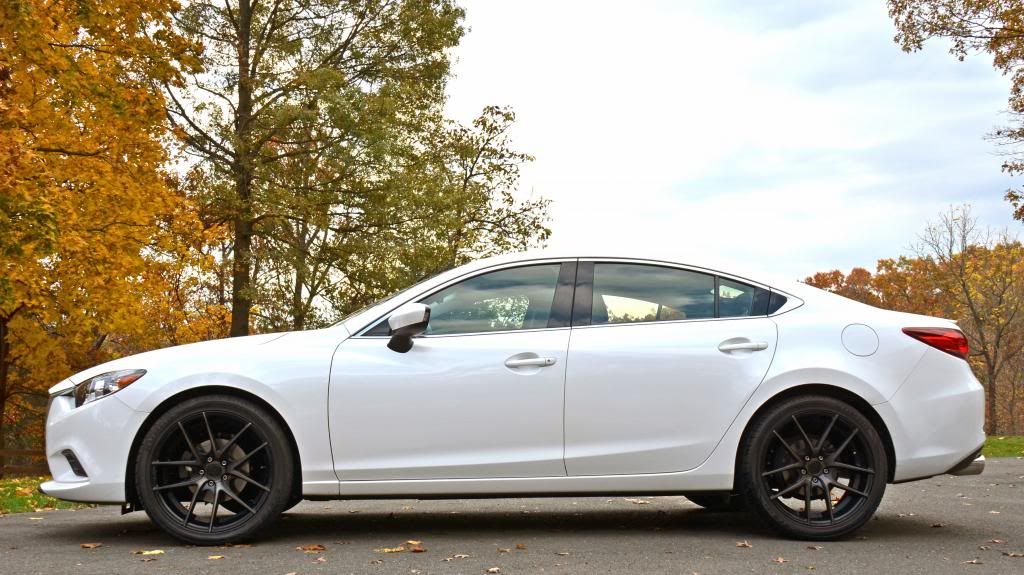 Is that enough gap to play with where I wouldn't rub on a daily basis you think? I rolled the fenders already but still am worried I'd be opening Pandora's box. If I were running 245/35/20 rubber, no question I would have done it already, but that extra profile may be the issue.
Yes? No? Let it be?