Discussion Starter
•
#1
•
Nirosh (StraighGoodz) came to waterloo at 10am last sunday to install his Raptors DDE and his H3 HID kit to his integrated fog... and while we have the headlight apart, i tried to mod our bosch h3 halogen prj to give out lots of colors at the cutoff line.. AND WE DID IT !!! check out the pics...
Nirosh's "naked" car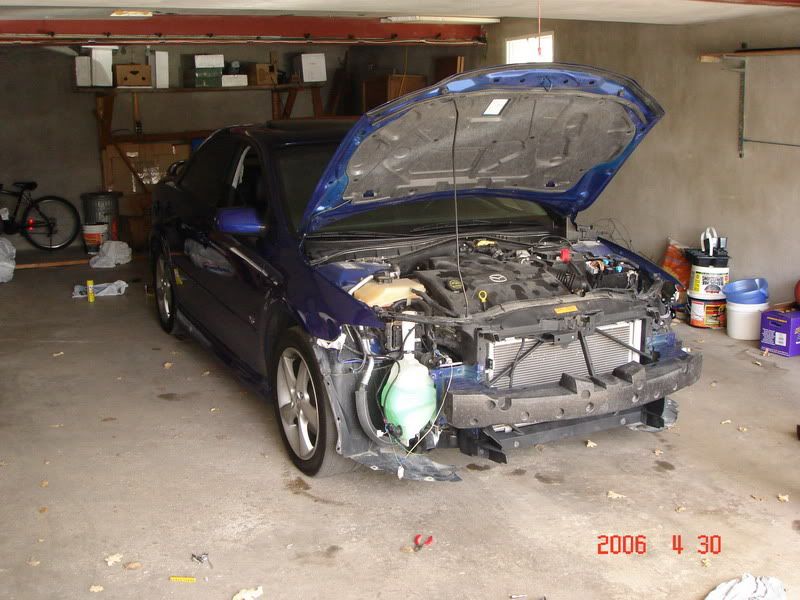 Raptors DDE installed (small ring on the bezel and larger ring on the reflector itself)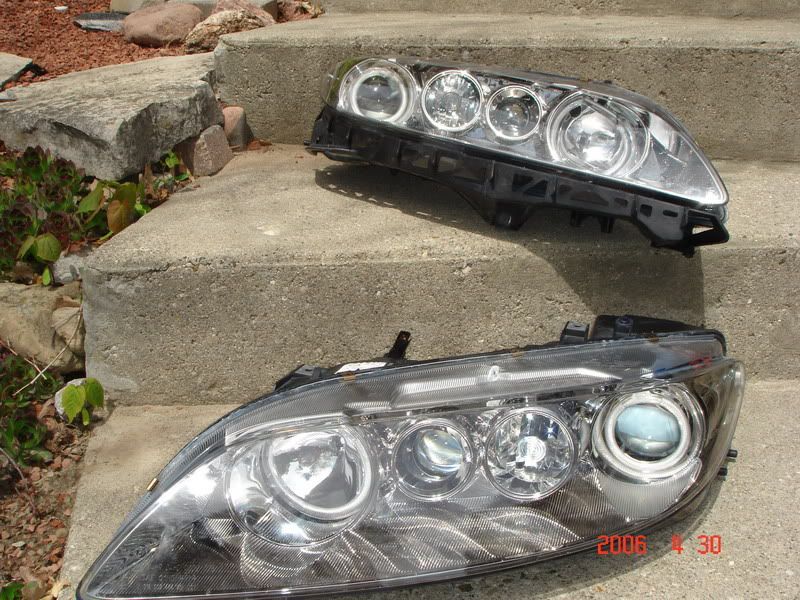 Close up of the Raptors DDE installed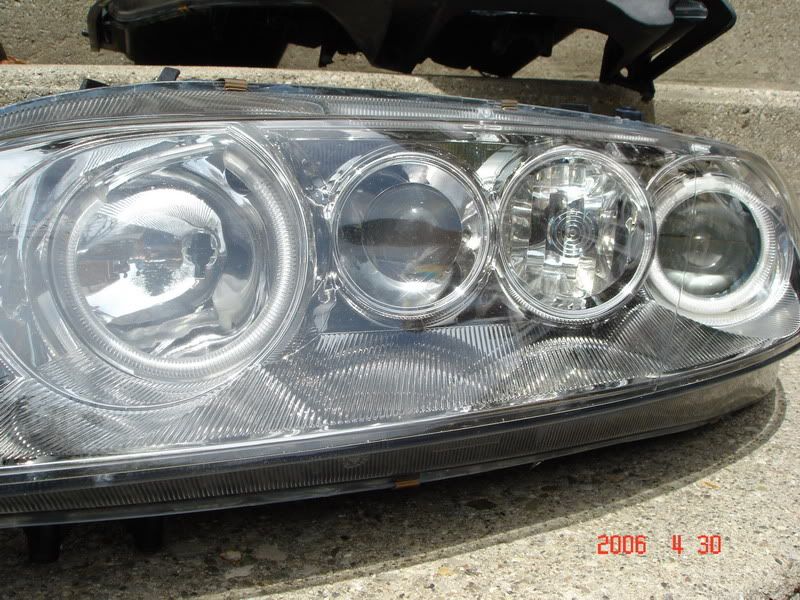 Derrick's car getting his driver's side DDE ballast replaced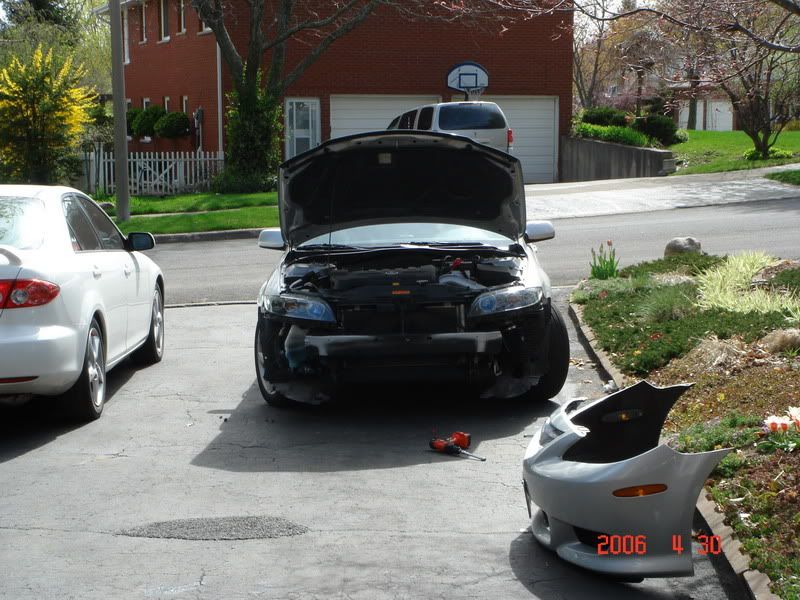 Same ... ( :drool: cp-e )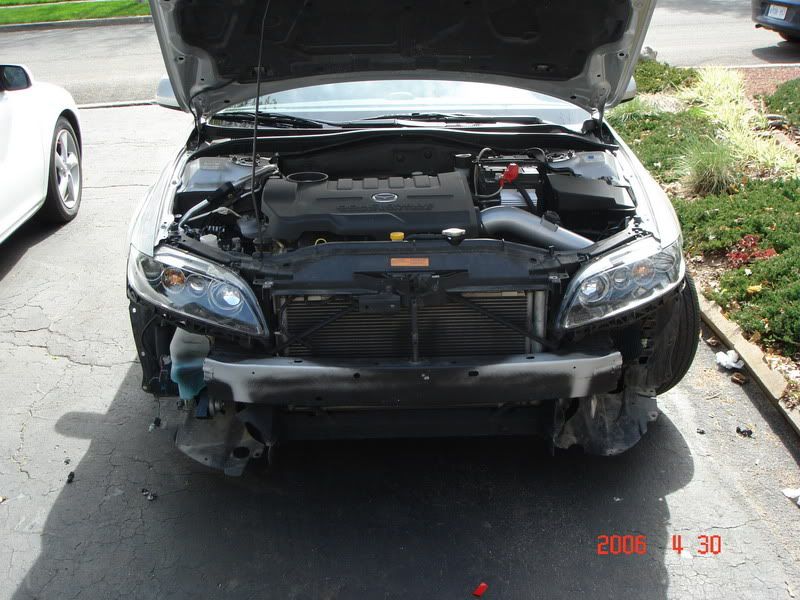 Comparison with the ver.1 DDE Derrick has..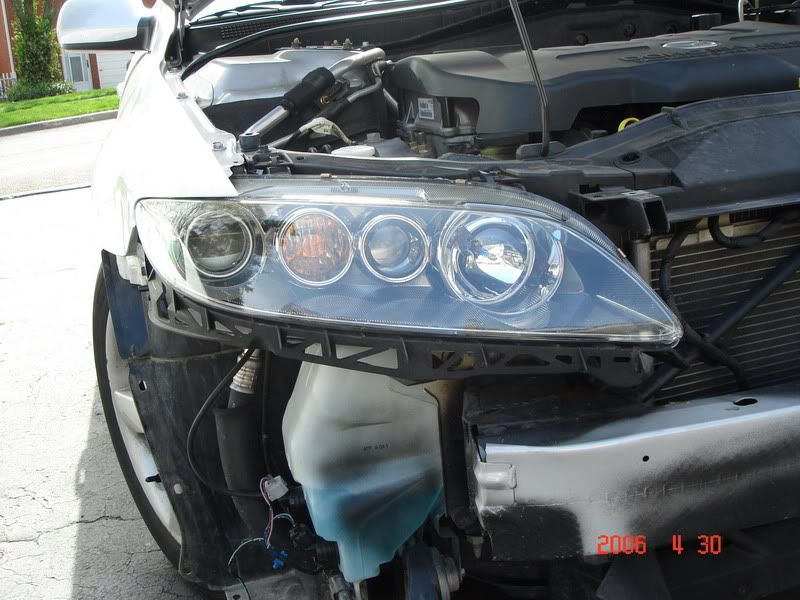 Everything installed on Nirosh's car, and now he's playing with his turn signal light... ... AFTER he cleaned his car with spray detailer (for every 10 minutes) :lol: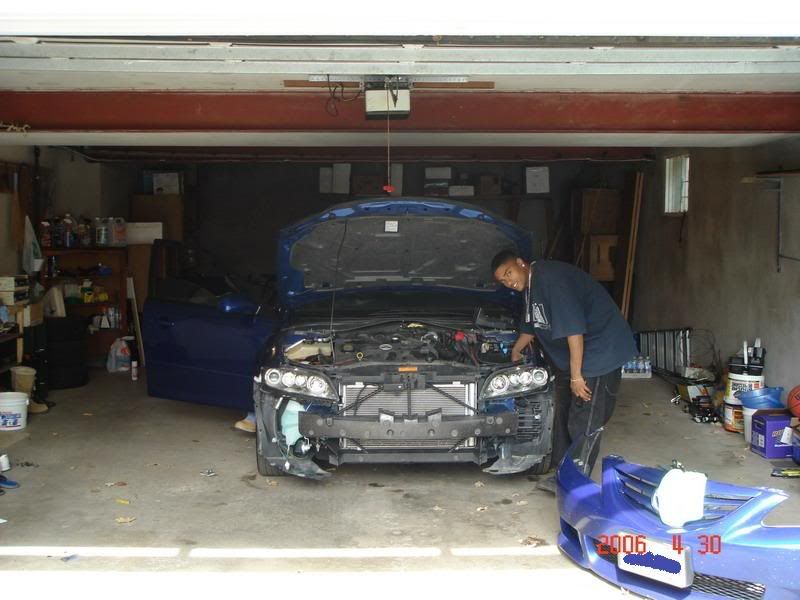 Best part of the day !!! Color mod successful !!! see the beautiful color it makes.... and mind that it's not from the HID kit... i think... lol..
:drool: :drool: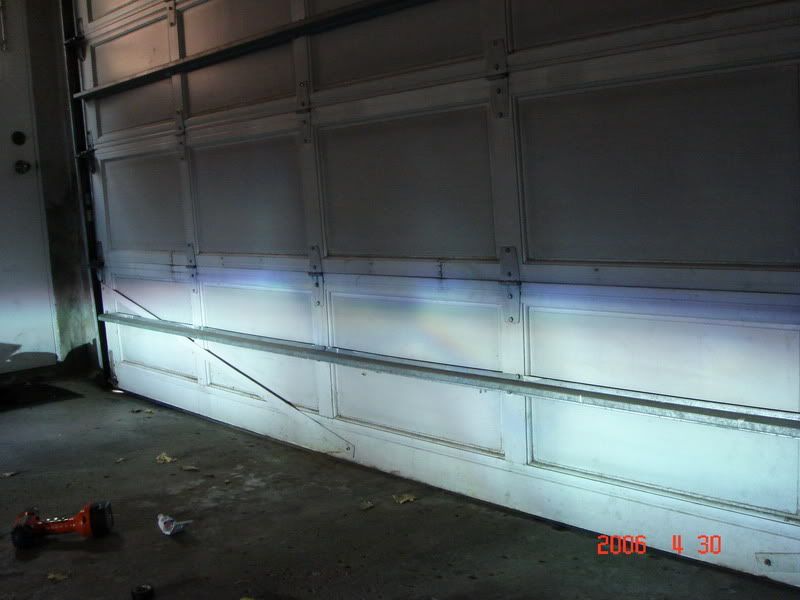 Left, Nirosh's Raptors DDE
Right, Derrick's ver.1 DDE
Nirosh's DDE
Derrick's DDE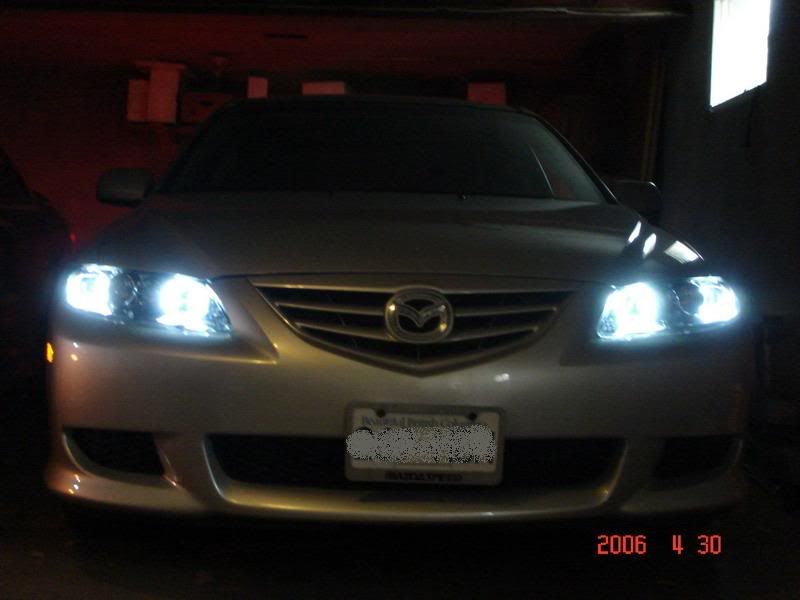 Derrick's DDE(closeup)
Nirosh's DDE(closeup)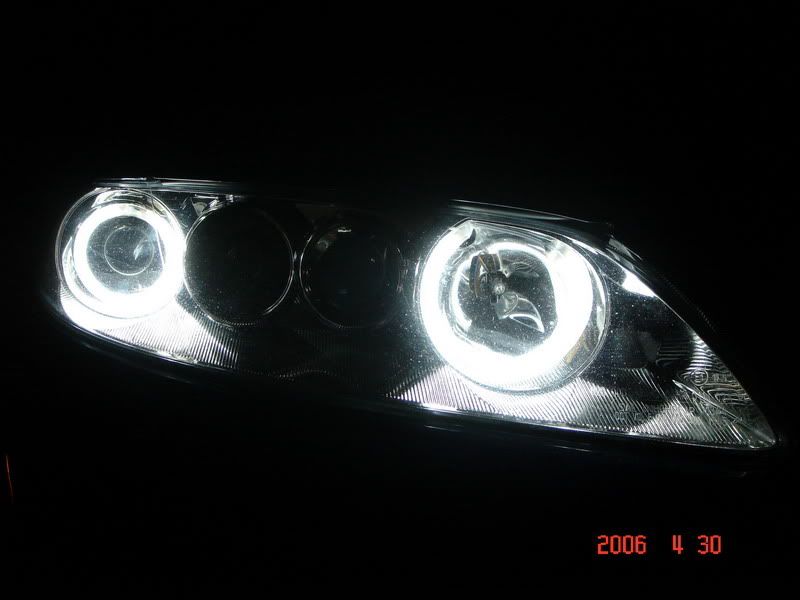 Bug killer... 2x6000K HID kit (low beam and fogs)
Not a bad cutoff, and i think this is what a proper alignment of headlight should be...
We finished everything at ard 6-7pm !!!! DAMN... yes.. we did dde's, hid, airbox mod, foglight mod, removing & installing 2 bumpers... and damn we're so beat up, but the best part of the day is the result !!!! it's soo worth it !!
and btw, Nirosh's car is now full of wires... 2 HID ballasts and 1 DDE's ballast (with the wiring harness) EACH SIDE !! so it's cluttering all over the bay...