Discussion Starter
·
#1
·
I have two questions.
#1 Approximately what RPMs are you guys at when taking off from a stop? I'm having some troubles driving this car smoothly and I think it's because of some differences between it and my old car. My old car has a V6 so it had more torque down low, I could slowly let out the clutch and take off without even using the gas (so ~800 rpm). Also, the tach on my old car: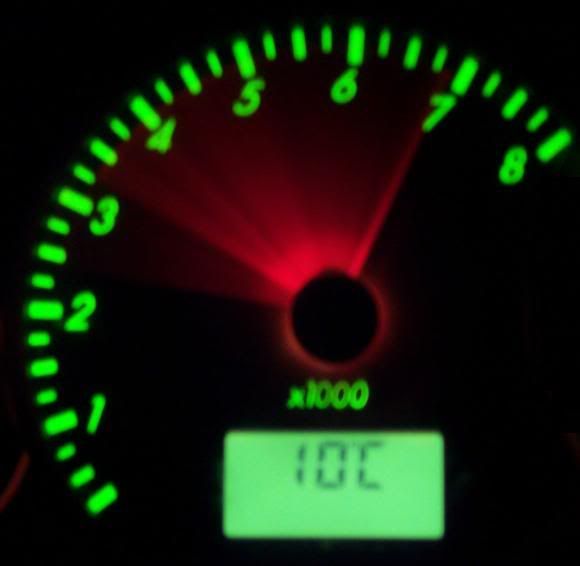 As you can see, since it's not a full circle, the numbers are much closer together. 4000 RPM on my Cougar is about 2000 RPM on my MS6.
Now obviously taking off at 800 RPM doesn't work in the Mazda. I think subconcously I look down and see the tach at 1500 or 2000 RPM and think I must be smoking the clutch like crazy. So what are you guys at when you go from a stop?
#2 Is 2nd gear quite notchy for anybody else? It seems all the other ones are fine, and 2nd gear doesn't even do it all the time. But once in a while when I go from 1st to 2nd, it feels like a little bit of a "crunch". It doesn't grind or make a sound or anything, it just doesn't feel like the other shifts do.