Discussion Starter
•
#1
•
Here are a few pics of my Black Cherry Mazdaspeed6 after a few hours messing around with Zaino. If you're not familiar with Zaino check out
www.zainobros.com
. It's the best polish on the market and is so much better than traditional carnuba wax. I've been using this stuff for years. Anyways, so far I removed all the was on the car with liquid Dawn and then claybared the car. Follow that with a regular wash and 4 coats of Zaino polish with Gloss enhancer after each application and here are my results. I will have 10-20 coats on the car eventually but you have to start somewhere. When you run your hand along the paint it is as smooth as glass. Gotta love the Zaino: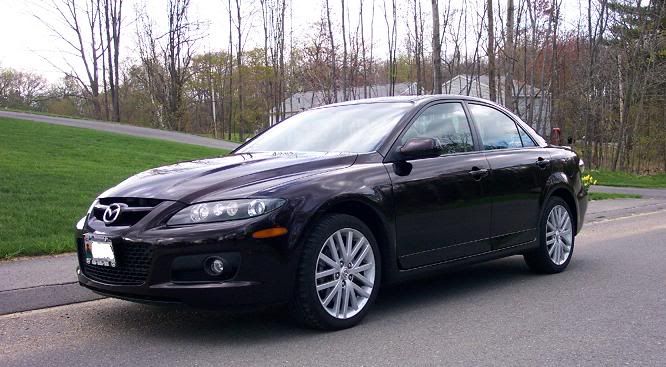 My Dog was barking at himself in the reflection of the paint:
A pair of reflection pictures:
Try getting these results with Turtle Wax...