Discussion Starter
•
#1
•
So after finally receiving 99% of the parts I needed (DAMN YOU WRONG SIZE GASKETS!) I chose today to go ahead and install my OBX Headers, along with some H3 HIDs, (hopefully) most of my lightweight pulleys, new AWR Tranny mount bushings, new spark plugs, and a dual oil filter relocation kit.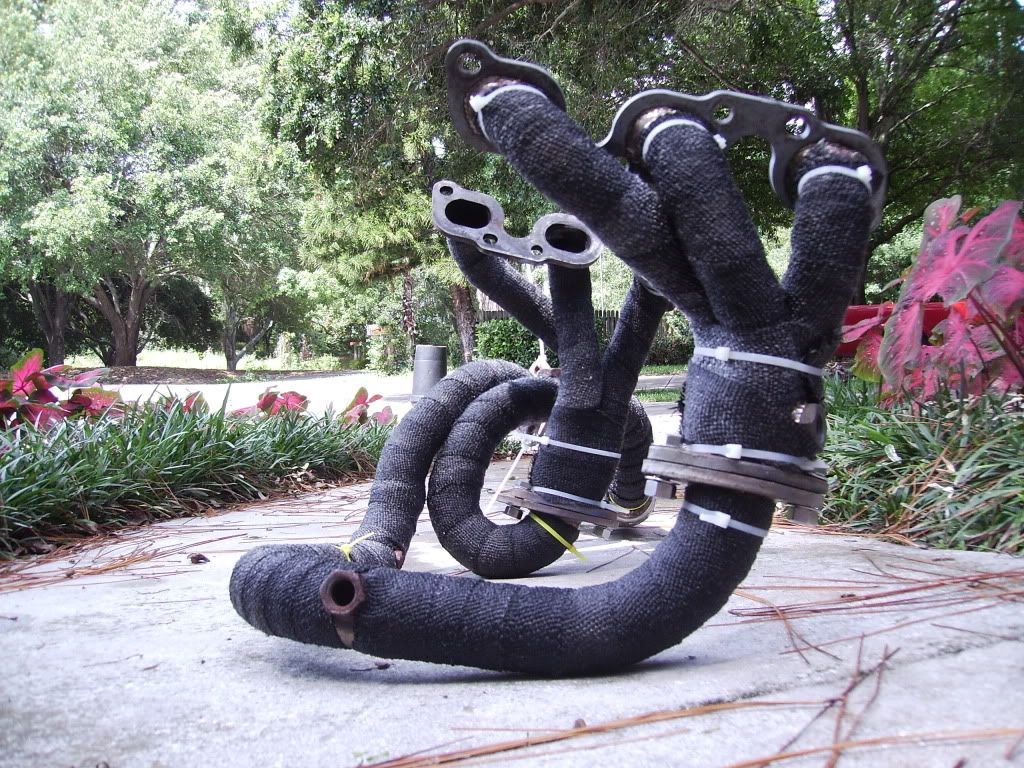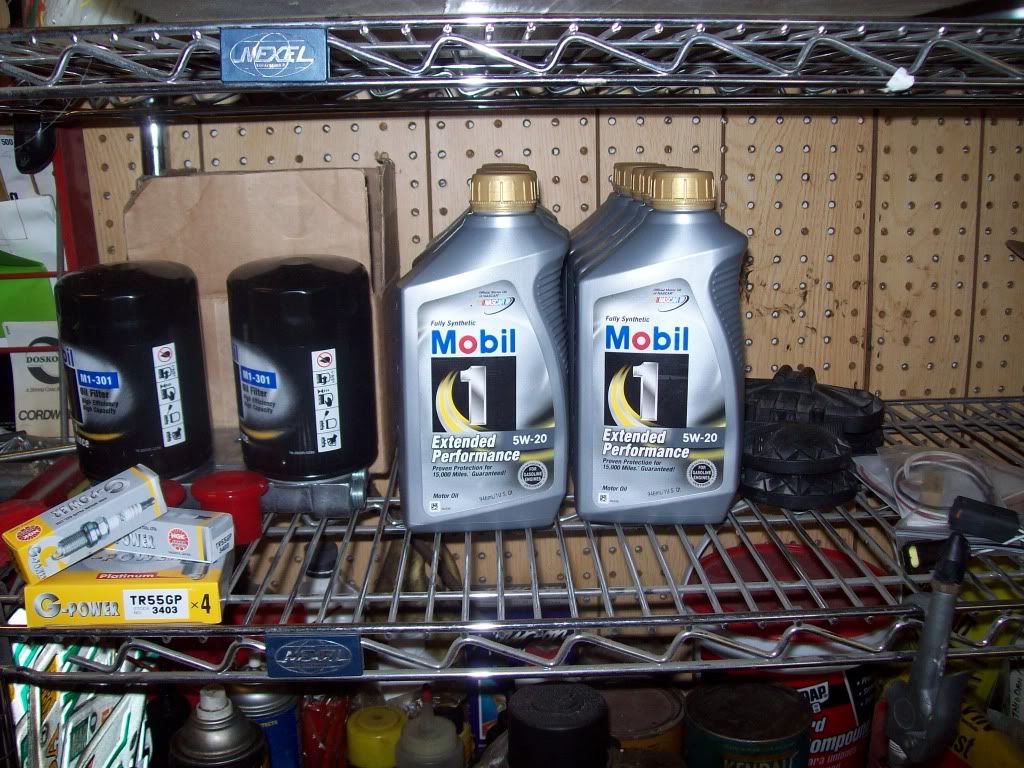 Don't mind that throttle body, it's just been stripped down and had the castings filed down in preparation for powdercoat.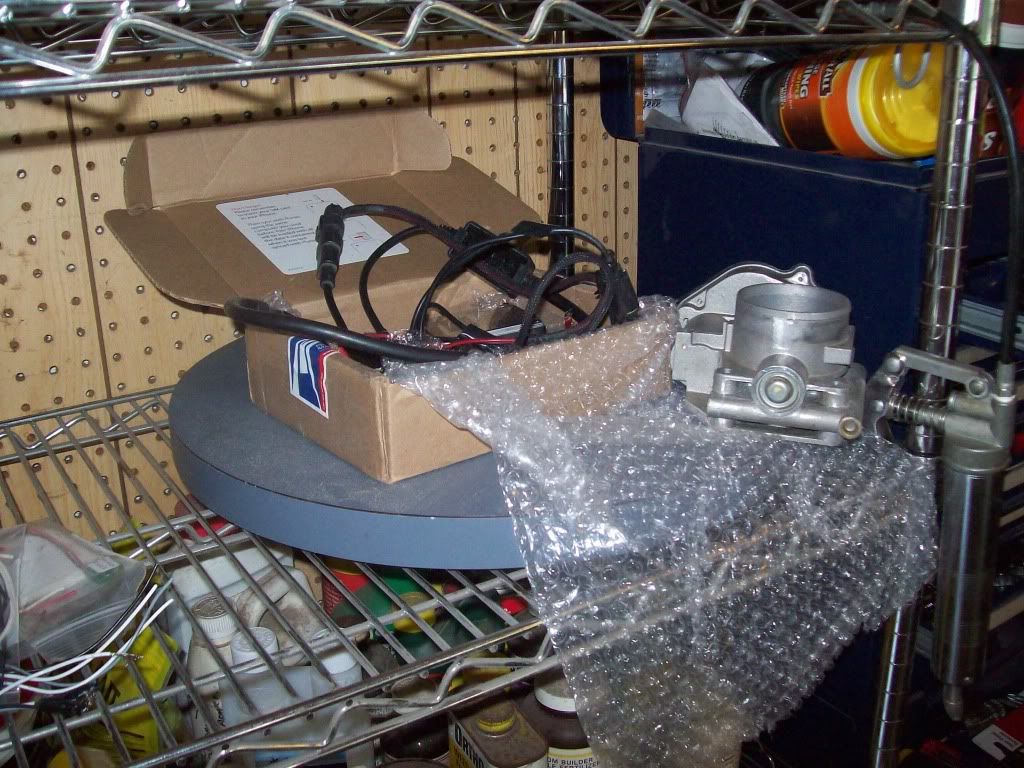 First things first, I got the car in the air to do any of the work. Then I pulled of the front bumper, headlights, and foam bumper support. I removed the foam bumper support in order to get myself a couple of extra inches closer to the work in the engine bay. Then I went ahead and pulled off my intake, battery and tray, intake manifold, map sensor, and EGR bracketry.
BTW, that's a brand new "Laboratory Oven" that I got from Good Will for $15. It's good for 430* F, so I'm debating keeping it of selling it. I may borrow a friends PC gun first and see if I'm any good at it before I throw $100 at a PC Gun.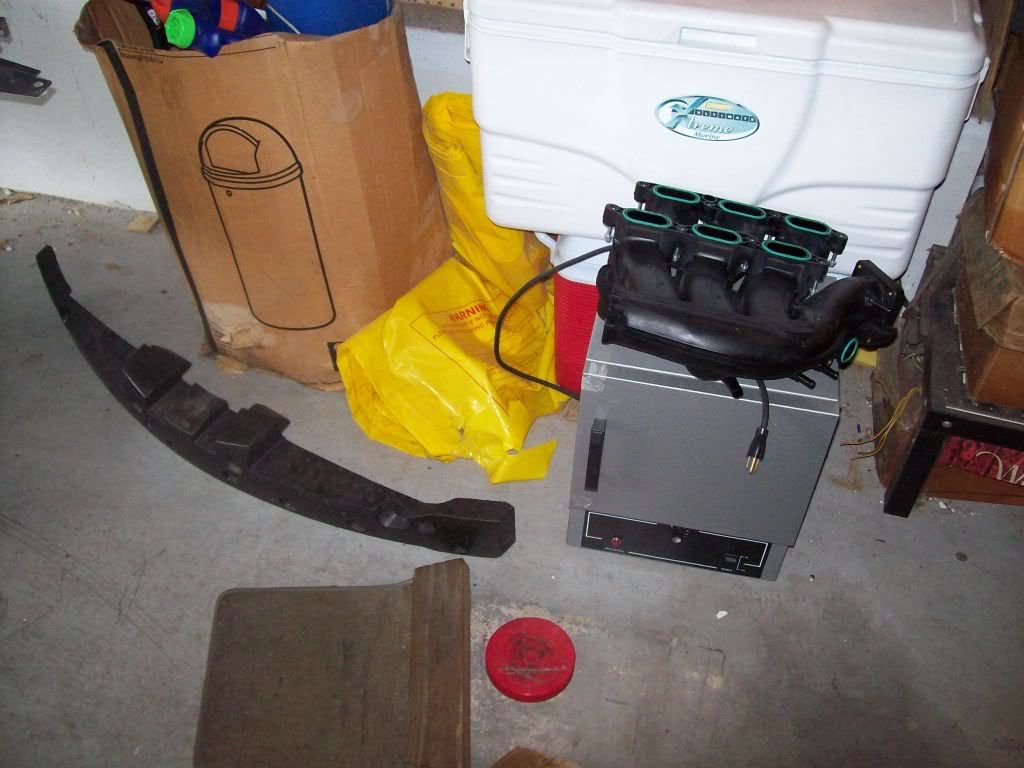 Disconnected all 4 o2 sensor harnesses. In the front it's the large 4 wire Grey and Black connectors, which are pretty easy to identify. The rear was slightly trickier. There are 4 harnesses in a very small area and it's hard to tell what is what, but let me clear that up for anyone else who is thinking about doing this. The passenger side front (which should have a green heat shrink on it), and drivers side rear (which is slightly hidden) are the 2 o2 sensor connections. The driver's side front connector is only 2 wires, and goes to the knock sensor on the back of the block. The other connector is only 1 wire, and I have yet to trace it's final destination.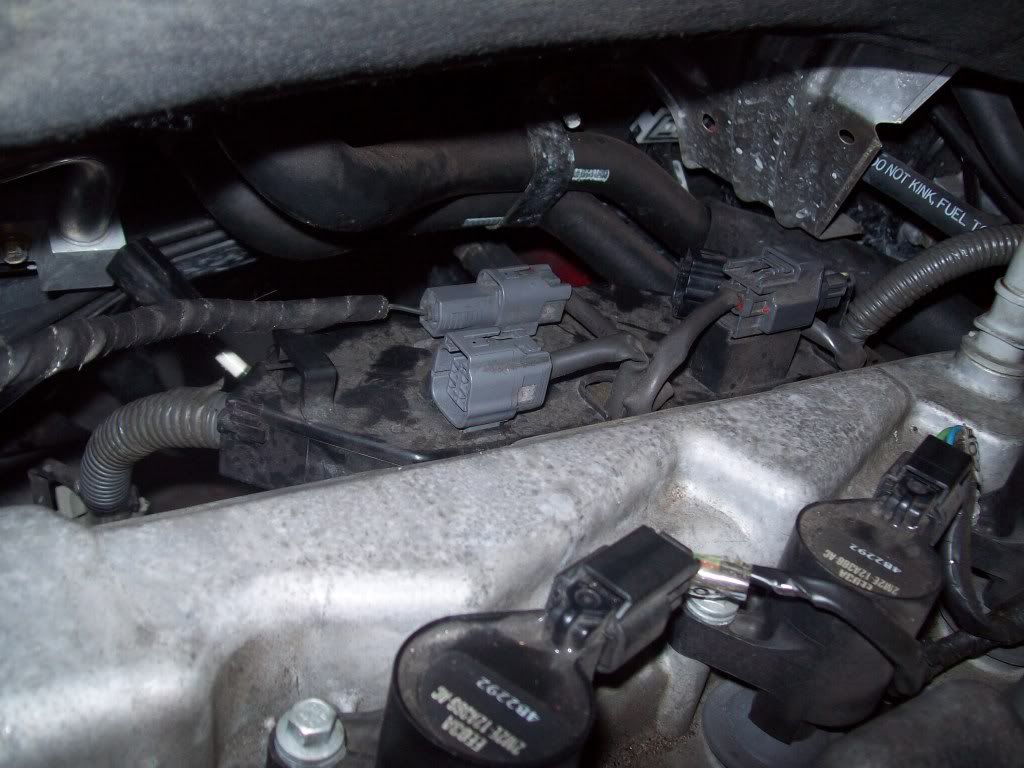 Then I got down to the nitty-gritty work. Removed the y-pipe first, then the main cat for the front bank, then the dual flex section (without dropping the subframe I may add), all in rapid succession. Which 2 lizards promptly started humping on.
Then I fought the small spaces and a couple arm/hand cramps to get the front collector off. The accessory belt came off after some fighting, but it had to happen in order to get the alternator off. Got the alternator out, and a small piece of advice for those removing the alternator, the plastic cap that shields the wire is actually clipped to the alternator itself, you must insert a flat head screwdriver into the plastic cap, and pry it away in order to get the power wire off. After that I finished removing the rear exhaust manifold, which was considerably easier than the front.
So now here are some random shots of an exhaust manifold-less 6s.
Taken from the front of the catback.
Hopefully I can finish up the installation tomorrow. I was supposed to have help from my friend who is a certified mechanic, but he got called into work. So down a man, taking my time, and having to run a bunch of errands, I'd say I probably got all this done in about 4 hours of true labor. So if I put my nose to the grindstone tomorrow, I may just get this knocked out before 2 friends show up after 5.
Here's what is on the list so far.
Drain Oil.
Wire up o2 simulator.
Swap tranny mount bushings.
Buy o2 sensor socket and remove o2 sensors from OEM pipes.
Shorten 3 or so exhaust manifold studs to clear the headers.
Install o2 sensors into collectors
Install collectors.
Install new spark plugs.
Install o2 simulator.
Reinstall intake manifold.
Hook up EGR.
Install Oil filter relocation kit.
Add oil, check for leaks, and figure out require oil amount.
Install lightweight alternator pulley.
Install alternator and belt.
Install Flex pipe section.
Install front connector pipe.
Fabricate hanger for front connector pipe.
Install upper fog HIDs.
Reinstall intake.
Reinstall headlights, bumpers, fender liner, and wheel.
Reinstall battery tray and battery.
Double check all connections, and hose fittings.
Go for a spin!
If I get lucky, I'm going to run to my friends shop and have the cat in the y-pipe cut out and replaced with a section of pipe. If he's feeling generous, I'm going to see if he'll make a mandrel y-pipe for me. MAYBE I'll get around to getting the other 2 pulleys installed, but that's much less important than getting the car running again.