Discussion Starter
·
#1
·
Hi everyone, my name is Jen and I'm new here. I'm not new to forums though. I currently have an 03' Toyota Celica GT-S 6 speed that I have had for a while and I'm really considering making a switch to a beautiful 06 Mazda 6 S Grand Touring edition.
I went and test drove a few models 2 weeks ago and fell in love. I drove a v6 6 speed automatic (it was ok), a 5 spd (v6) and a Mazdaspeed 6 (So much fun!) I decided that a 5 spd S Grand Touring is for me. While the Speed6 was fun as hell, the v6 is much more practical for daily driving. The guy at the dealership tried to tell me that 5 speed S Grand Touring models are so rare and that I will have so much trouble finding one. At the time I accepted that and told him I wasn't going to buy yet. Then I went on the internet and found a dealer here in AZ that has about 6 of the car I am looking for, all 06 leftover models
Next month I am going to go and try to work a deal with them. I don't plan on modding this car as I have in the past with my old Eclipse and Celica's. My only plans for it are for the stereo system.
Here are a few pictures of the 6's that I am considering. All of them are beautiful in their own way. Decisions, decisions!
Any opinions are welcome.
This blue one is the only one without nav.


This last one I would take if they swap the chrome rims to the stock 18's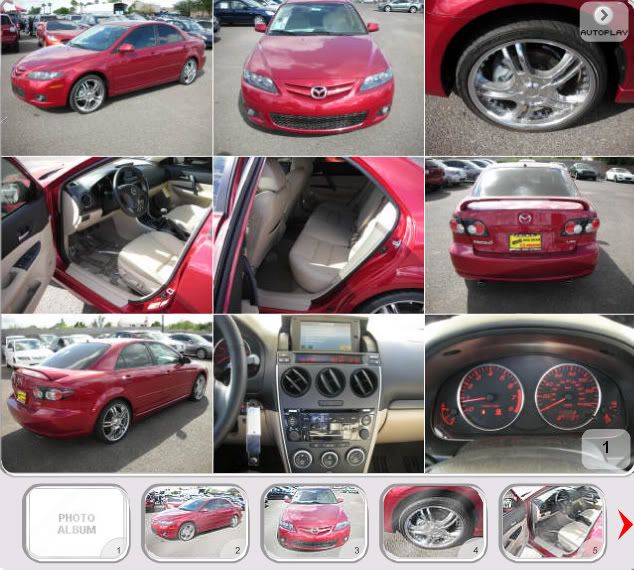 Here is my current car: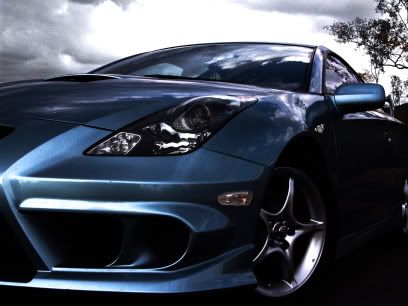 I look forward to posting with all of you. :wavey: