Discussion Starter
•
#1
•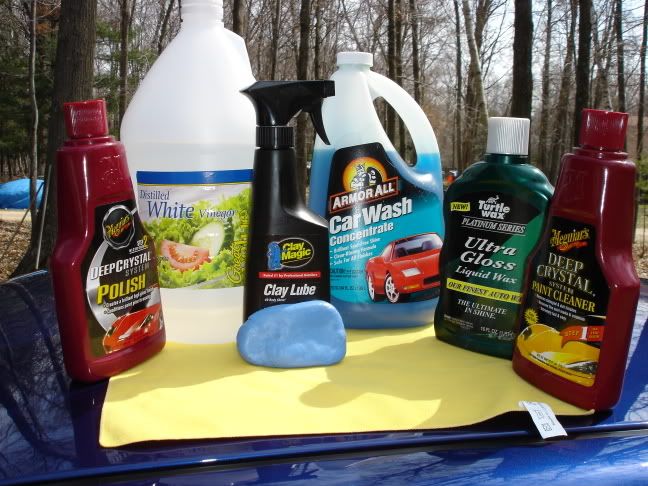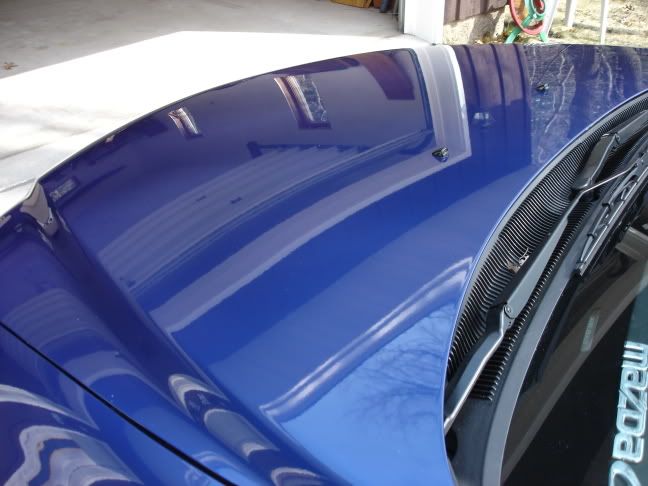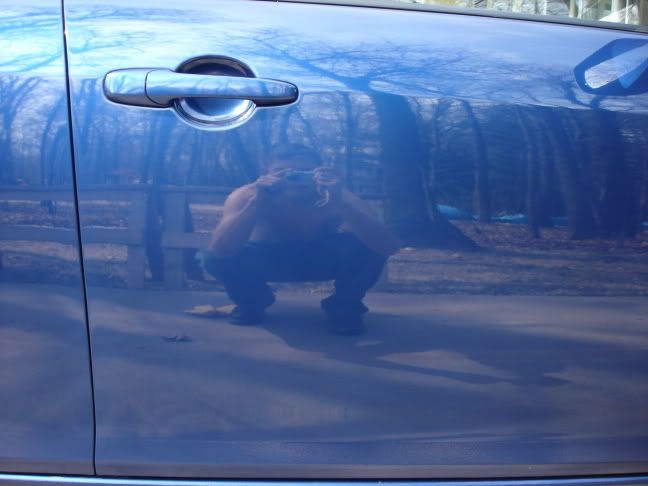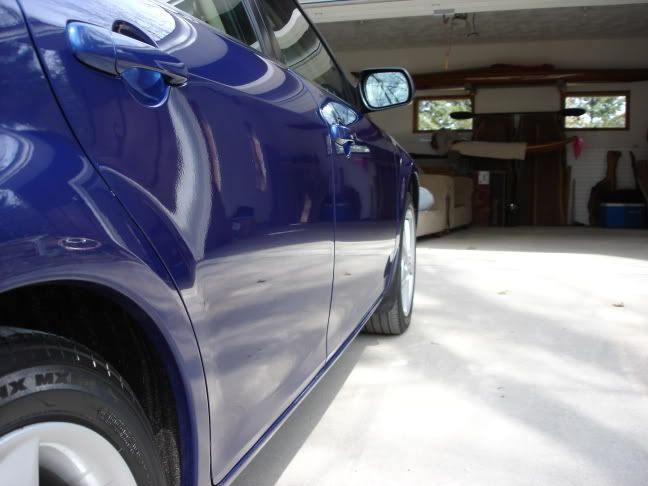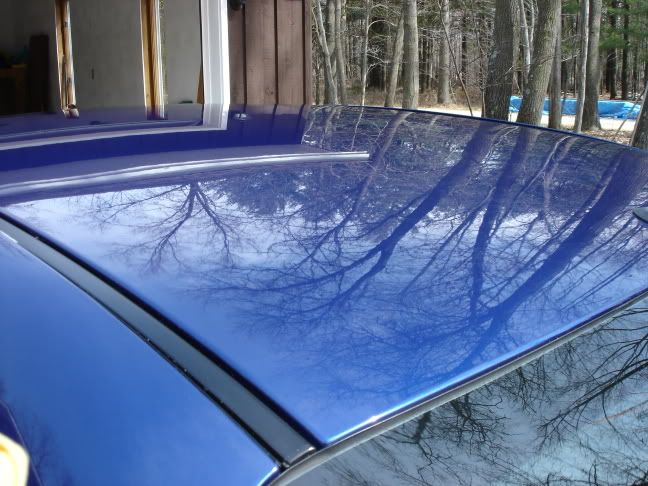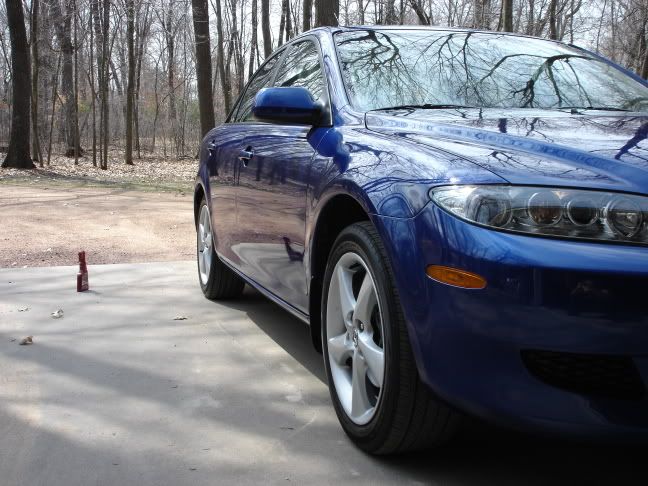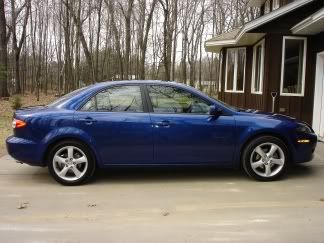 EDIT: Pics added after 1 day of driving. Taken with Sony Digital camera. Sorry if the quality isnt up to everyones standards. Deal with it! :nana:
Alright, So after buying my car used. And getting tired of all the swirl marks and lack of a decent wax job. I finally did a complete wash and wax.
Total Time.. 2 hours. *edit* Yes im fast! :drive:
1. Clean your rims, tires and wheel wells. Why is this number 1? Well cleaning rims and tires is a pain in the ass. If you do a lousy job, and you get your car all shiny and clean, only to find your rims look like hell. You don't want to get your car wet again.. or go through the pain of keeping things neat. I guess this could be in the area of WASHING. But honestly, i always neglect them until I'm done washing my car. When you get your car body looking perfect. You realize your lazy job on the wheels makes your entire effort look lacking. But do as you wish :nana:
2.. RINSE/Wash - Gotta get all the debris off of your car even before you wash it. Even washing a car, can scratch a car if it has sand or other abrasive material on it. In my case, i just used armor all car wash after rinsing my car off thoroughly. You could also use Dawn Dish Soap, it will take off all your wax, and you can get both step 2&3 at the same time. The next step is merely an option.. many detail shops actually give your car an acid bath as an exspensive option, you can do it yourself for 3$!
3. Acid Bath - Here is the optional step, if you want to strip that wax off quick, and remove any other contaminents that might be on your cars clear coat. lol, don't be scared, Vinegar is a very weak acid. Distilled White Vinegar to be exact. You might want to use gloves, cus vinegar doesn't smell very nice and you don't really want it on your bare skin. Harmless but annoying. Simply use a sponge, and rub it onto your car. It doenst have to be perfect. Do it quick, make sure to hit every square inch of your cars paint. Let it sit 30-60 seconds and rinse as you go.
4. Rinse/Wash - Its probably best to wash your car again. Up next is the clay bar, and that sucker picks up everything! Any bits of sand or other grime on your car will be picked up, and stick to your clay bar. That can be a bad for paint! You dont want to put scratches on your car with a dirty clay bar.
5. DETAILING CLAY BAR - Yup you guessed it. Even after the vinegar bath. Your clear-coat still might have some contaminants on the surface. Washing alone cant get rid of this. So you use your clay bar. In my case, i used the lube spray that came with the clay. But you can use soapy water if you want. Just follow the directions on the package and get going!
6. RINSE/DRY - use a nice dry terry cloth towel or microfiber towel.
7. CLEANER - In my Case.. McGuire's cleaner, NOT cleaner wax, Cleaner wax is a one step wax and polish. Cleaner is a cheap and effective way to remove those swirl marks and minor blemishes. Use a cheap clean foam applicator, and wipe off with a clean, dry terrycloth/microfiber towel.
8. POLISH - Also McGuire's - Same as step 7. Accept use a different applicator and towel. Its probably not smart to reuse the towels you used for the other steps. You want them to be dry and free of wax/polish or whatever else you put on it before.
p.s. Don't use an abrasive polish unless you really really have to. Some polishes aren't clear coat safe, and if they are, some will actually remove a thin layer of clear-coat. This is fine if you have medium to heavy scratches or swirl marks.. but on newer cars with new paints, its not needed. You just want a polish that will give your car that wet clean look.
9. WAX - Simple. Wax on and buff off. I used a Turtle Wax brand wax. Like the rest of my car. I stuck to what i had, and kept to the basics. I'm sure there are better waxes and polishes out there. But i didn't want to spend any more than i had to.
10. Lastly.. clean up. All i did was take all my rags, towels, applicators and put them in a bucket. I added dawn dish soap, and sprayed everything with the hose. Just hand wash all your stuff. Dawn Dish soap removes wax.. so its a cheap easy way to get your cleaning supplies wax/polish free. They should be safe to reuse again.. even if they aren't perfectly clean looking, lol.
I would say.. this complete process should be done twice a year. Once in the Spring, and once in the late Autumn/Fall.
Other than that.. all that is needed is your basic wash when needed. Waxing 3-4 times a year total cant hurt either. Not really sure how long your typical wax will last. But considering how cheap a decent wax is, it shouldn't hurt your pocket book too much to keep your car looking good.
Oh yeah.. detailer spray is perfect for those days when your car is dusty or dull looking. No need to wash your car and get all those annoying water spots when you want a quick cleaning job. I use McGuire's Detailing spray. But i guess some people use a car duster.. guess it all depends on your tastes.
Good luck with your car washing.. nothing is hotter than a slick looking shiny 6. :drive: