Well I figured it was about time for me to start a build thread. I picked up my 07 6S GT 5 door in September 2011 as a birthday present to myself!!
On to the mods​
Suspension-Brakes-Rubber
- Mazdaspeed coilovers
- Mevotech endlinks
- Bright blue calipers
- Roto-Tech Zinc embedded rotors & Hawk HPS pads up front
- Roto-Max Zinc plated rotors & Hawk HPS pads out back
- 18x8 ET 40 VIP RG-1's wrapped in Potenza RE760's
Lighting
- Blue lensed fogs
- Angel eyes
- LED rear reflectors
- Cool white full LED swap
- White cargo area LED's
- Red LED footwells (dual color in progress)
- CAR_LED tails
Inside-Audio
- Badged aluminum pedals
- OEM alarm shock sensor
- OEM all weather floor mats
- OEM carpeted cargo mat
- Silver painted accents
- Ralco short shifter
- AutoExe CF shift knob
- DIY AUX cable
- Two 10" Rockford Fosgate subs powered by a 500watt mono-block Rockford Fosgate amp & a 1.0 farad capacitor
Outside
- Smoked license plate covers
- Debadged rear & evil M
- Hella horns
- Blue D1 spec open end lugs
- JDM window visors
- Stubby CX-7 antenna
- 03-05 sport body conversion
- BR lip
- AE grille
- Nightshaded side markers
- Door guard delete
- Plasti-dipped mirror covers
Under The Hood
- Injen CAI w/hydroshield sock
- CP-E MAFci
- 3.7L TB upgrade
- MSD ignition coils
- EGR reroute & optimization
- NGK Iridium plugs
- 88 Duro AWR RMM
- NRG polished hood struts
- Painted engine cover
- Engine dress up bolt kit
- Silver Greddy CF diversion panel
- Magnaflow cat-back exhaust
- DEKA 9AGM48 glass mat battery
Mods to come yet​
- Redline goods shifter boot
- MSDS headers
- Remaing AWR engine mounts
- Strut tower brace
- Rear sway var
- Integrated fogs
- Projector retrofit
- Build custom box for subs
I'm sure there are more things which I am planning to do but that's all I got for right now. Onto some pics!!
This is a pic from just a few days after I picked it up.
Pictures as it has progressed....
Couldnt resist the winter wonderland pic.
CAR_LED tails :drool: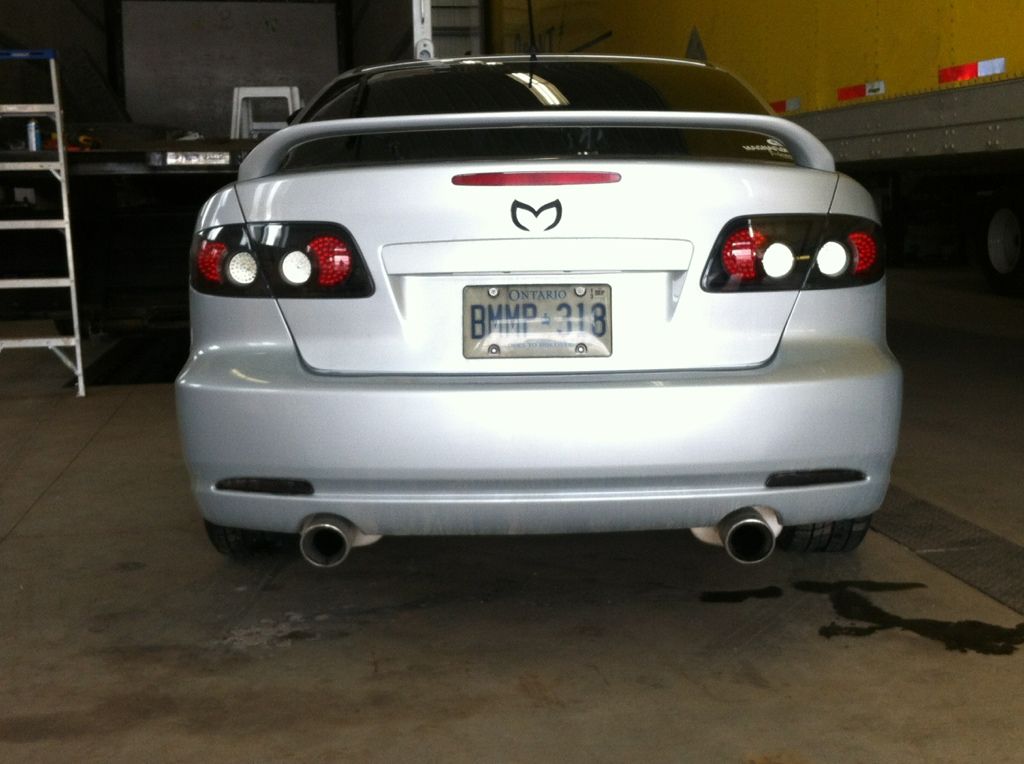 JDM window visors installed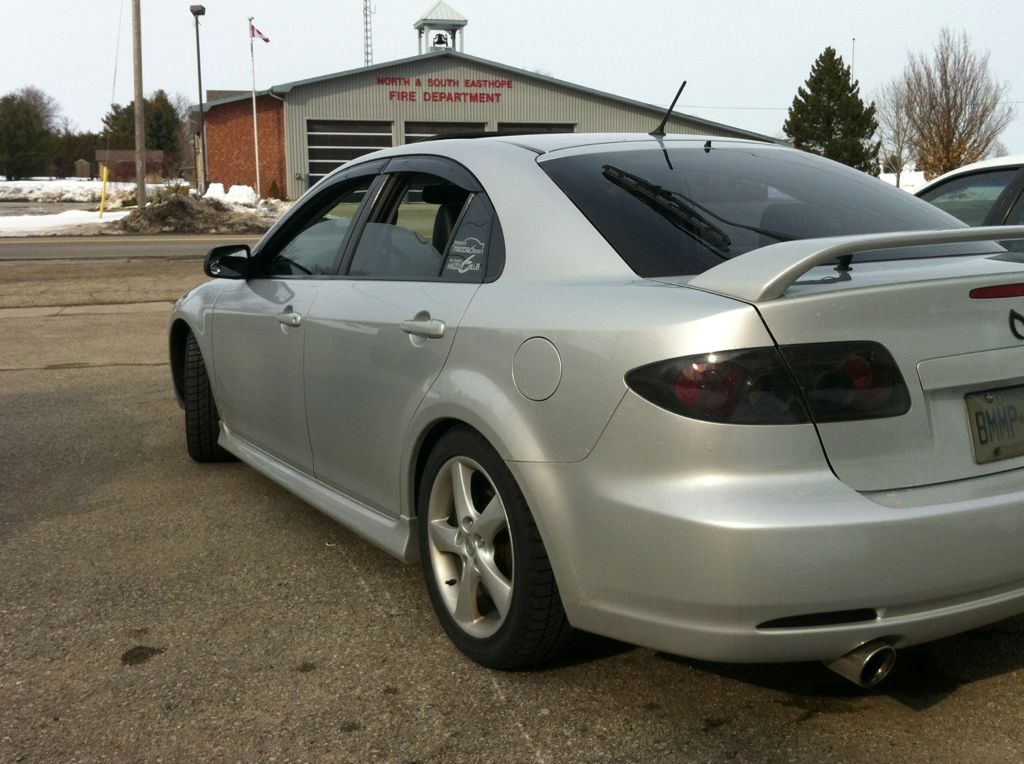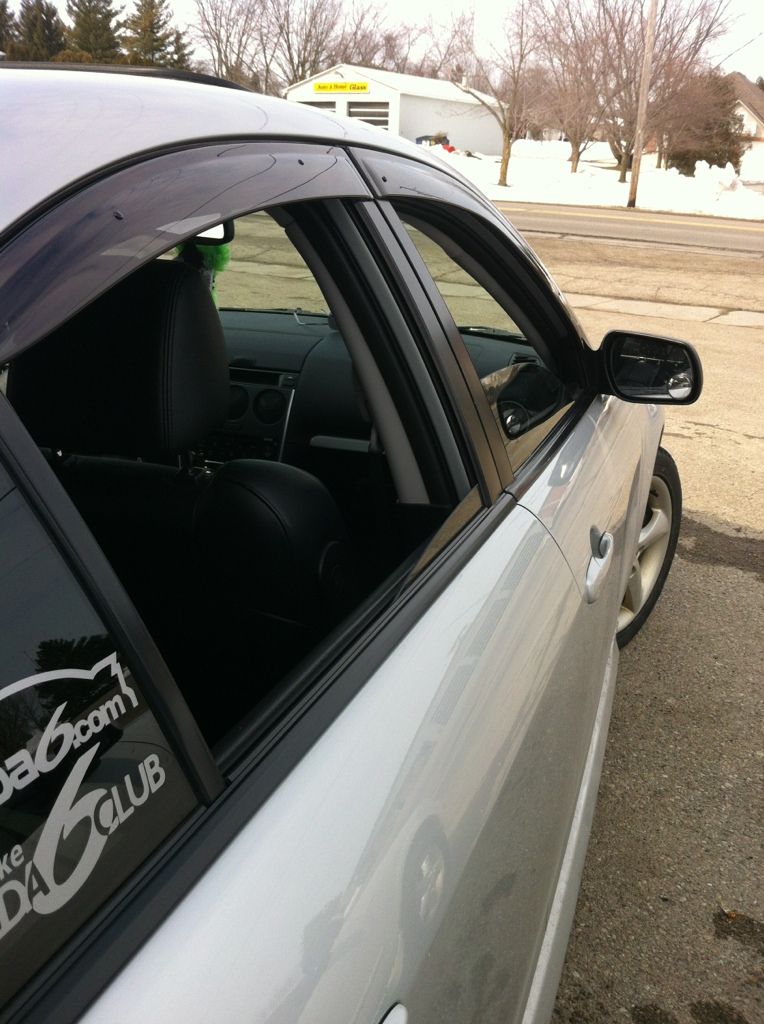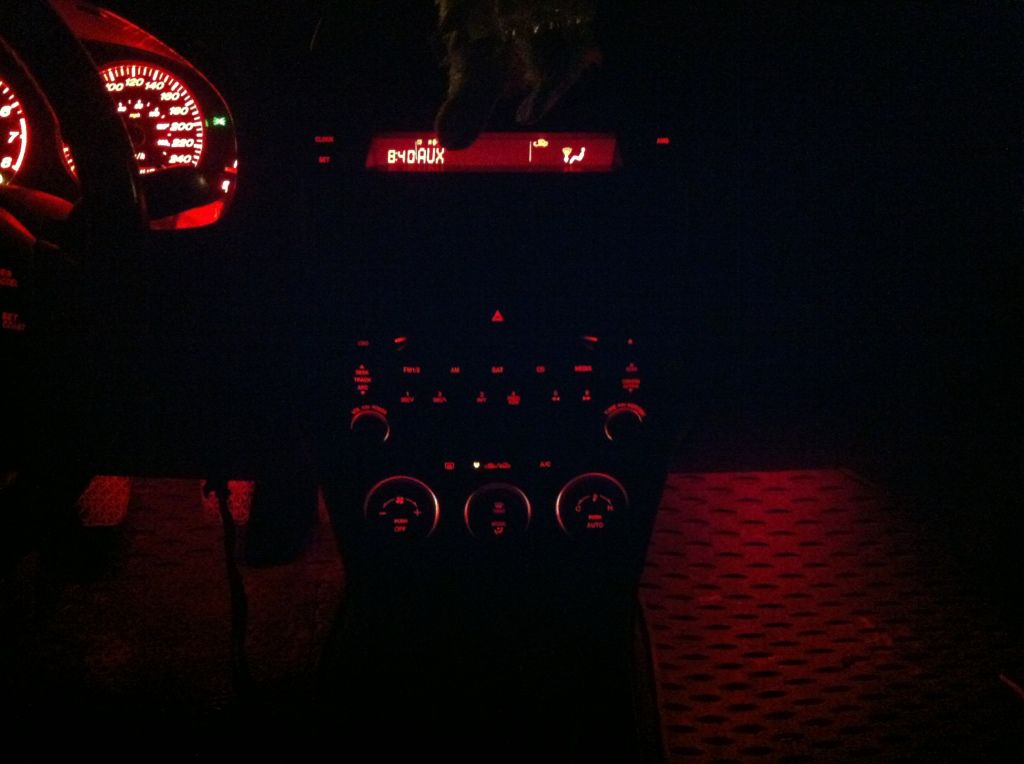 Hood dampers & Greddy diversion panel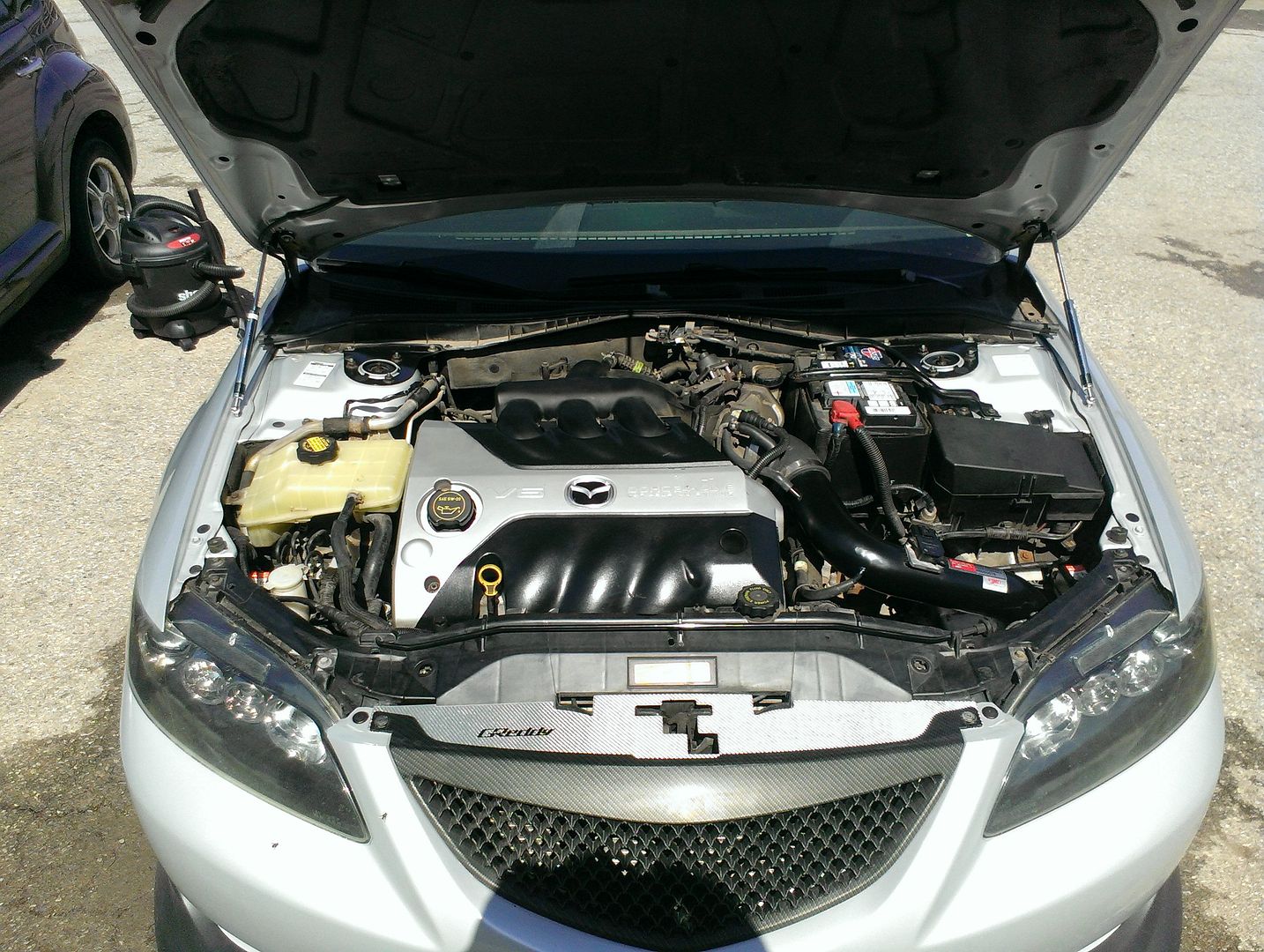 Coilovers installed
Thanks for looking people! Please leave your feedback.