Discussion Starter
•
#1
•
So I'm basically turbo limited at this point.
Also, our dyno reads high, cause well shit, i'm at 5500ft asl. But SAE correction is what all the tuner's here use, the best of which is probably CAM tuning (very smart and capable tuner). You can search his website and see what cars are making similar #'s, and also if you right click any of the dyno graphs and select "view image", you'll see the whole thing and the correction factors they use:
CAMTuning.com - Forums • View forum - Customer Dyno Charts
SAE is the most common. And nobody up here really gives 2 shakes about that shit cause it's all about before and after regardless...
So onto the before and after...
Some charts below are engine speed, and some are mph speed, just cause my ap pull didn't have tach.
Here's my previous dyno at this place, back when i was first running into issues with the ECU, and the reason i switched to Cp-e:
Car was acting a fool... - Mazdaspeed Forums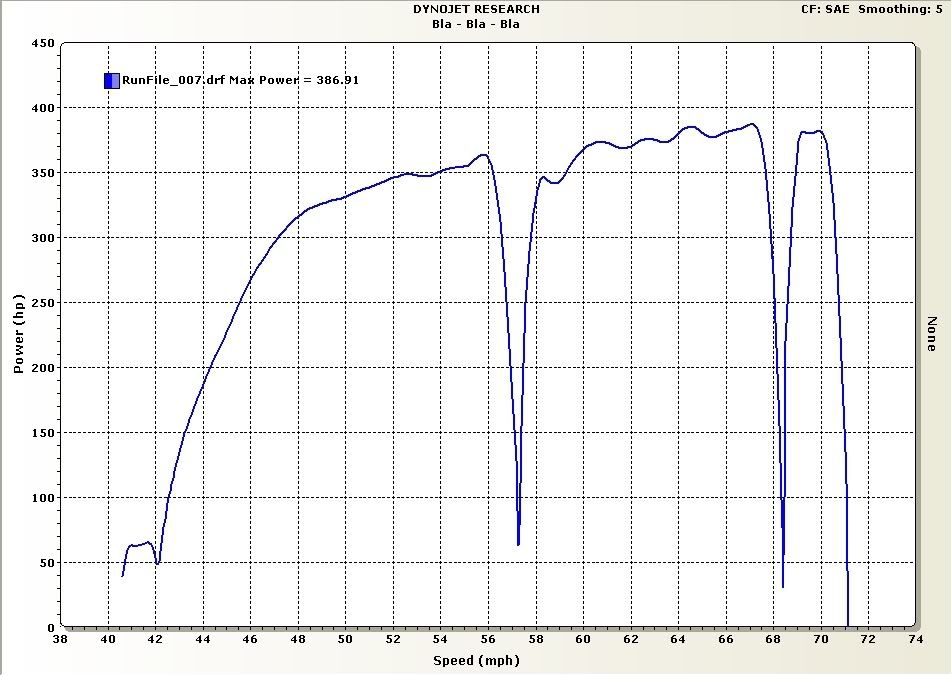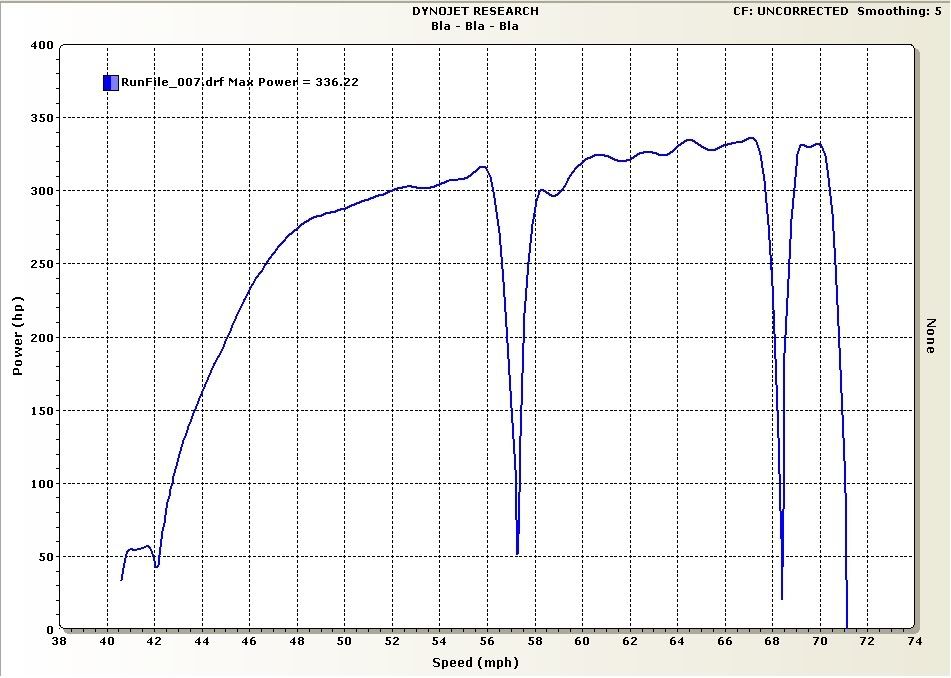 Here's the first pull i made this morning: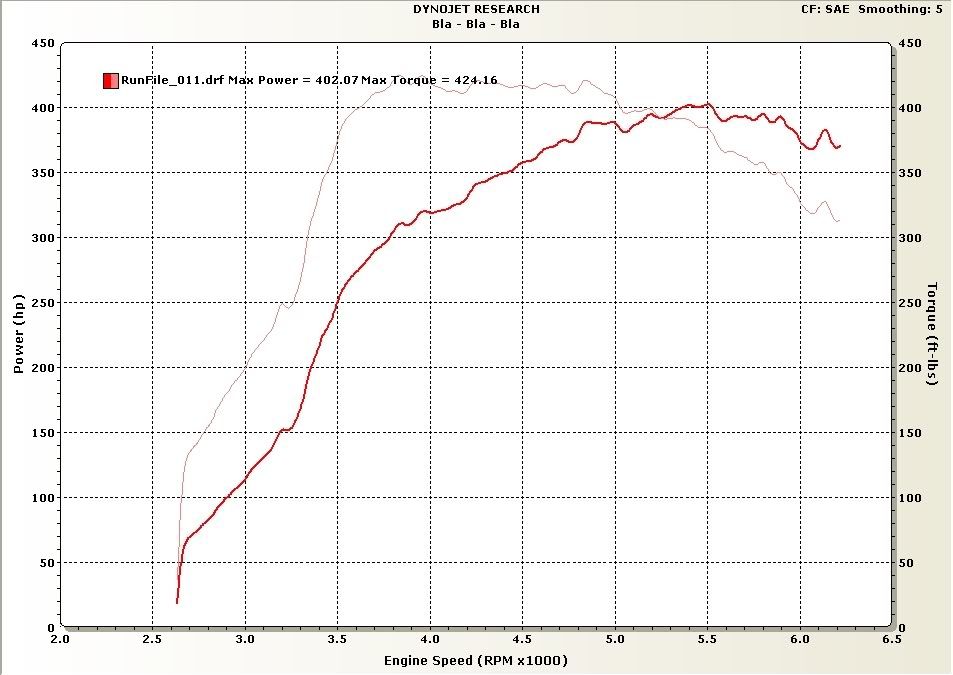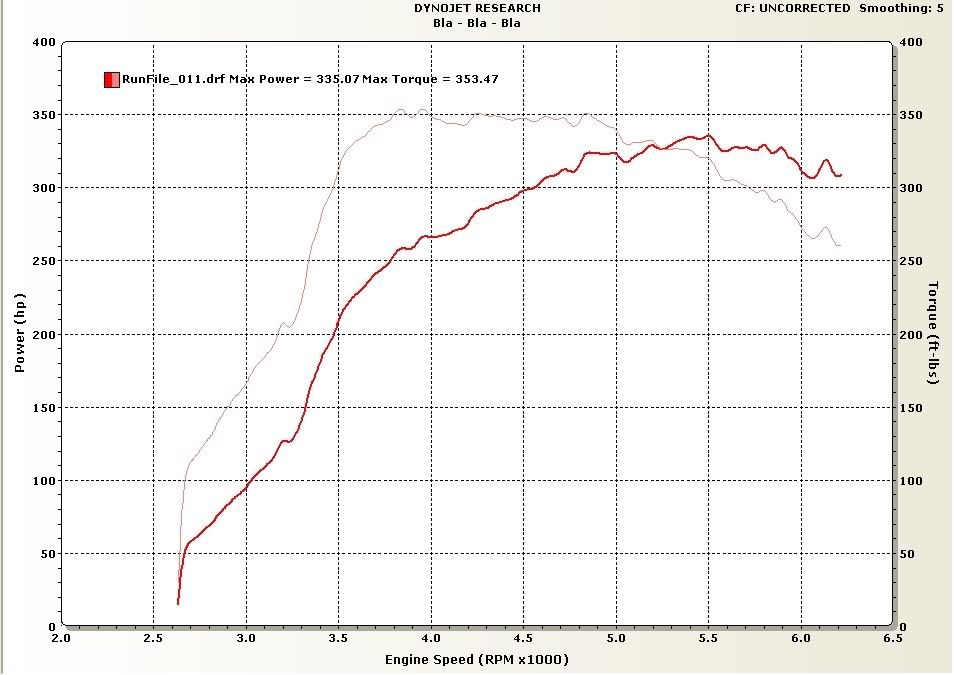 Here's first pull vs my AP pull a while back. Also note, my AP pull had tach issues and was 3rd gear, which read higher for some reason IIRC, but you can see the power pretty well. Also you can see that i gained a fair amount of power from my fmic and 0.82 a/r hotside. Boost between the 2 pulls was pretty much identical, around 23psi: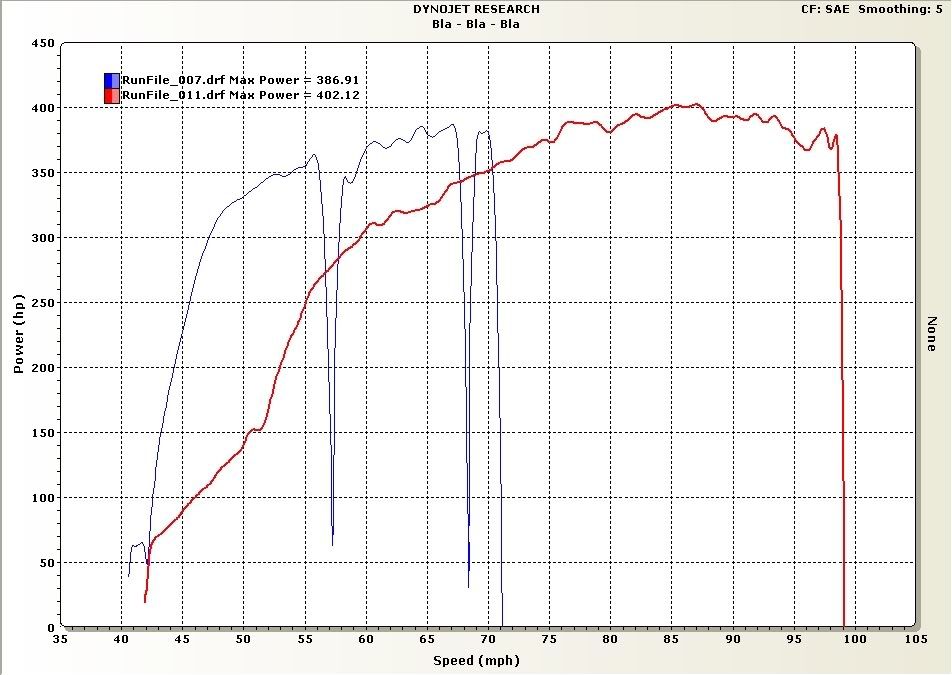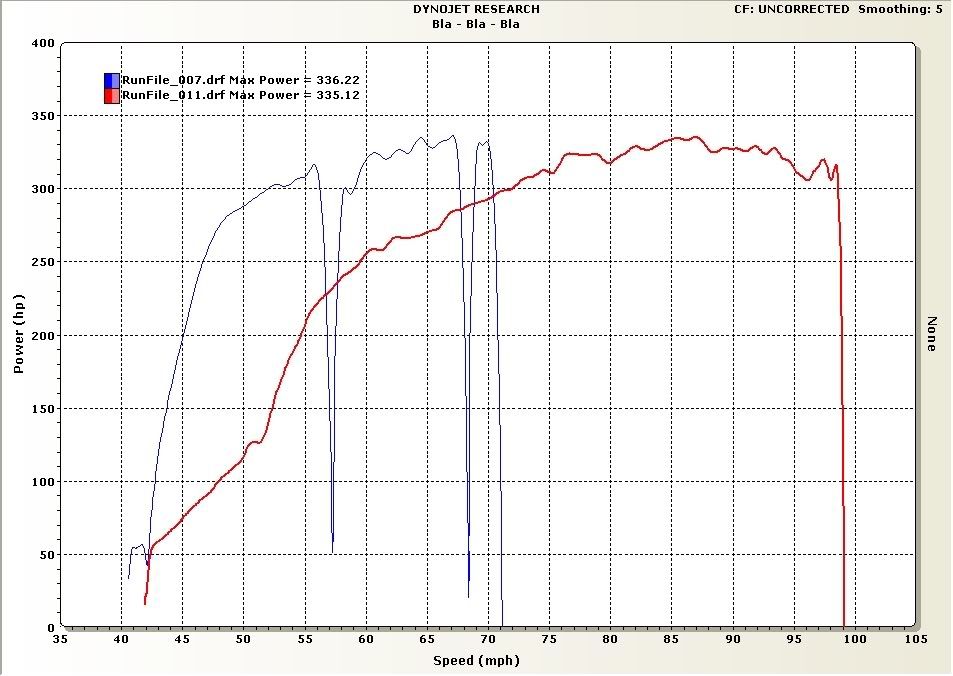 Here's my best pull of the day, and i did quite a few of them, and my power and torque was damn consistent, but my hardware is just maxed out: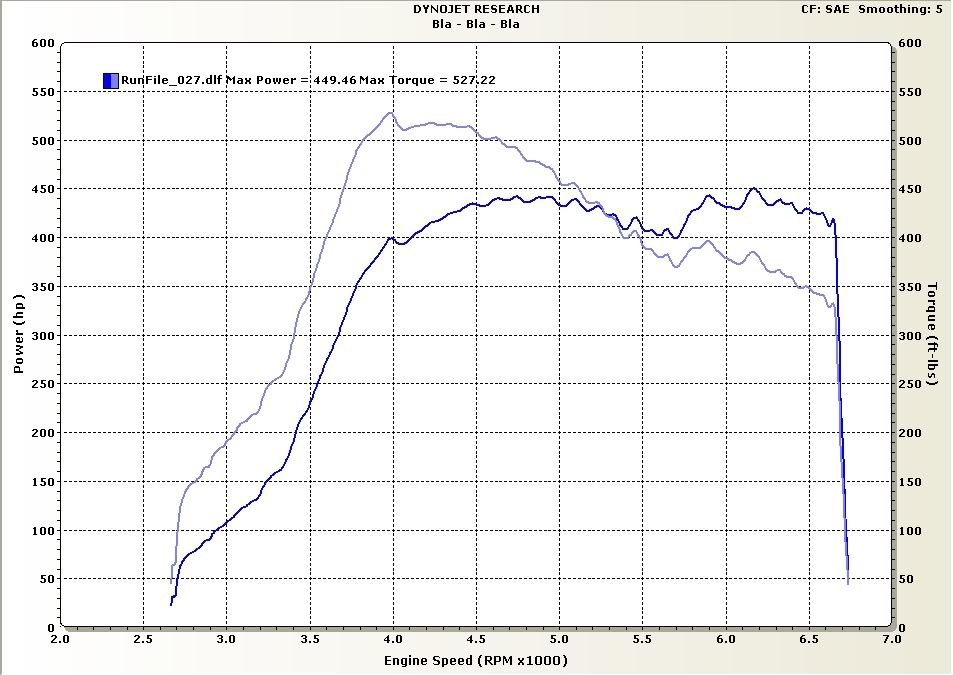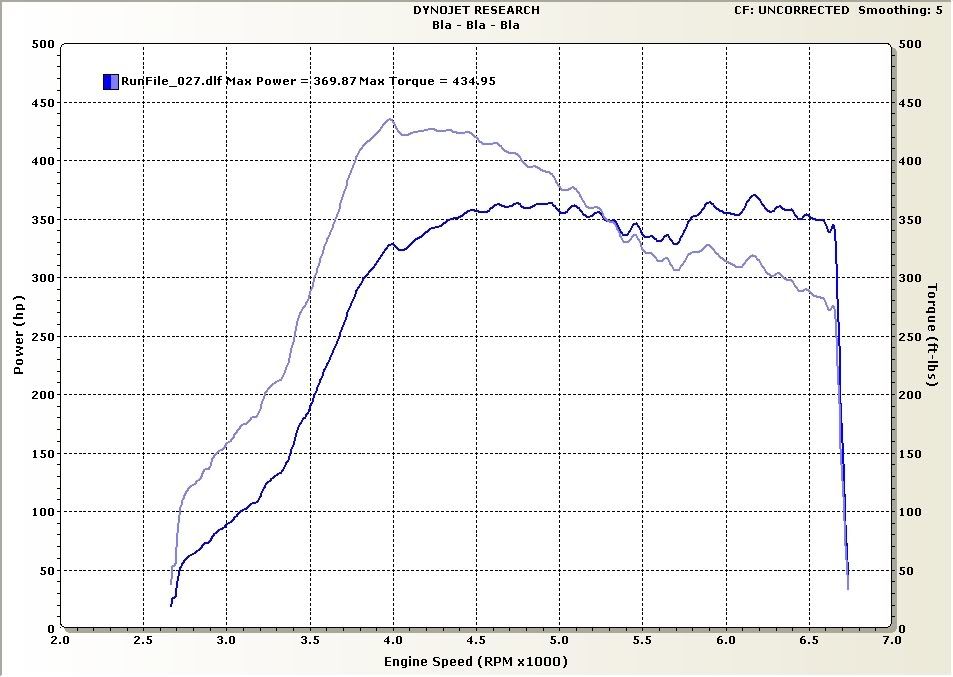 Look at that torque, hahahahahaha! WTF?!
Here's best pull of the day vs my first pull of the day. I have SO much usable power, from 4500ish rpm all the way to redline, and torque increased over 100wtq, which is retarded: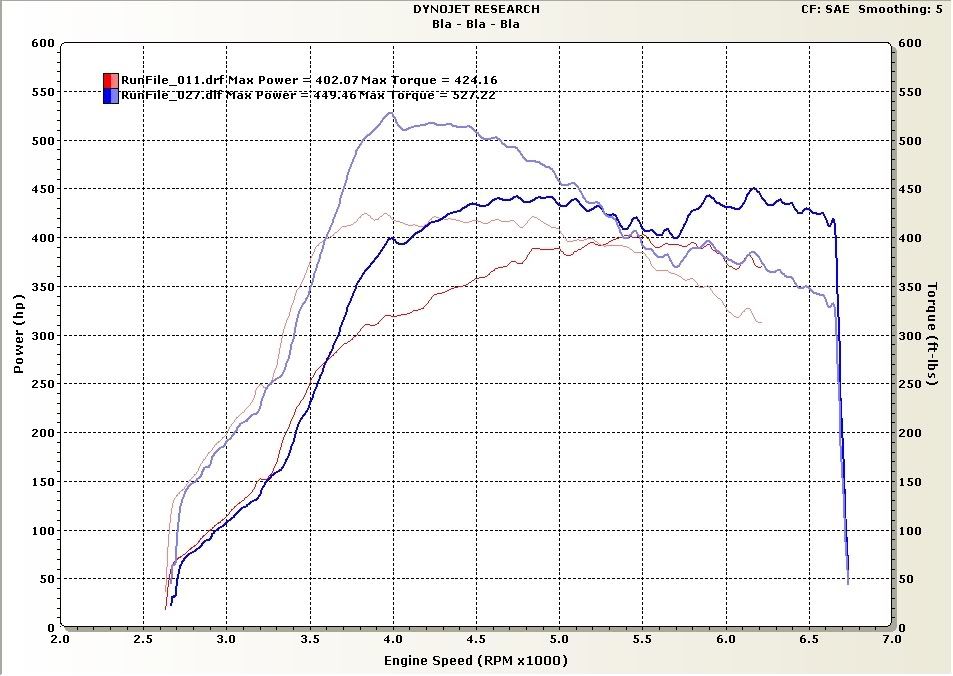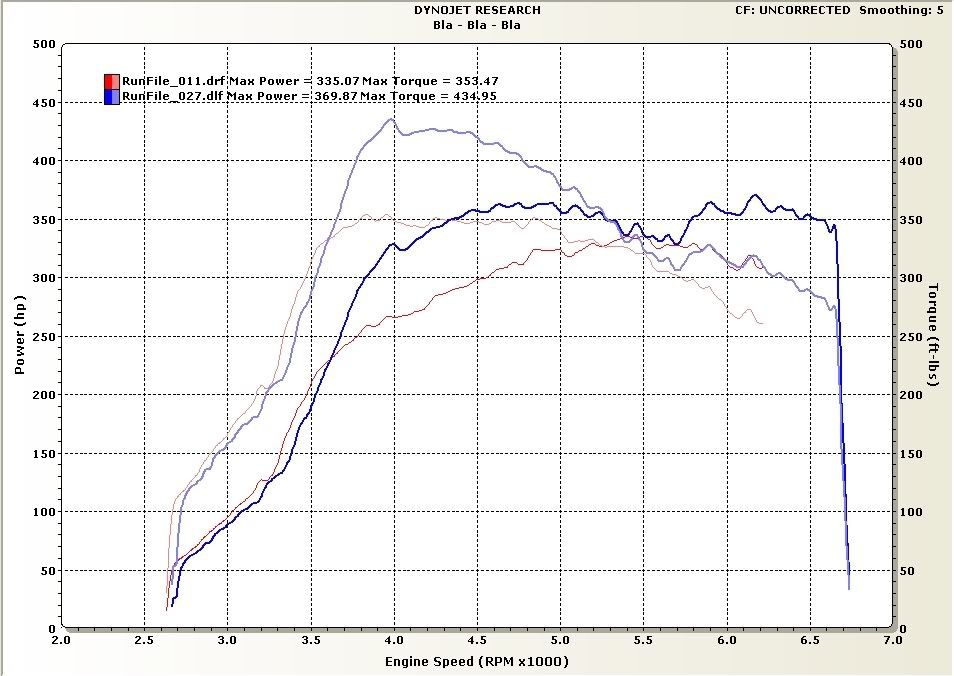 And just for completeness, here's my best pull vs my AP from while back, when i first decided i wanted power: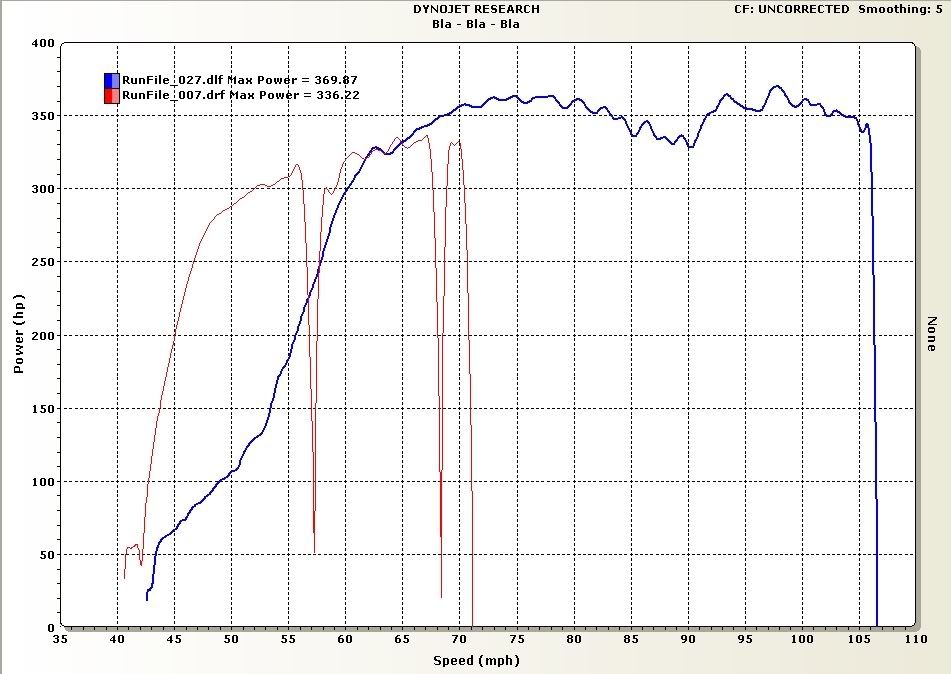 So in conclusion, my turbo is exhausted and the boost tapers towards redline, which is fine, i don't blame it, poor lil guy. I should have never bought a 3071... should have bought a 35r or at least 3076. Bigger turbo coming soon.
Also, i'm starting to think that the knock sensor is just WAY too sensitive. And it makes tuning a pita. I try to do what i want, and the ecu does whatever it wants, working against me. Plus an overly sensitive knock sensor would explain all this PT knock shit we see and have learned to ignore. So some of the dips in the power were when i was getting KR, but IMO it wasn't real knock.
This is a perfect segway into my next area of study, the knock sensor.
And lastly, stock block, stock clutch, stock trans.... we'll see how long i hold up.