Discussion Starter
·
#1
·
So I go to the dealership to get my first oil change on my new car. Everything goes fine and I'm driving home, stop at a street light and see some smoke coming out from under the hood. I think to myself "some monkey at the dealership probably spilled a little bit and it's burning off, no big deal. I was almost home anyways so I pull into the driveway and am greeted with this: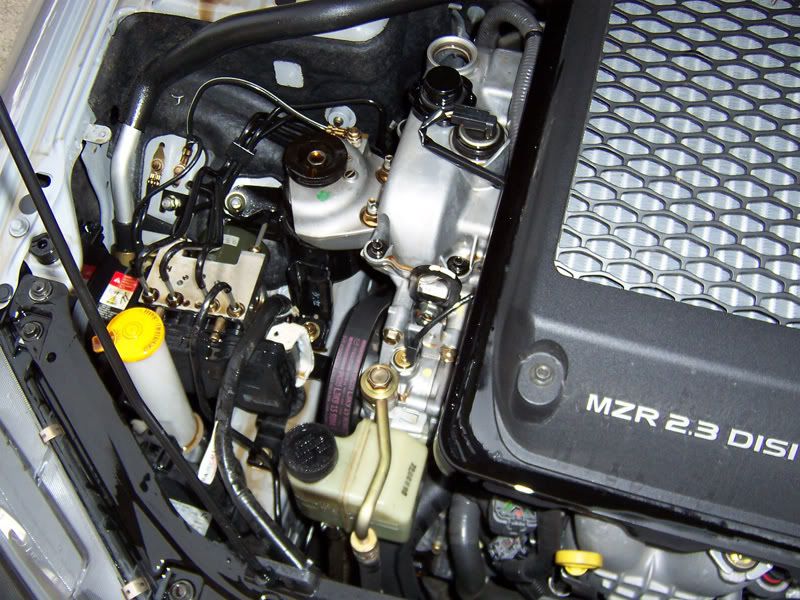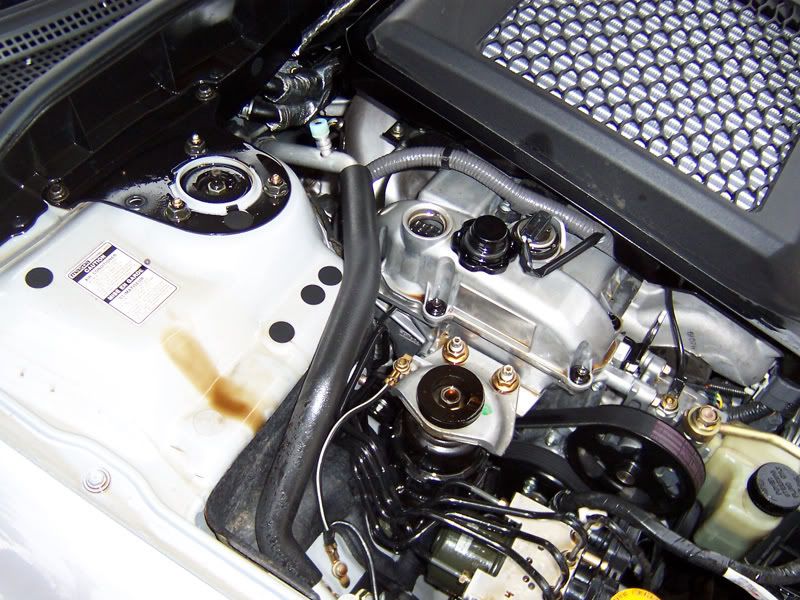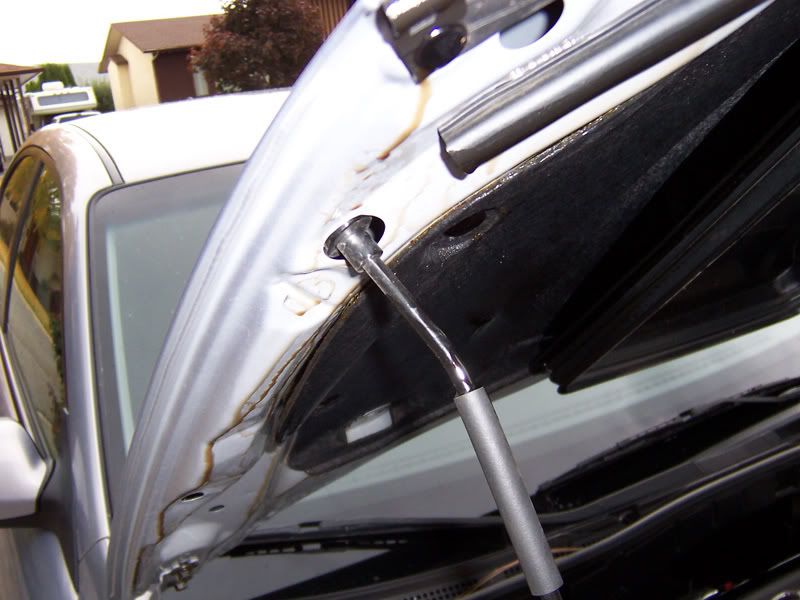 So I put the cap on, drive all the way back to the dealership, pull into the service area to park (rather briskly I might add, cause I was PISSED). As I get out, my saleswoman (who I don't like very much) happened to be standing there just about to get into a car and she says to me "Bit of a lead foot eh, or is it just the car?
" I said "No, not really, I'm just pissed off" and then went into the service department.
They got some guy to clean it up, but I guess oil got allover the insulation that goes on the hood so they had to take that off and see if they can get the oil out, or might have to get me a new one. I'm a little dissapointed that they didn't really offer to do anything else. Refund me for the oil change or offer the next one be free. Just a "sorry about that, here's your key".