Discussion Starter
•
#1
•
Okay everyone, here it is. If you ordered the foglight button from Rosenthal Mazda Back in January, you probably know it glows Green when lit up. Well, here's how to make it glow orange like the rest of the buttons in the switch location.
Tools Needed:
Sandpaper
Small Flathead Screwdriver
Red Paint
Small Brush
Patience
Step One:
With the switch facing to the right, green side facing up. Behind the front of the switch you will see a small notch cut out. Get a small flathead screwdriver and pry the face of the switch up and it should pop off. You will then be able to see how it clips back together.
Step Two:
Turn the face of the switch over to where you see the dark green backing. Now I taped a small peice of my sandpaper to the tip of my flathead, this method seemed to work really well.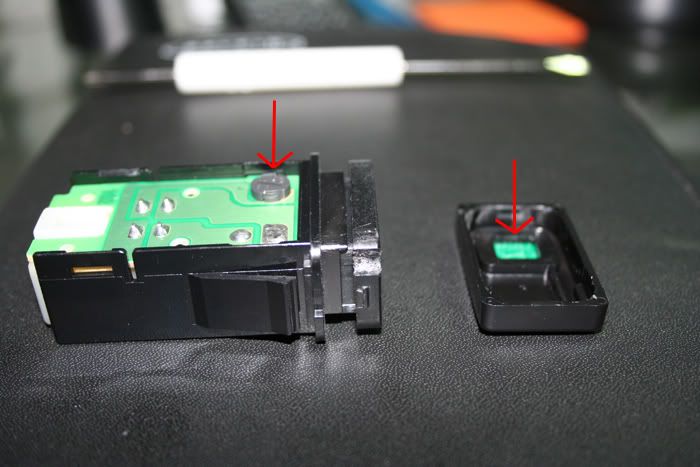 Lightly start sanding some of the green away. I had to use my screwdriver tip without sandpaper first because on the backside of mine there was a clear sticky residue I scraped out of the way first. Start sanding away little by little, very gently and you should start seeing some of the green going away. Hold it to a light and look from the front to see your progress. It's okay to leave some green there, the red light behind shoulkd cancel it out.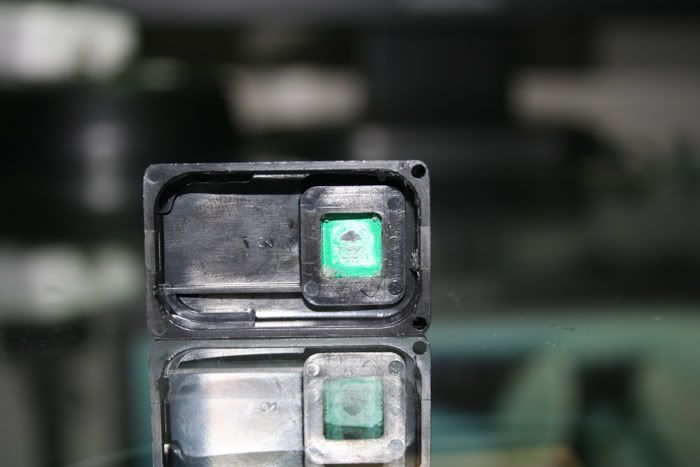 I actually sanded a little too much off in some areas so I used a fine tip black sharpie to color those areas back in from behind.
Step Three:
Now take your small flathead again, and you should see a black circle in the upper right of the green board. That is your LED. Twist counter-clockwise to release it.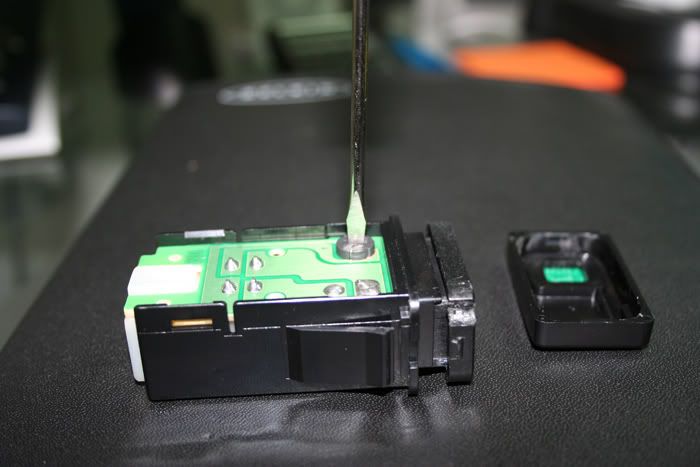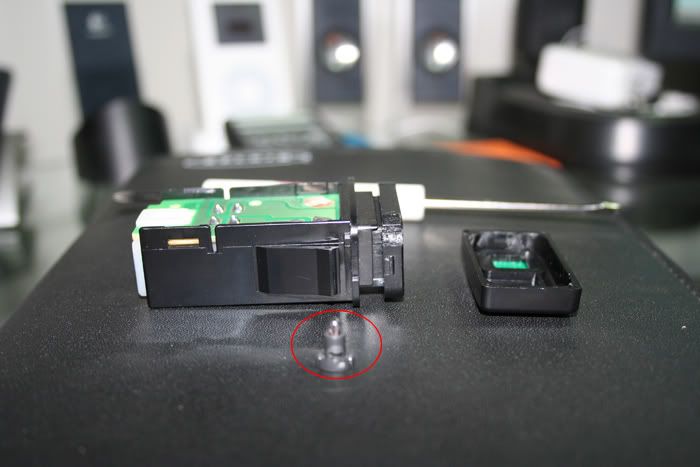 Now your going to take your red paint and I applied one light coat over the LED. This should give off a nice orange glow, allowing the light to still shine through.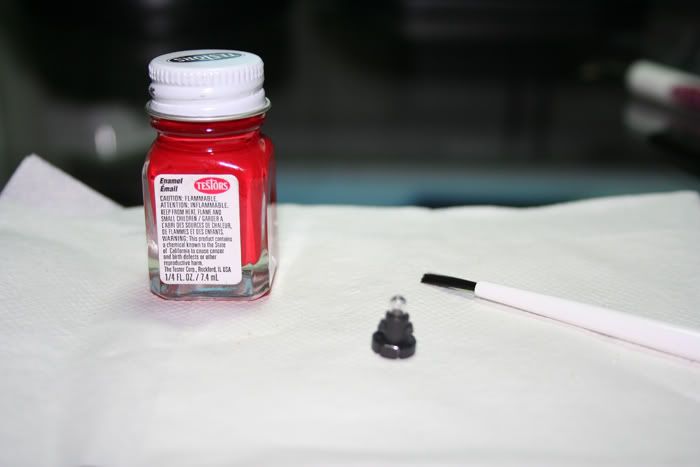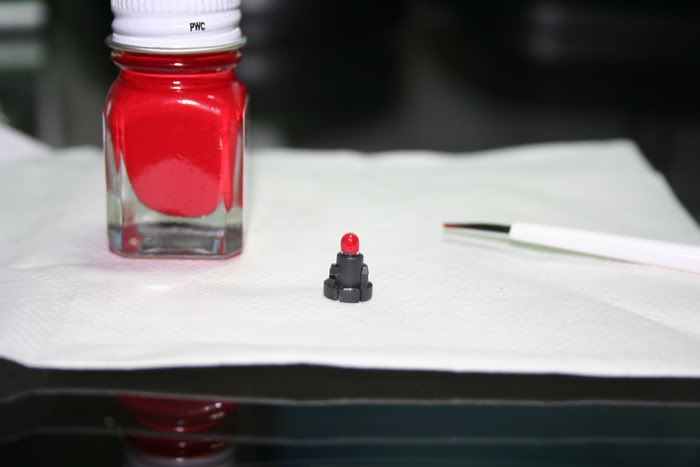 Step Four:
Put everything back together and you should be good to go. Hope this helps, and thanks again to FICHSTIX and Bigbaddad for the help with this issue. Enjoy everyone!