Discussion Starter
•
#1
•
Okay, here is a great way to test for boost leaks. Very simple, and only costs about 14 bucks, plus it's a tool you can use forever.
So here are the parts you'll need, you can pick them up at your local hardware store in the plumbing department: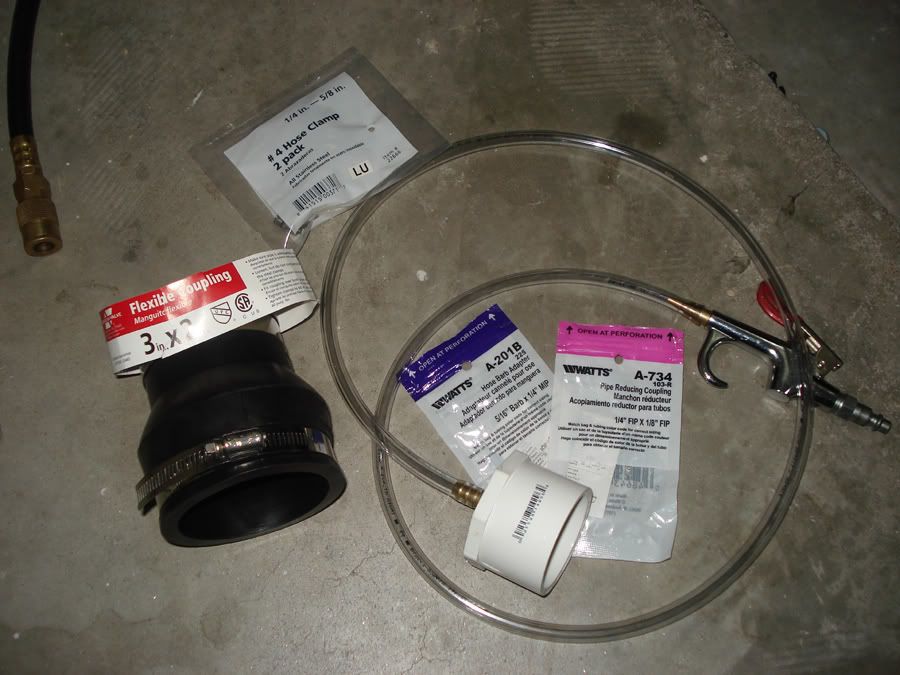 You need a 3in to 2in rubber coupler w/ hose clamps. My intake pipe is actually more like 2.75in, but this piece will clamp down sufficiently to seal. You'll also need a 2in pvc pipe plug, this should fit perfectly into the coupler. You'll need like 4ft of 1/4 plastic tube. Lastly, you'll need a threaded 1/4in barb fitting and a 1/4in nut, all still found in the same plumbing section with the brass fittings etc.
Drill out the PVC plug and put the barb threaded end through, and secure with the nut on the other end. I covered all the threads with JBWeld just to be sure it would seal sufficiently.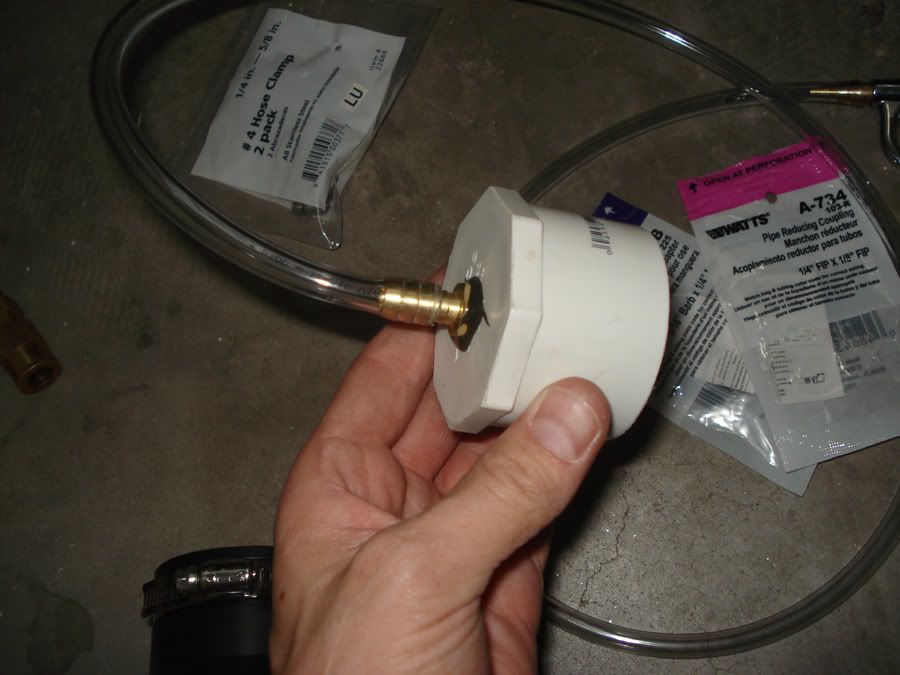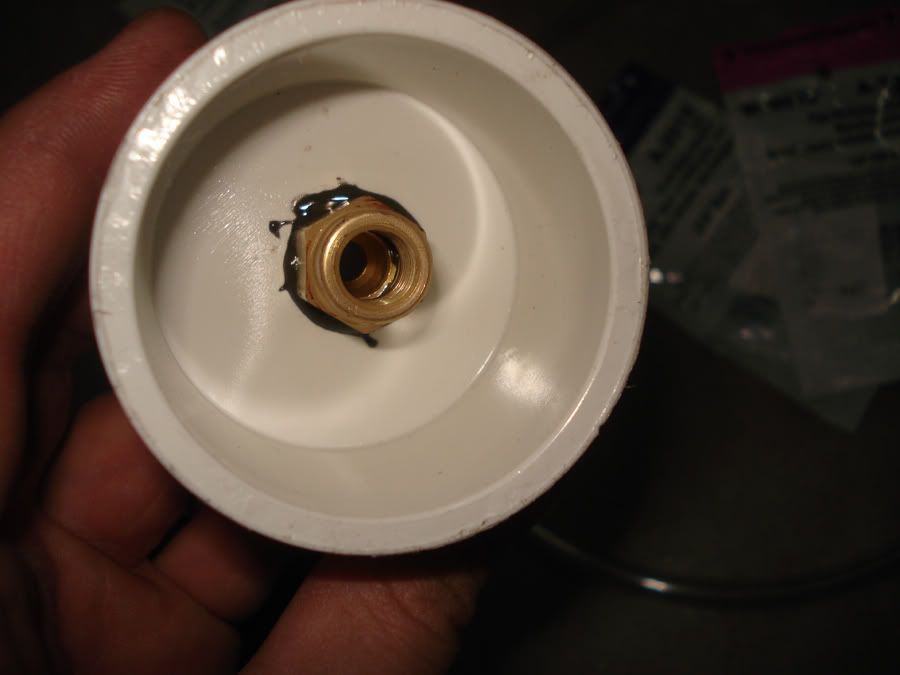 Put the plug in the 2in end of the coupler.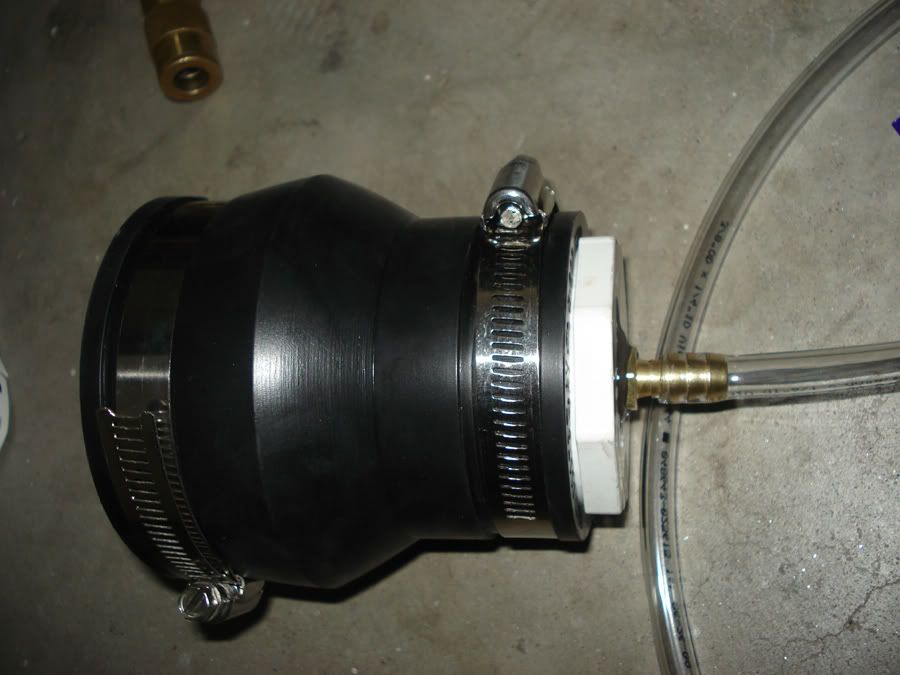 Hook one end of the 1/4in tubing to the barb, and the other end up to a compressor hose.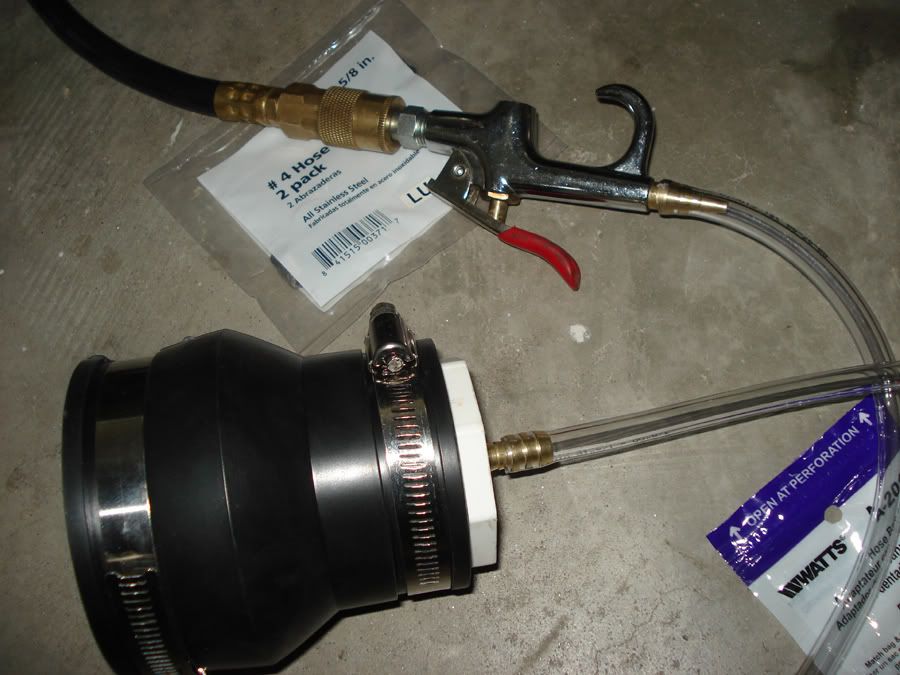 Put the other end of coupler onto your intake inlet pipe.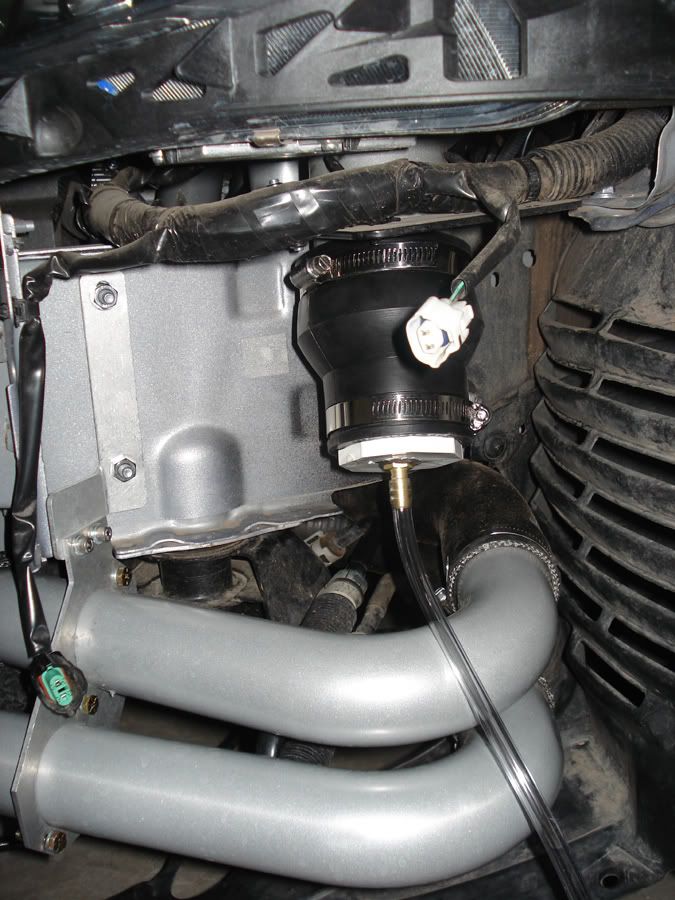 Pressurize the system and listen for leaks.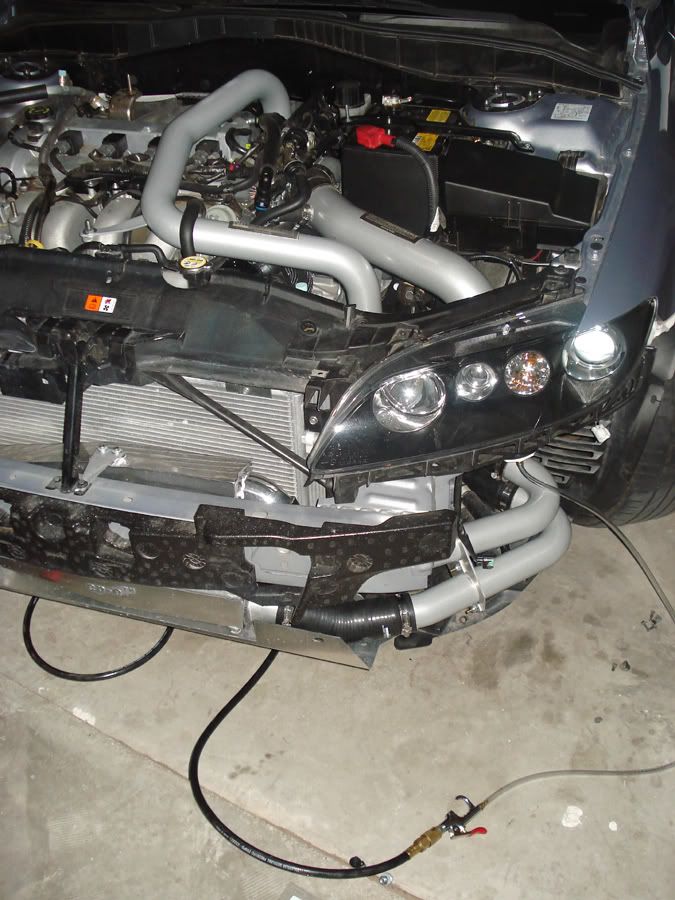 You can mix up some soap and water if you really need to and smear it around looking for bubbles, but i found it was sufficient to just feel around with my fingers. You can literally feel the air blowing out of the hole if there is one. And DON'T just susupect the couplers, cause it could be a weld, like in my case!
Look at the lil hole in the weld: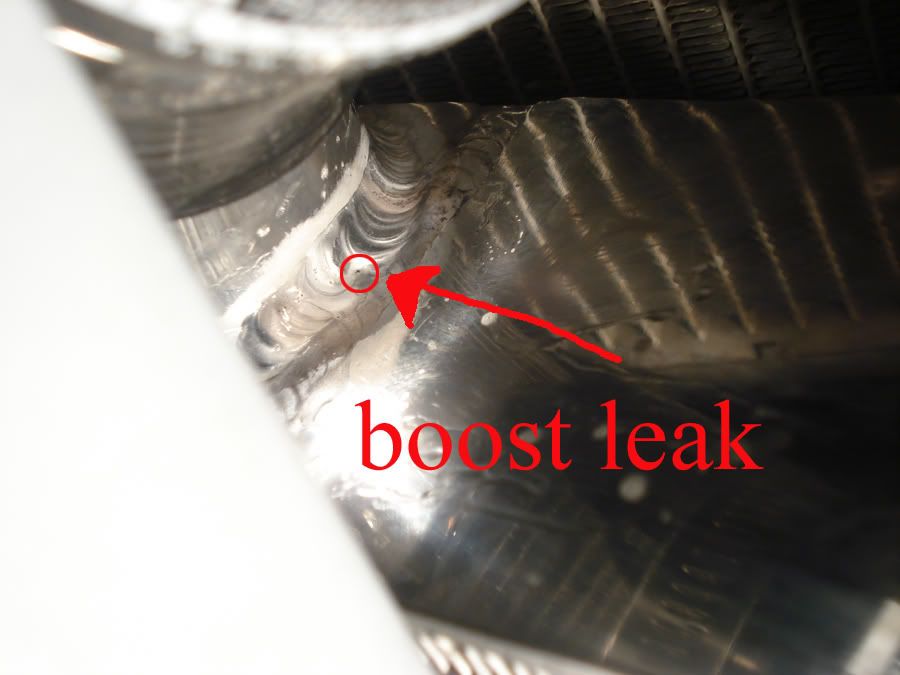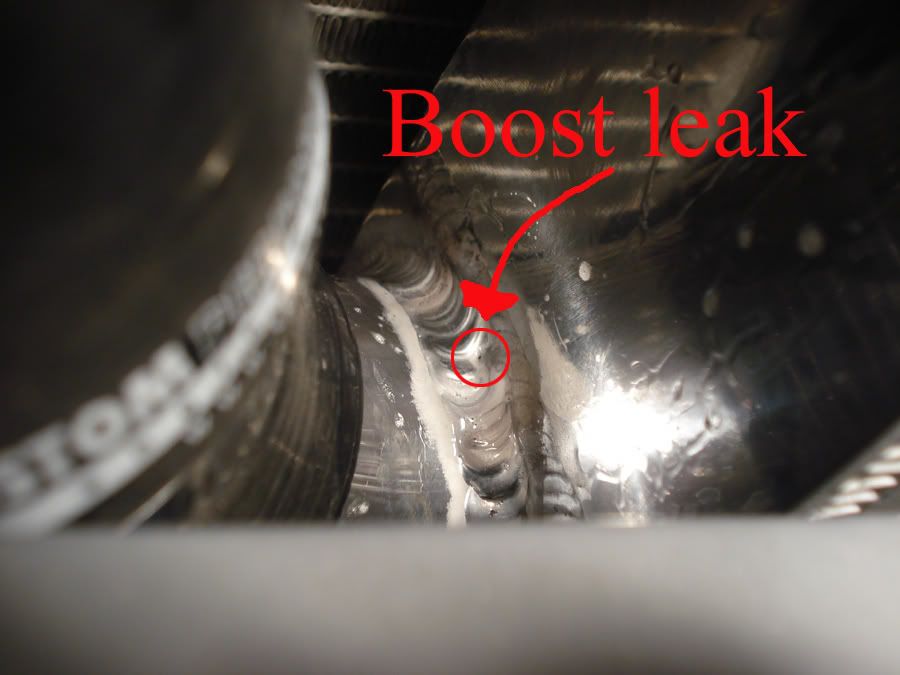 It was very surprising how much air flowed out of this dinky hole. I would pressurize the system, and this lil hole would bleed it all off in only a couple seconds.
I'm really trying not to rant in this post, just wanted a "how to", but i had to wait 10 days just for my throttle body coupler while my car was in pieces cause it wasn't shipped with kit ('06s don't need the TB coupler, only '07s, but it was news to me). Then this whole ordeal. Money wasted on a dyno session with depressing results. One night of binge drinking to deal with the depression. And now the leak is in a WELD not a coupler so there is no way i can fix it. Monday i'll be calling cp-e to see what is up. I thought these cores were pressure tested, but guess mine was the exception.
SIGH, MORE TIME WITH MY CAR IN PIECES....
[/rant]