Discussion Starter
•
#1
•
My car just hit 60,000 miles. So according to my owner's manual, it's time to change spark plugs!
Time:
30 minutes.
Cost:
Around $55 with new spark plugs and new wires, around $36 for plugs only.
Tools:
Mazda OEM NGK platnium tipped spark plugs (4 total).
Motorcraft spark plugs wire set (optional, but new wires + new plugs = optimal performance ).
Torque wrench.
Gloves (Protect your hands and avoid static).
Goggles (Safety first, performance second).
Spark plug wrench.
3" extension bar.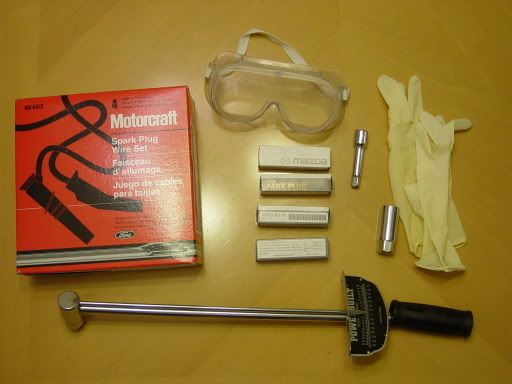 Step 1:
Wear gloves and goggles for protection.
Step 2:
Open the hood and find the battery, disconnect the negative battery cable first, then positive.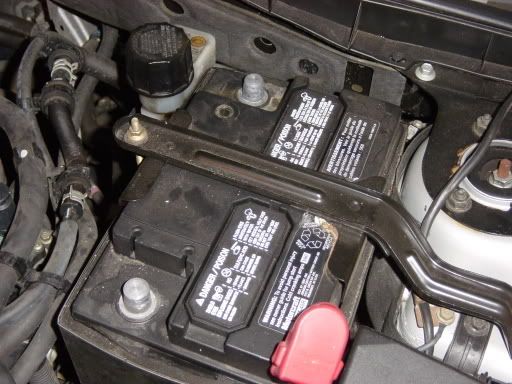 Step 3:
Remove the plastic engine cover, clean off any debris and dirt. Then locate the ignition coil. If you see from the top, you should be able to see four numbers (1, 2, 3, and 4). Remove the #1 wire by pulling the plug hole plate (don't pull the wire, or you may damage the wire if you are going to reuse it).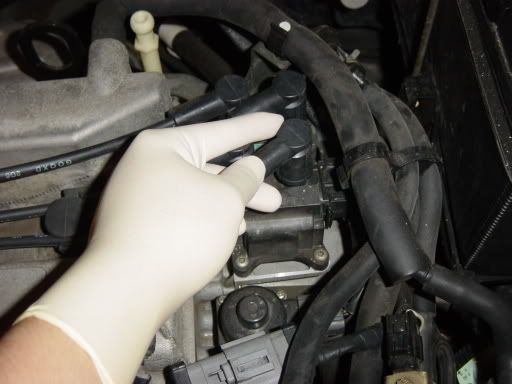 Now follow the wire and find #1 plug on the engine and pull the plug hole plate, this will take some effort, you might want to use both hands, if you are unable to pull it out, go to the weight room then try again. (again, don't pull the wire if you are going to reuse it).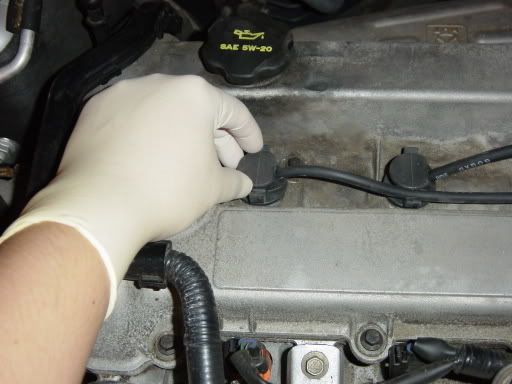 Step 4:
Connect the extension bar and spark plug wrench to the torque wrench.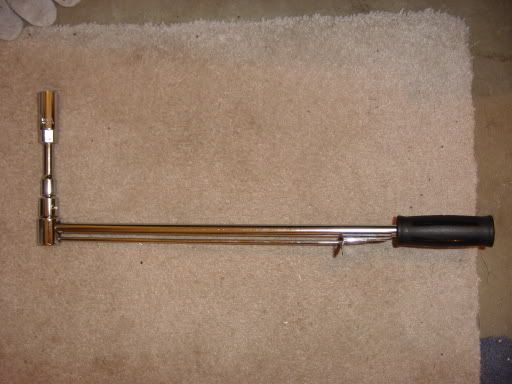 Then stick into the hole and turn counterclockwise to remove the spark plug.
Step 5:
Put a new spark plug on the spark plug wrench, stick into the hole again and turn clockwise. Tighten the spark plug to
10-24Nm (1.1-2.4kgfm, or 8-17ft-lbf)
Then install new wire (or the old wire), make sure you use the same length wire. Push it in until you hear a pop sound, and do the same for ignition coil.
Step 6:
Repeat for plugs #2-4, make sure you do them one by one and plug the wire into where it was before. (If you mess up the firing order your car won't start and you may damage the engine.)
Step 7:
Organize the wires to their original position.
Step 8:
Reconnect the battery and install plastic engine cover. Close the hood and enjoy the new, shiny, fresh sparking! :drive:
Picture of my old and new plug: