Discussion Starter
•
#1
•
as all may know Dave(djquik1) and myself ar always pursuing new parts for our community. th mor the better.
Here we have a comparison of stock COP's vs Granatelli motorsports performance coils.
generally they catered to the stang and muscle crowd. but I figued why not.
www.granatellimotorsports.com
you can go there for more background info on their product.
anyway......... on to the coils (DYNO DONE ALL 4th GEAR except the last one which was in 3rd)and they had no fan as well! WTF!
anyway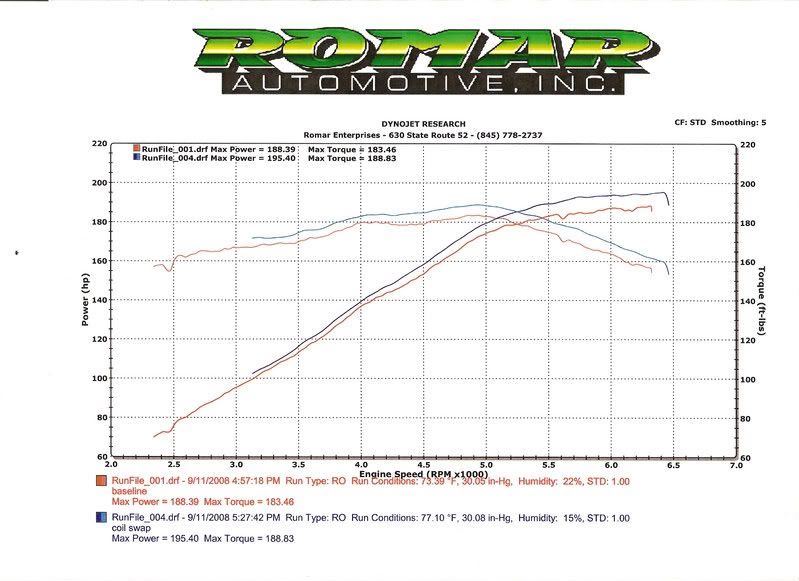 baseline dyno showed max power @ 188.39whp and torque @ 183.46wtq
after swapping the coils they showed a solid gain across the entire powerband.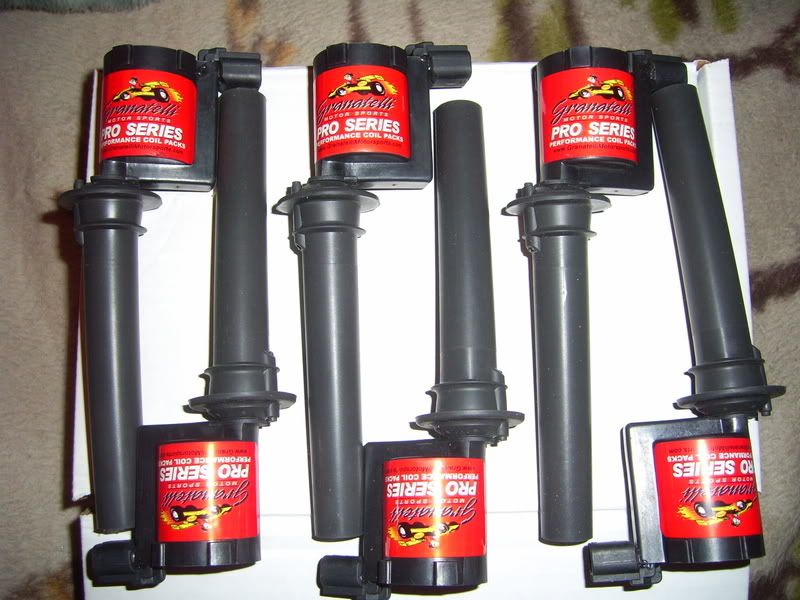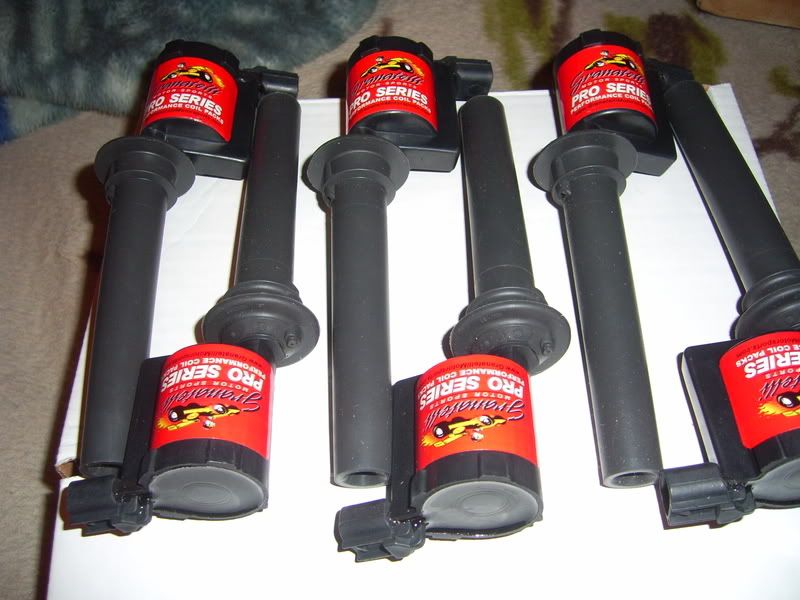 they sent a set of their pro series coils (60,000 volts)
Granatelli coil dyno showed max power @ 195.40whp and torque @ 188.83wtq
thats a solid gain of 7.01whp and 5.37wtq this equate to about 10bhp(i think, lol.....not a mathmetician) and about 8tq adding in the 10-15% drivetrain loss
so its official........the GM coil did do what they said they would and exactly what i felt.
ALSO..............if you look at the dyno graph......look how much smoother the entire run is with the GM coils.........so again, when i said it smoothed out......it really did.
i did 2 baseline runs and pulled the average........and 3 GM coil runs and did the same.
****aside from the significant power gains from these coils.....my biggest pro for these...was how much the powerband smoothed out....and if you look at the dyno you can see th car was still buildng HP until I hit the rev limit @ 6400-6500rpms thanks to the msp10 recall
video and pic up shortly! its uploading