This will be run by @dd_69 so please direct all inquiries to him.
​
Were you all wondering....Why are there LED's for every other part of my car and not the front sidemarkers??? I thought you were. Well, as some of you may or may not know, at one point they were offered by thespeedline.com but now, sadly, are not. So now you are sitting there all glum because you can't have them anymore.
Welp, I have a solution for you. Bam.
Oh wait, check that.....BAM!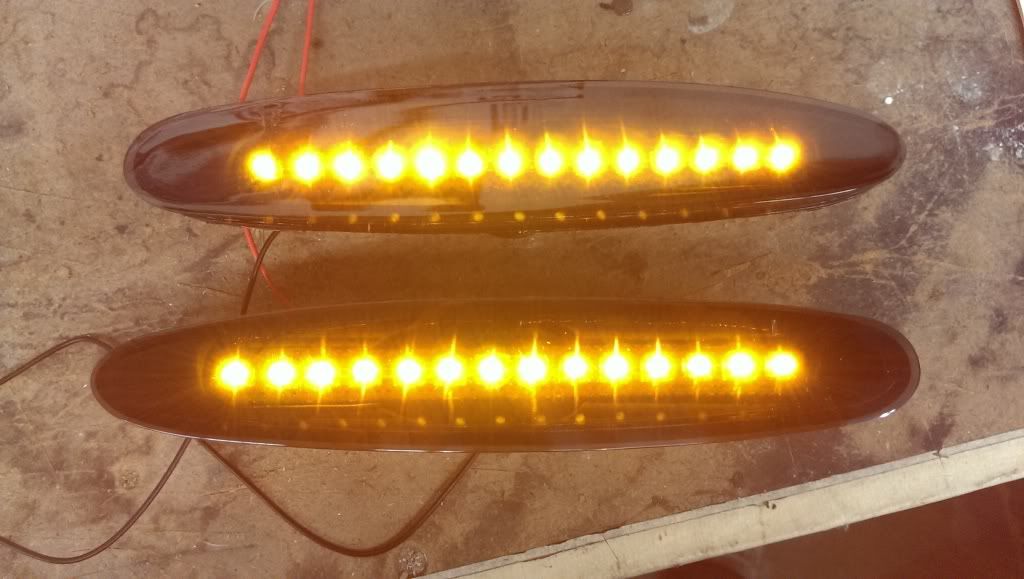 (you're saying, hey wait a second, those look a little different....and they are, I'll explain in a bit)
Yep, that's right. There they are. Over on the Crew, there were so many people that wanted these that I decided to take it upon myself to see if I could make some. And I did. They consist of 14 Amber LED's, and plugs that plug right into the factory socket. I personally am very proud of them and think they compliment Car_LEDs extremely well. And they just look bad ass.
So the point of this thread is to gauge interest in how many people on here want these. I made 10 sets the last round, and only have one left. So, I need to get a number to get some more of the components ordered and start making them.
Now, there are a few different options that can be done here. And this is exactly how it ran on the Crew.
1. I make the boards, send them to you and you install them.
2. I make the boards, you send me your current markers, I open them, install them and re-seal them, then ship them back. (the shipping to me is on you)
3. I sell a completed set already. (however, I only have amber markers, so that's the only color option you'd get with this one)
Now, Pricing would be as follows.
Option 1 is $30 shipped.
Option 2 is $50 shipped. (again, how you get yours to me is on you)
Option 3 is $60 shipped.
The other option, which is what most of the Crew members did, was purchase these
03 08 Mazda 6 MAZDA6 Bumper Side Marker Light JDM Smoke | eBay
and sent them directly to me, I opened them, painted the chrome satin black, installed the LED's with black boards, re-sealed and out they went. (this is what the second picture was)
So, until we move to an official GB, please post on this thread if you are interested and
which option you would want
. Then, at the end, a $5 deposit needs to be sent within 3 days. And if you are choosing to send me your markers, those should be sent as well sometime around the end (doesn't have to be right away). I will then get the components and start making them. It takes about a week from past experience to get the parts, and at least another week to put them together. As I said, these are custom made by me, so please be patient. When I have them ready to ship, I will notify the person, the rest of the payment can be sent and the will go out within 2 days priority mail. Priority will be placed according to who sends deposits first.
At this point as well, I am limiting this GI/GB thread to only Amber LED's. I did make one set for a member at his request in white. And while I did complete it, it was way too much work and took way too long for him. Thankfully he was patient and understood the process of trial and error with these types of things.
There are no maximum buyers for this, but I will set a minimum of 3, so that I'm not just making one set.
Aaaaand, begin.
Nate
Also, if the sweet pictures alone don't entice you, this is what the money will be put towards.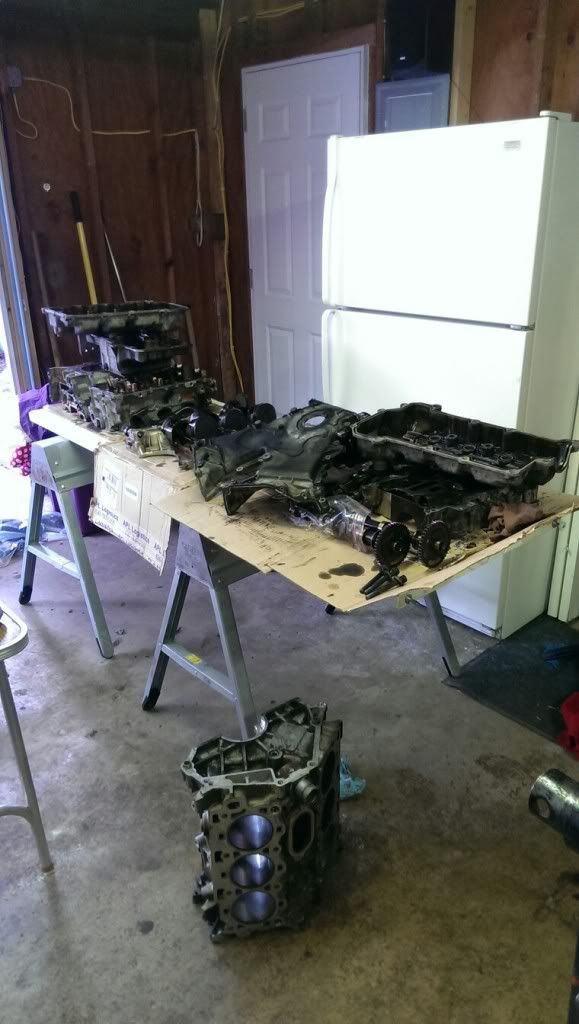 Please advise that this GB is also happening on 6crew as well.​