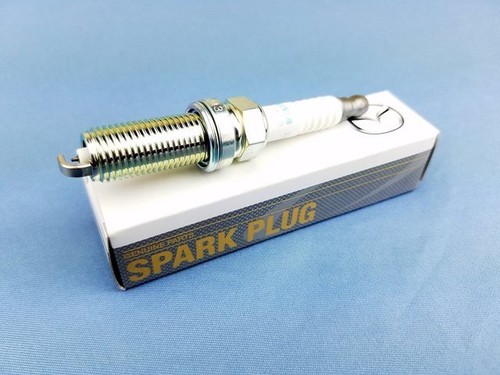 Manufacturer
: Mazda
Part Number:
PE5R-18-110
Description:
2.0L skyactiv, ngk. 2.0L, denso. 2.5L, denso.
Other Names:
Plug Spark
THIS PART FITS

Make Model | Year | Body & Trim | Engine & Transmission

Mazda 6 2017 Grand Touring, Sport, Touring 2.5L L4 - Gas
Mazda 6 2016 Grand Touring, Sport, Touring 2.5L L4 - Gas
Mazda 6 2015 Grand Touring, Sport, Touring 2.5L L4 - Gas
Mazda 6 2014 Grand Touring, Sport, Touring 2.5L L4 - Gas
PURCHASE ONLINE
>
Buy Now On Sale At MazdaSwag.com
WHY SHOP WITH US?
Manufacturer Warranty:
Minimum of 12 months
Guaranteed Fitment:
Always the correct parts
Shop with Confidence:
Your information is safe
In-House Experts:
We know our products
Questions:
Can't find that part you need or have questions about fitment? Email our Parts Department at:
[email protected]
MAZDA 6 CLUB DISCOUNT CODES
►
Click to view online promo codes for Mazda parts and accessories!
About Mazda Swag

MazdaSwag.com
is your
#1
online mazda parts store. You can purchase genuine mazda parts, and genuine mazda accessories. Our oem mazda parts are shipped directly from a mazda wholesale supplier. This allows our customers to purchase original mazda parts for discounted pricing. MazdaSwag offers
genuine OEM mazda parts online
, mazda performance parts, mazda accessories, and mazda apparel. We are committed to providing the widest selection of quality mazda parts, and quality mazda accessories, all at discounted pricing. At Mazda Swag, we stock thousands of Mazda Parts right at your fingertips. You can now search for your own Mazda car parts, order them, and have it delivered directly to your door at half the cost other competitors charge. If your search for your Mazda auto parts comes up short, just call one of our sales professionals to help assist you in finding the Mazda car parts you need. Feel free to check out our sister site,
Ford & Volvo Swag
, if someone else in your family has a Ford or Volvo and is looking for
Genuine Ford & Volvo parts and accessories
.