Discussion Starter
·
#1
·
I am trading my new MS6 back in next week, and need to put it back to stock.
I am located in Louisville, Ky. Must be local if working a trade for these wheels (or at least within 100 miles).
Brand new last week, Motegi Touge 18x7.5 wheels (48 offset, which is correct for the car). $500 plus your stock wheels and mounting and balancing.. These wheels have the gunmetal grey 5 spokes with the polished lip, and are currently mounted on my stock tires which have 3500 miles on them. (If interested, we could just swap entire wheel & tire sets rather than mounting and dismounting, as long as mileage and wear are similar.)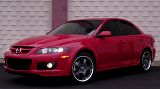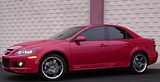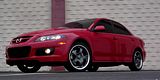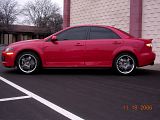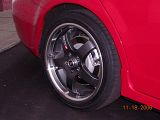 Custom 3" exhaust (mild steel), which eliminates the intermediate cat and both rear mufflers. It has a 3" Dynomax bullet where the cat used to be. At the axle it merges into a dual 2 1/2" y-pipe and exits in the stock locations. Sounds GREAT. $200.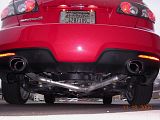 Brand new in the box set of Tein S-Tech lowering springs (technically for the Mazda 6 V6). $150
Lotek center gauge pod for top of dash. Includes an AEM WBO2, and AEM Tru-Boost Digital Boost gauge/Boost controller. $500 for all of it.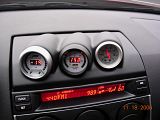 Scangauge II . Brand NEW! Just received it yesterday!!! $135
Or $1400 for everything listed above if you want it all. Have to add 3% if paying by paypal).
You are welcome to meet up with me to check everything out if interested. Just give me a call, 502-356-6153 cell (anytime before 10pm). Even if you're local to the 502 area code, I believe you still have to dial "502" first, or you may get someone else. My direct email is:
[email protected]
Thanks!
Rob