I'm selling the following games. If in Houston we can meet or drop off...
Battlefield Bad Company 2
SOLD
IL2 Sturmovik Birds of Prey - $15
- Great game, but never play anymore
Call of Duty 4 - Modern Warfare
SOLD
Need for Speed Shift - $30
-GFX FTW. Hella fun
Madden 10
SOLD
I'll let them all go for $115.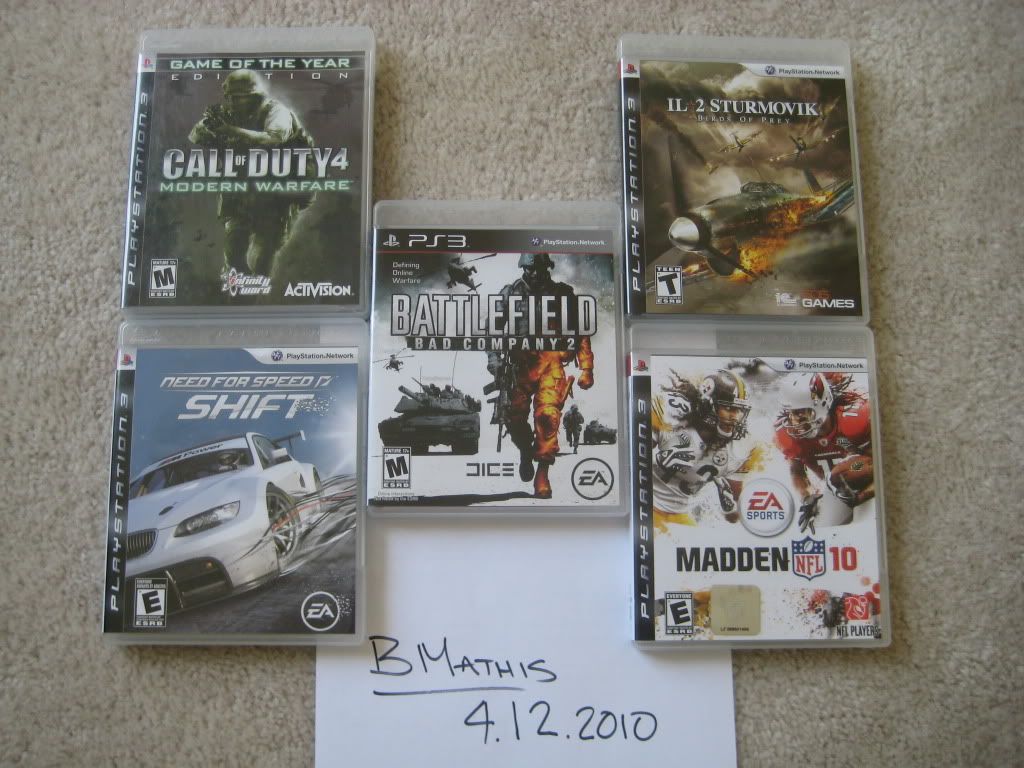 All these are in almost perfect condition. Shipping is negotiable.
[email protected]
or let me know here. Thanks!