Discussion Starter
·
#1
·
Well, my engine had to be replaced out of pocket, so I'm parting everything out of my car. The exhaust has already been sold, but I have the following left:
P.S. Sorry for the crappy pictures!
Mazdaspeed Short Throw Shifter-
I'd need aa stock shifter assembly to swap with because mine had to be modified to get this one in, it would be the same in your case if you had to buy it new. I'm looking for $100+OEM Shifter. We'd each cover our own shipping on the shifters.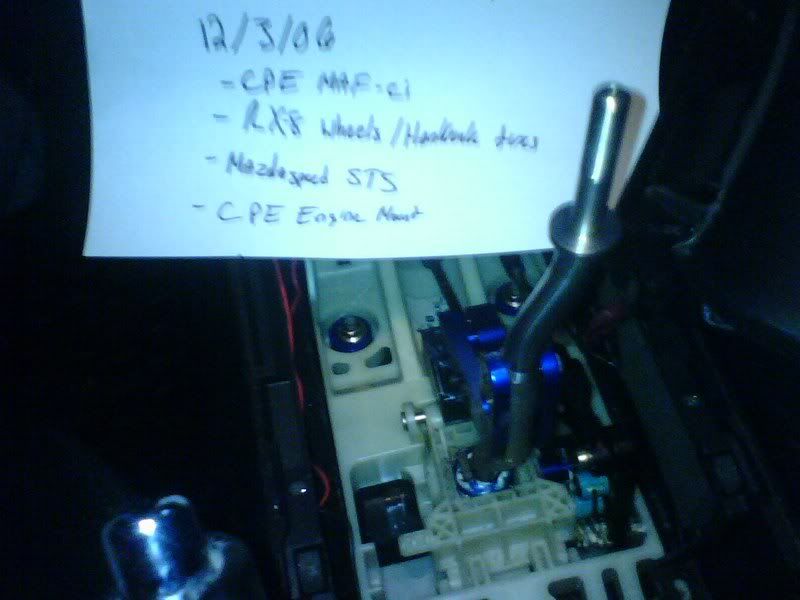 CPE Engine Mount(BLUE)-
Its on the car right now, and I have my OEM one, but its too cold to get under the car tonight, I'll do it tomorrow, but am throwing this out there early. Its got around 4k miles on it, with the revised pins, looking for $100 + shipping FIRM.
CPE MAF-ci, Wheels and Exhaust have been sold, just a couple things left!