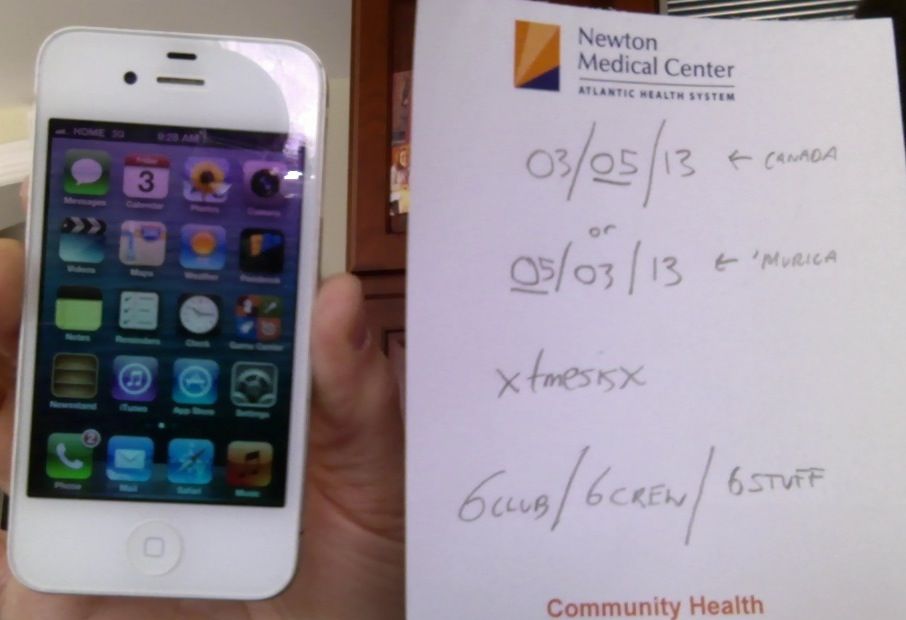 Dudes. I have an iPhone 4 that's in immaculate condition. There's one small nick in the rubber bezel and some a few faint, superficial scratches on the rear panel that you can hardly see since it's white (you really have to look for them). No cracks, deep scratches, or anything malfunctioning.
This bad boy is ready for AT&T or Straight Talk (that means it's GSM), and supposedly AT&T is hard at work on a carrier unlock for this unit as well. I'll keep you updated on that as I find out more.
Price
: $259/shipped to the lower 48. Canada, HI, AK, and Puerto Rico... we can talk.
PS. It doesn't come with headphones, charger, box, or anything like that. Just the phone. I will send a paper clip for popping the sim tray out though...