Discussion Starter
•
#1
•
Ok I have decided on selling my 4 month old Apex-i Duel World Sport Exahust. The reason Im selling is there is some slight damage on the left side muffler from being backed up into a curb and because I want to get the Greddy Evo setup. I have Tien S-tech lowering springs so me car sets pretty low, thats the reason why I backed up into a curb.
Normally stock height and moderately lowered 6's (meaning 1in in rear) wont hit the curb with this setup.
The damage is basically from being pushed in from the curb. One side of the exhaust doesn't fit flush with the bumper anymore. And there is a slight wrinkle in the actual muffler, but you cant notice it cause its on the bottem. Please see pictures for details: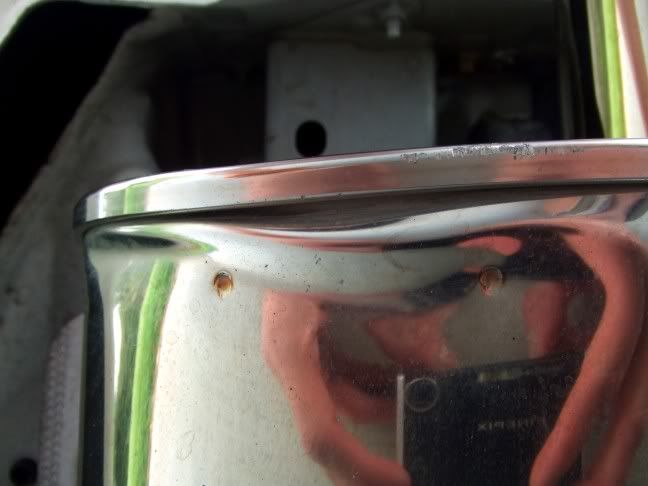 Drivers side: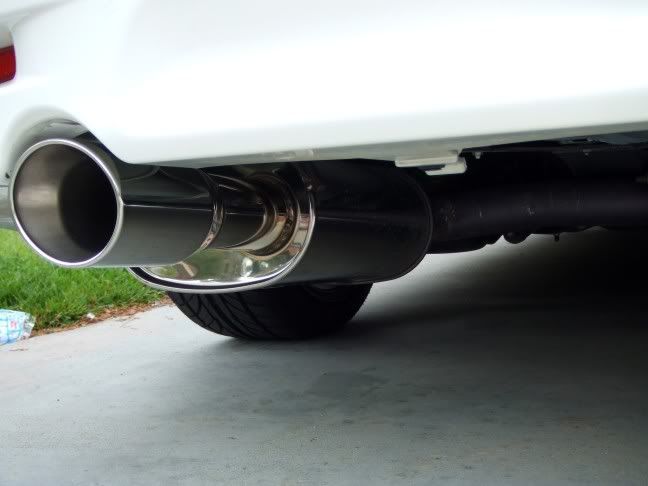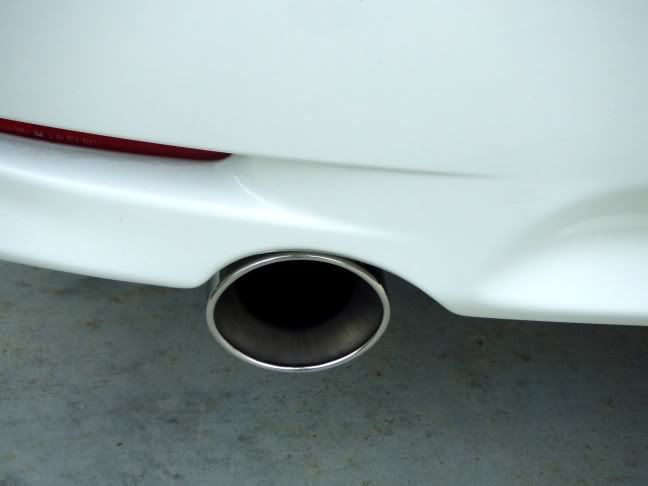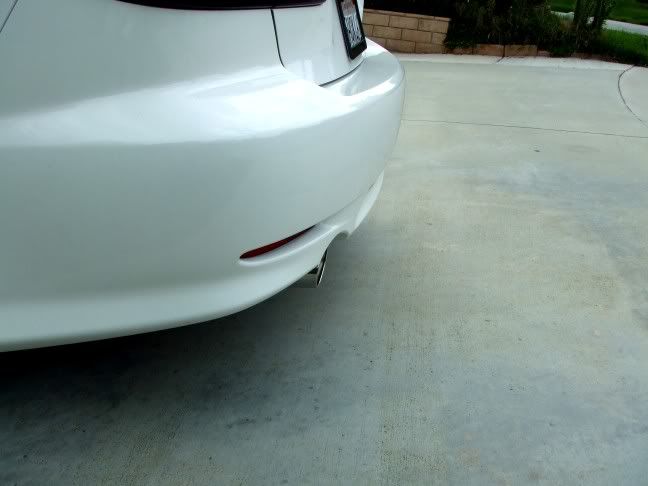 Passenger side: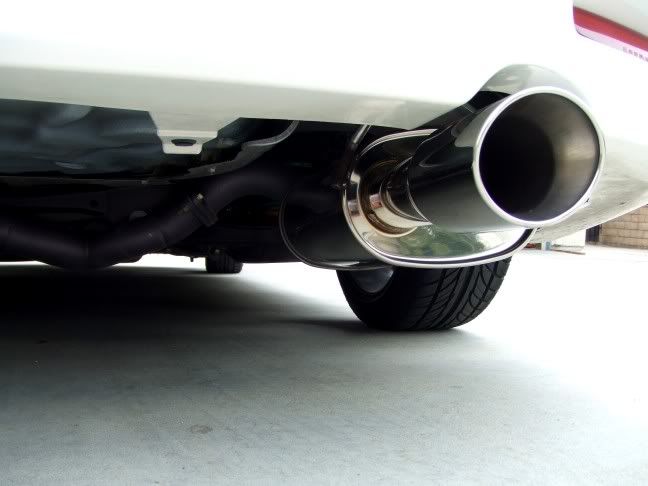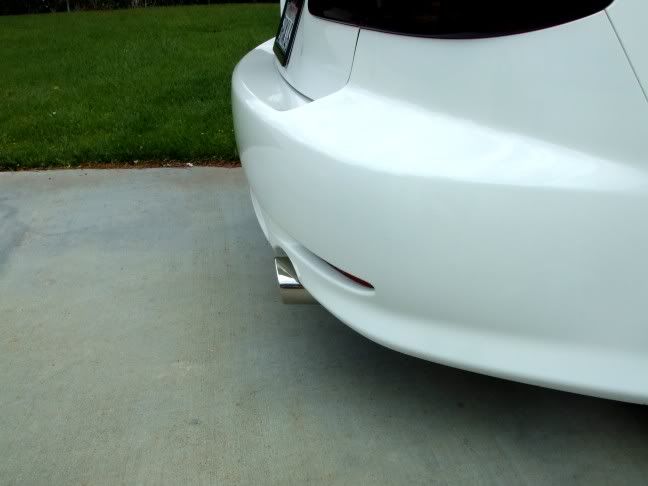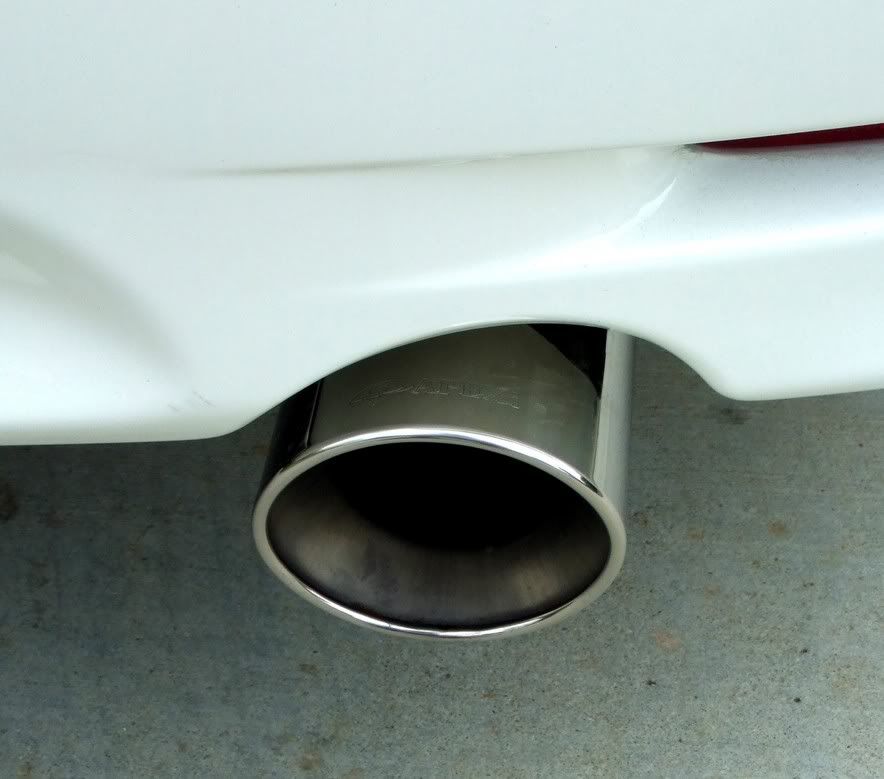 From the back: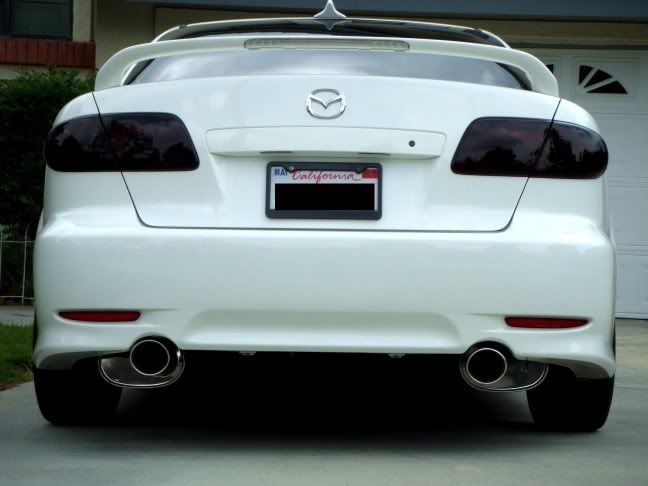 Price will be $400, originally I paid brand new $635. You can check around on the internet for prices on this exhaust, let me say your not gonna find it for less then $635 (that was a hook-up). I dont want to ship out this exhaust because the cost would be a lot. So I wanna try to sell it to someone local, if that doesn't work then I will consider shipping on buyers expense.
NO LOWBALLERS ITS $400 OBO
, if there are no takers I will just keep it.
You can reach me by send me a personal message or just calling me directly on my cell phone 951-906-4782. Im located in Socal so if your interested let me know.
Thanks!!!!!!!!!!!!!!!