Discussion Starter
·
#1
·
So I have been helping my buddy replace his engine on his 2004 mazda 6. We got an ATX 2004 mazda6 engine from what we were told. the Buid dates on his original engine is 09/27/03 and the new engine is 5/4/04 as memory serves.
What I'm finding is differences in:
Crank pulley (expected this as the I4's have like 11 different ones)
Plastic valve cover, not metal like his original
there is a dip stick hole in the new engine's oil pan, but does not have a tube for the dip stick. the dipstick itself seems to be self contained in the valve cover and goes through the center of engine to the pan.
did the location of the dipstick move from model to model? why is there still a lower port? and is there something I need to make sure it is sealed.
both are engine have plug wires so the era is correct, just wondering why something so odd as the dip stick is relocated.... specially when everything to mount and fit it remained.
as for the swap itself, we pulled the old engine from the top. Will do a whole write up when we are all done. alternator, exhaust manifold, crank pulley, tensioner pulley, and more must be pulled for sure. Will add more as we get this bad boy back in. there are 2 bolts on the "new engine" that are in the flywheel that are fused to the crank and we can't get them removed so we can install his Aftermarket Fidanza flywheel an clutch master stage 3. Probably going to need machine work to get them out, but waiting to see what the JY we got the new engine from about what they want to do.
as for what I'm working with, Pics......
(new engine)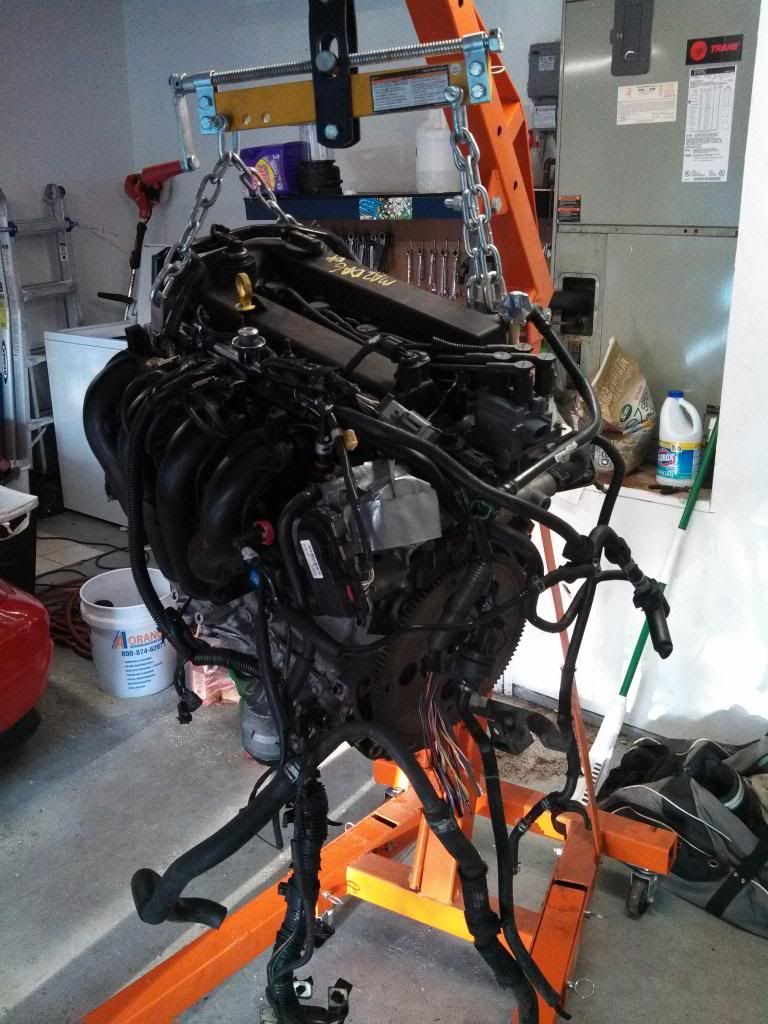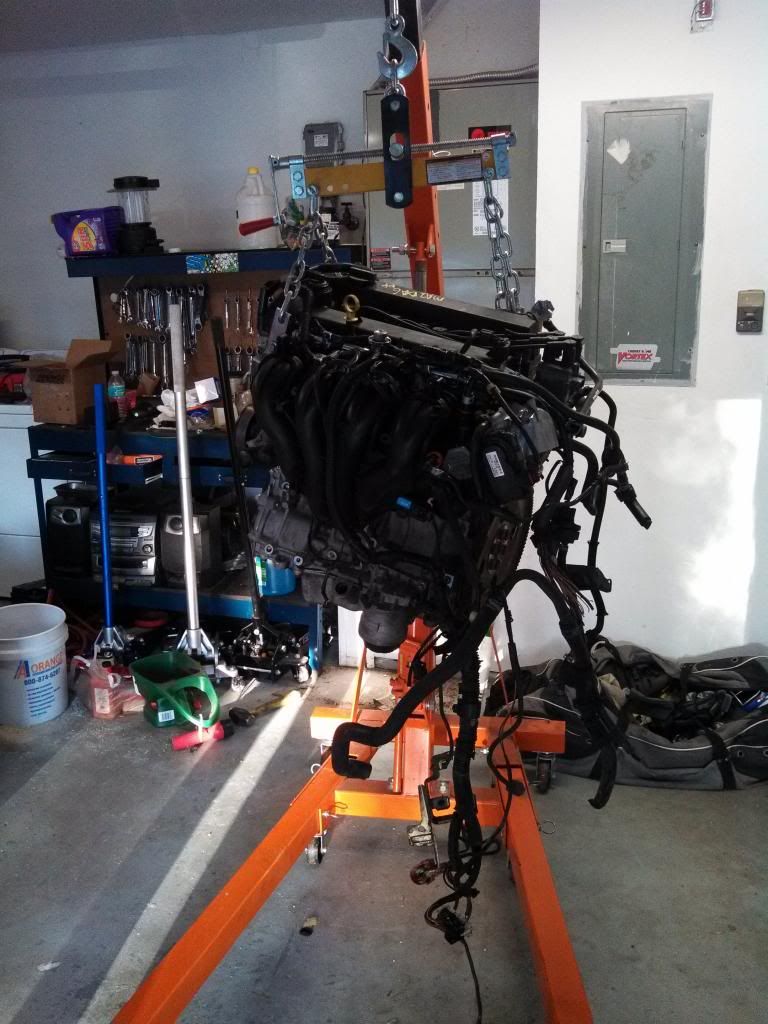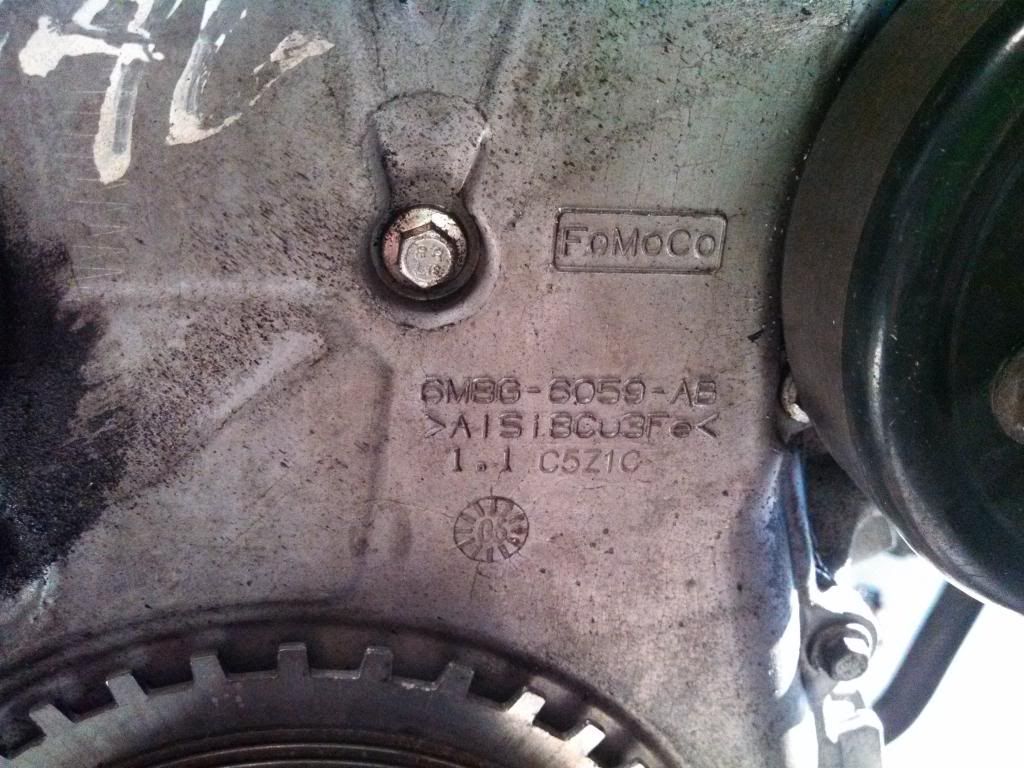 (old engine)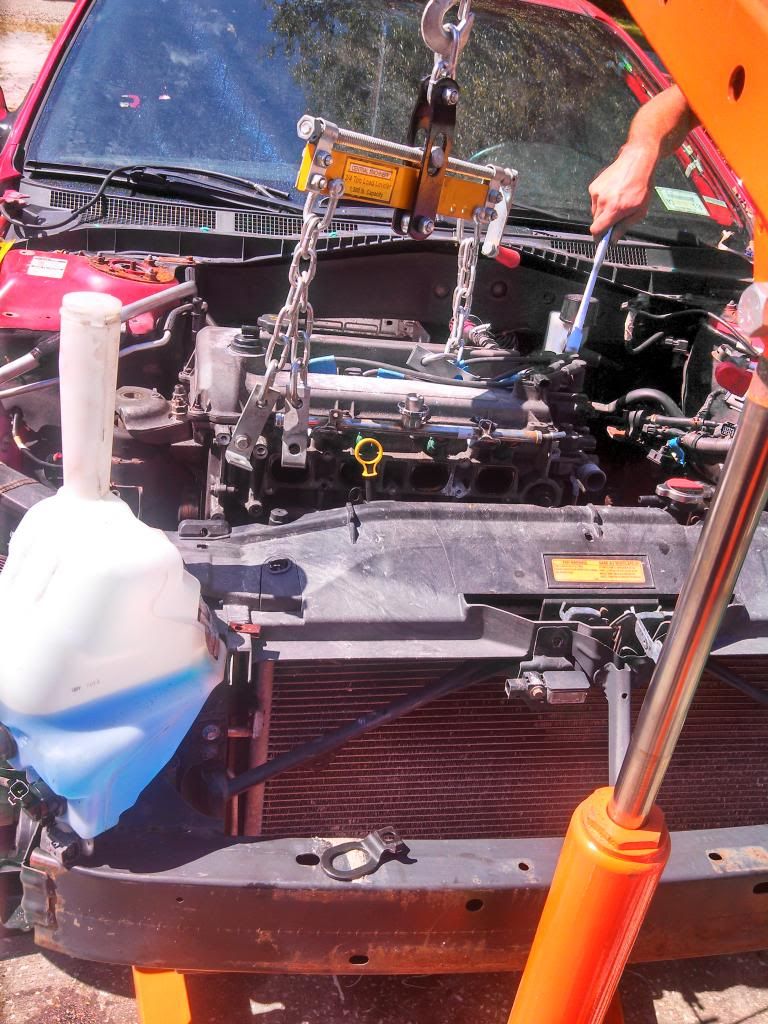 (useless tool...lol or something like that)