Ok so want l.e.d reflectors and don't want to pay up the ass or wait on shipping like me????? Then take a look at this. It's a very easy mod to do and can be done for 5-10 bucks depending on the price of L.E.D's u get....
I only have one pic of half way done and roughed in but it should be enough to get the idea so here we go.
Start by getting some L.E.D strips (waterproof like mine i would suggest)Then take out your reflectors..Next (i used a dremmel) cut out the back as seen below to the size or bigger of your light bars.....Then cut the led to size and seal the cut end with silicon....Next ram jam it in their tight with some shims from the plastic that was cut out...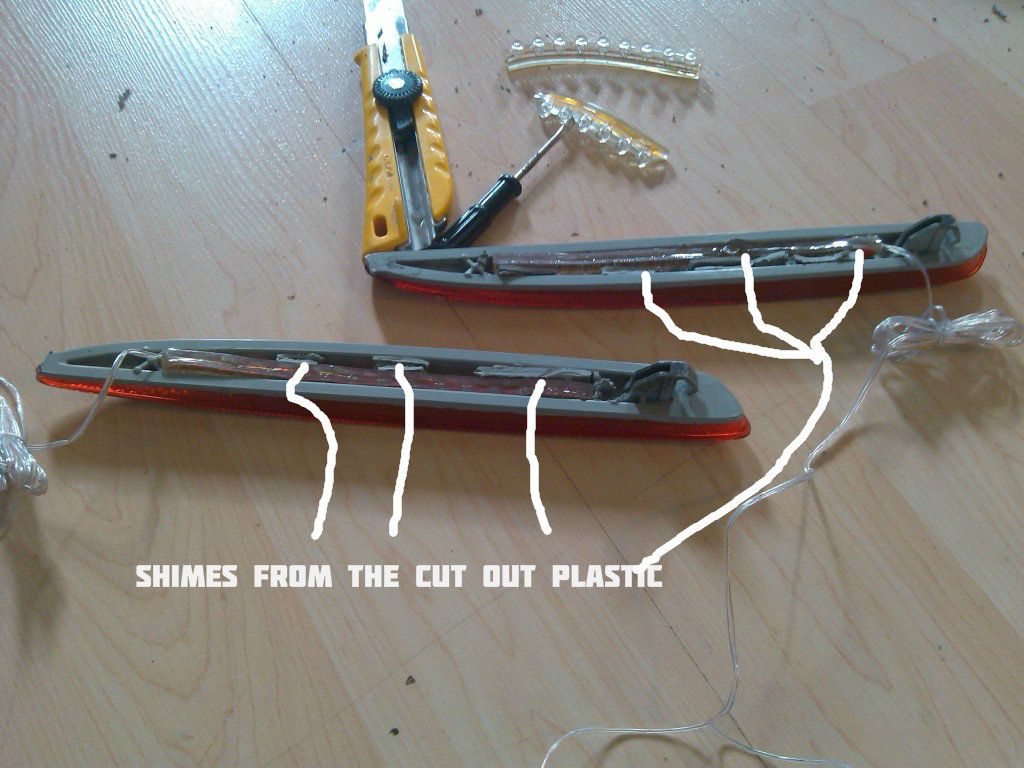 Then to seal the back i used a bunch of Thermoplastic,Elastomeric sealant to seal it all up...silicon would be sufficient....
Now since i have a hatch theirs rubber grommets in spare wheel well to run the wires through just pokeem through and dab that up too....And from here its all up to you on how you want to wire them up ie: running lights,brakes or signals.....I did running lights
Hope this will help some and help save some money for more mods