Discussion Starter
·
#1
·
Scratched my bumper a while back and just fixed it up recently. But I searched all over the internet for a good repair kit and steps to fix it. To save some of you that trouble, I'm going to make a guide
What you'll need:
Turtle Wax Scratch Repair Kit
Dupli Color Touch Up Paint (in your color)
Microfiber towel
Patience
A lot of elbow grease
Here was the scratch on my car.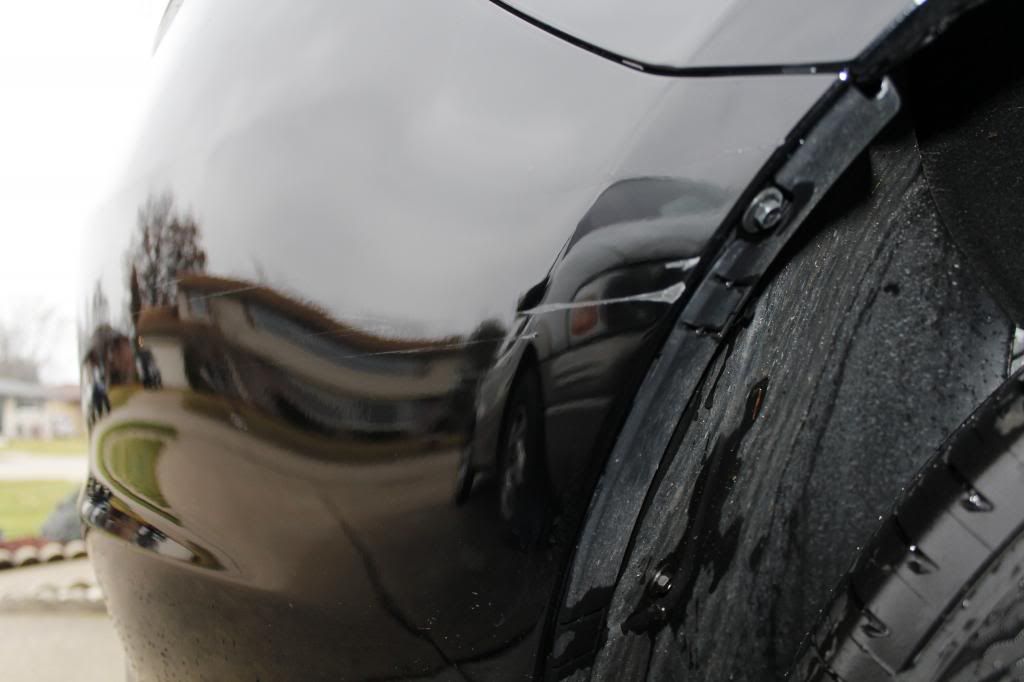 Pretty bad eh?
Well the first step is to open the box.
Here's what it comes with.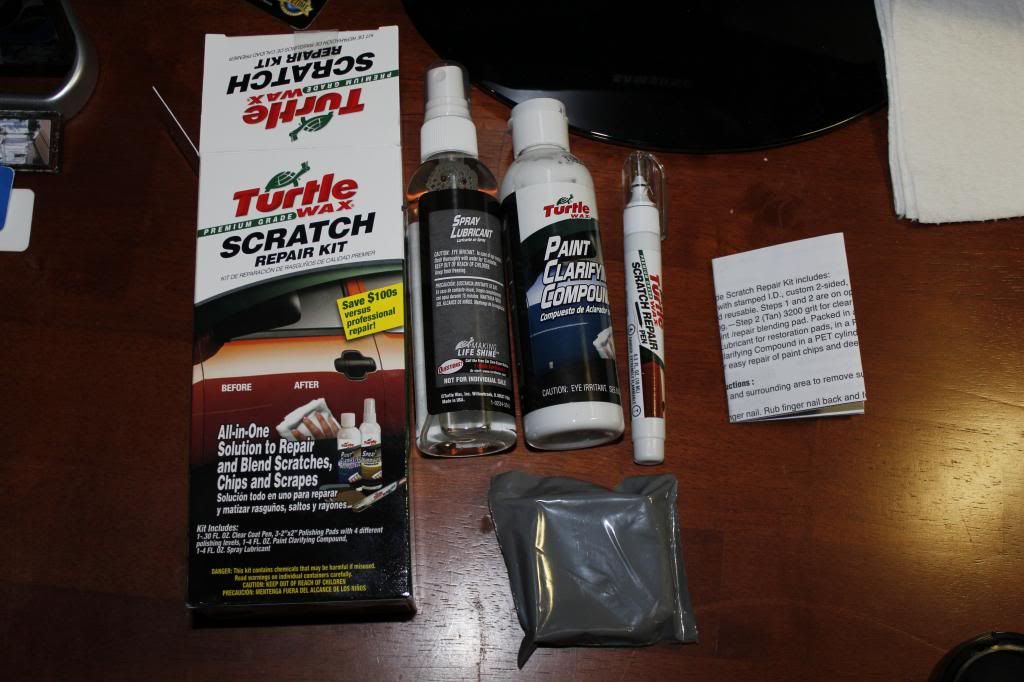 Next step is to wash the area you will be working on. Make sure you do this!!
If the scratch is past the clear coat, put some touch up paint on it. Like so :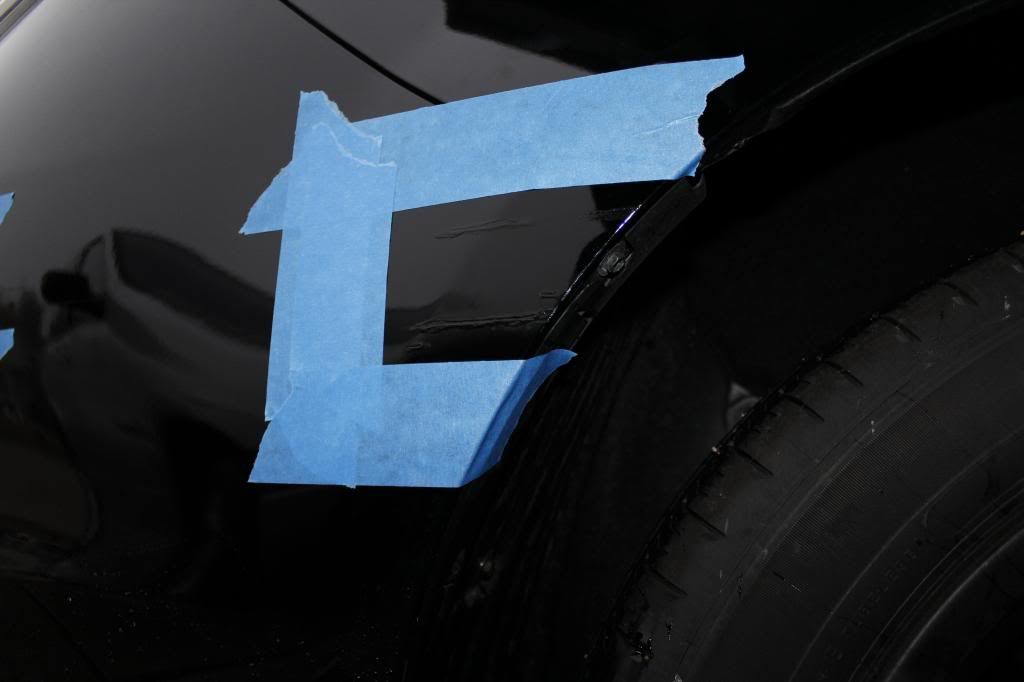 Three coats right there. In my opinion it already look A LOT better. But lets continue.
Wait over night.
Tape off the area and open up that plastic baggy that came with the kit. These are sanding blocks.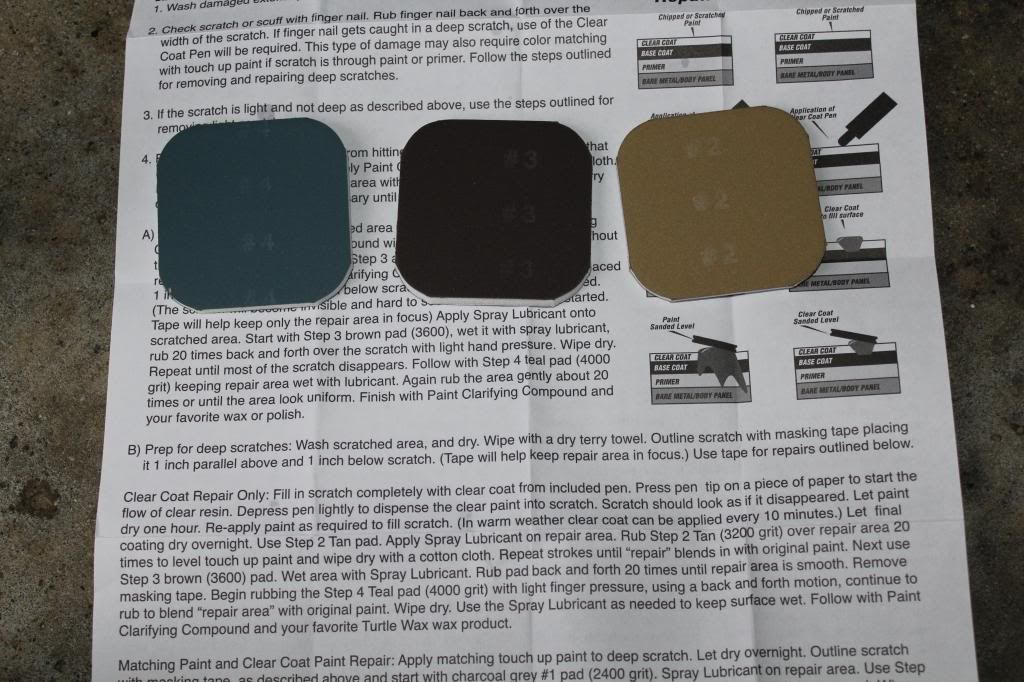 Start off with #2. Remember to use the lubcricent that came with the kit! Sand it until the paint is leveled off with the original. Don't sand too hard, use light pressure and remember to keep it wet! Now move onto #3. Go over it about 20-30 times. Last but not least, use #4 and again go over it 20-30 times.
It should look something like this now.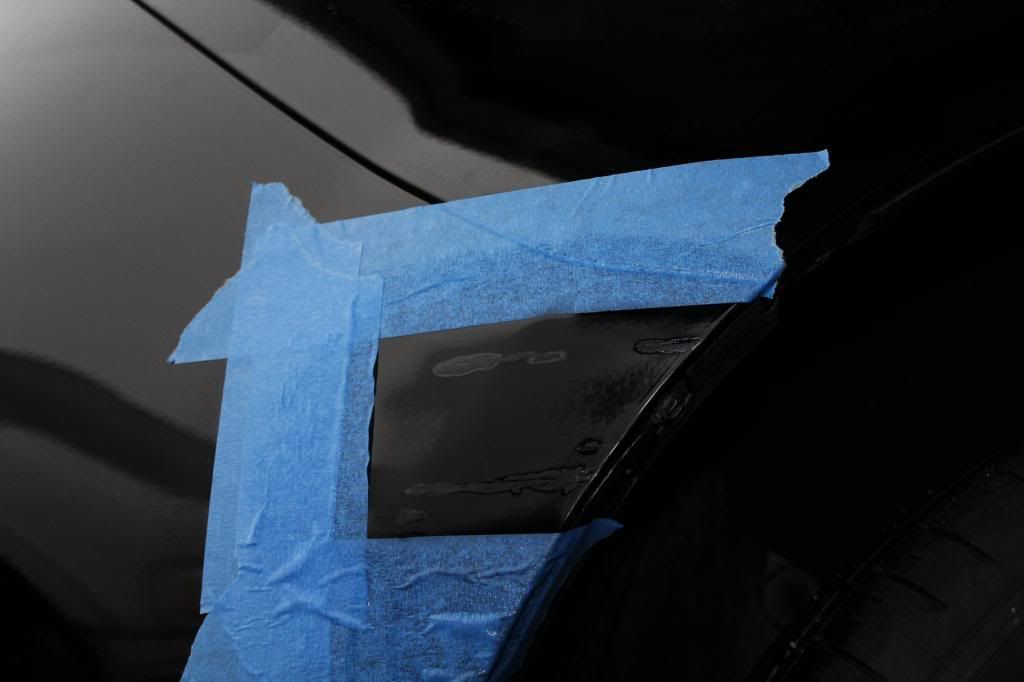 Looks pretty bad eh? I was scared the whole sanding process, but let me tell you now, it'll be okay
Now put on the clear coat. (The pen that comes with the kit)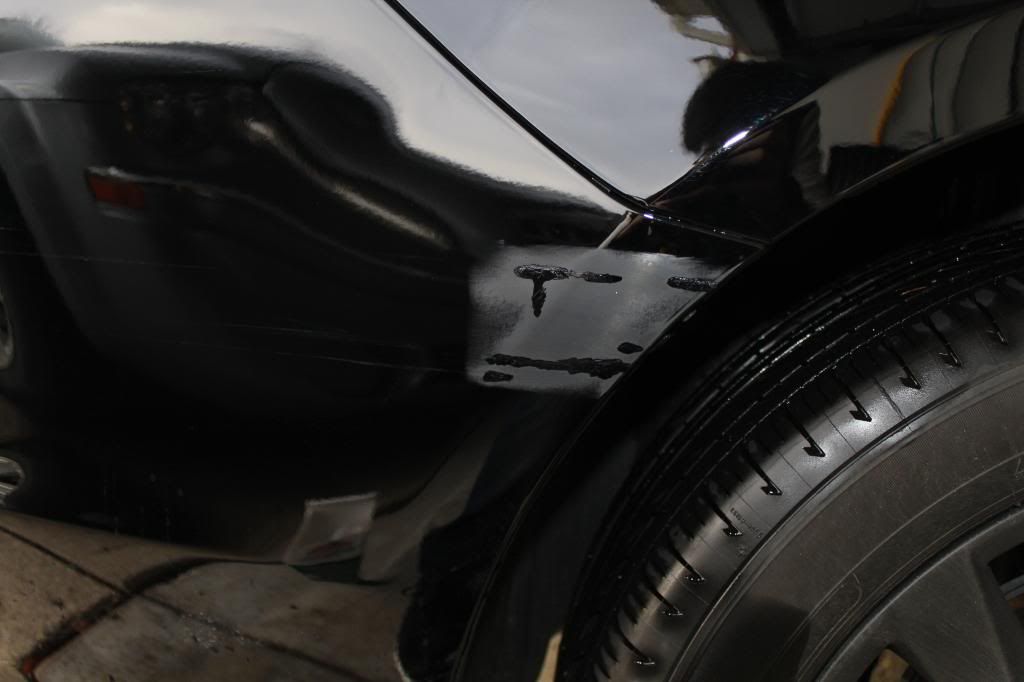 Wait over night for it to dry.
Do the same thing you did with the touch up paint.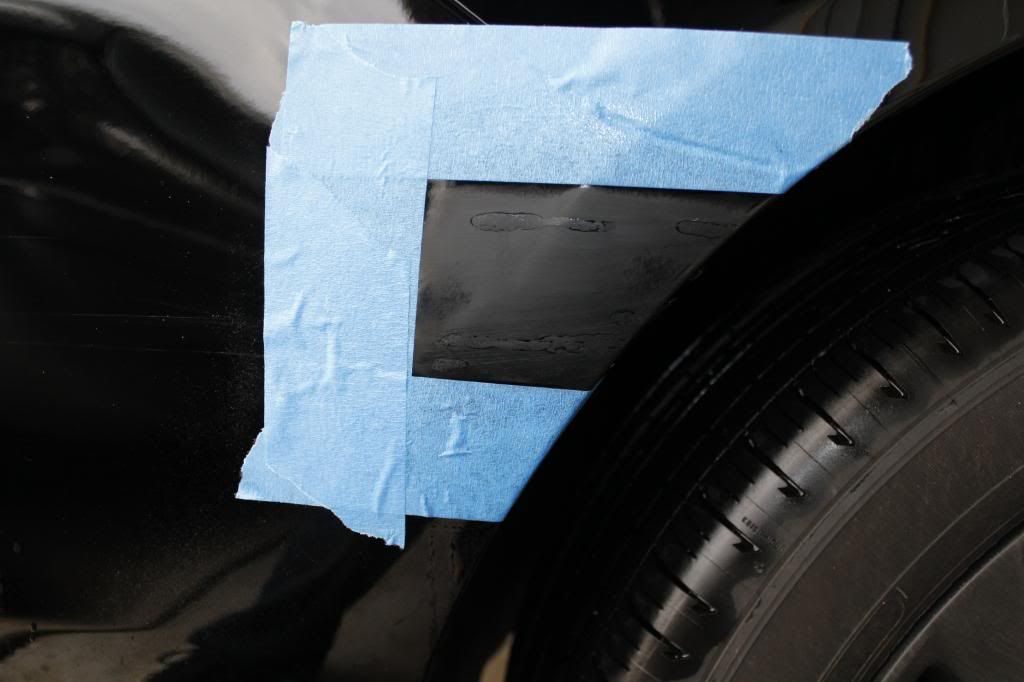 Now that it's leveled off, apply the compound that comes with the kit.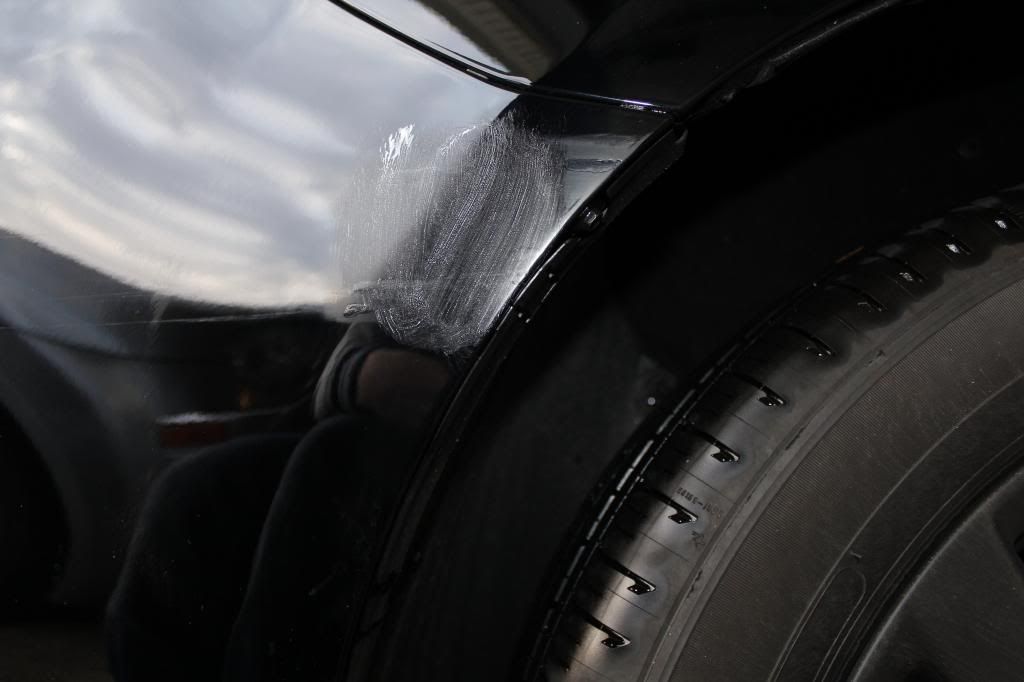 Rub in the opposite direction you used sanding. So if you sanded it horizontally, polish it vertically.
Rub it like no other! Add compound as needed. It'll probably take you around 10-20 minutes before you get the shine back.
And there is the final product!
You can still kind of see where it was, but that was because I didn't do a great job sanding.
I hope this helped you!