Well I tried selling the car as a whole with no luck, so I've taken what I could off the car and traded it in already. This thread will be for all the parts I have taken off and cleaned up.
So far I have...
1) Racing Beat axleback exhaust system for i4 and V6 03-08 Mazda6 - This has been on my car for 4 years, but I've only put a total of roughly 10k miles on it.
SOLD
2) Braille Battery B3121 plus mount - This is a universal part and can be made to fit just about anything. Specs can be found
here
. This battery was probably alittle under powered for my V6, but it never left me stranded, even in the sub 20 degree weather we had recently. This would be perfect for a Mazda3 or i4 Mazda6. Asking $150 with mount.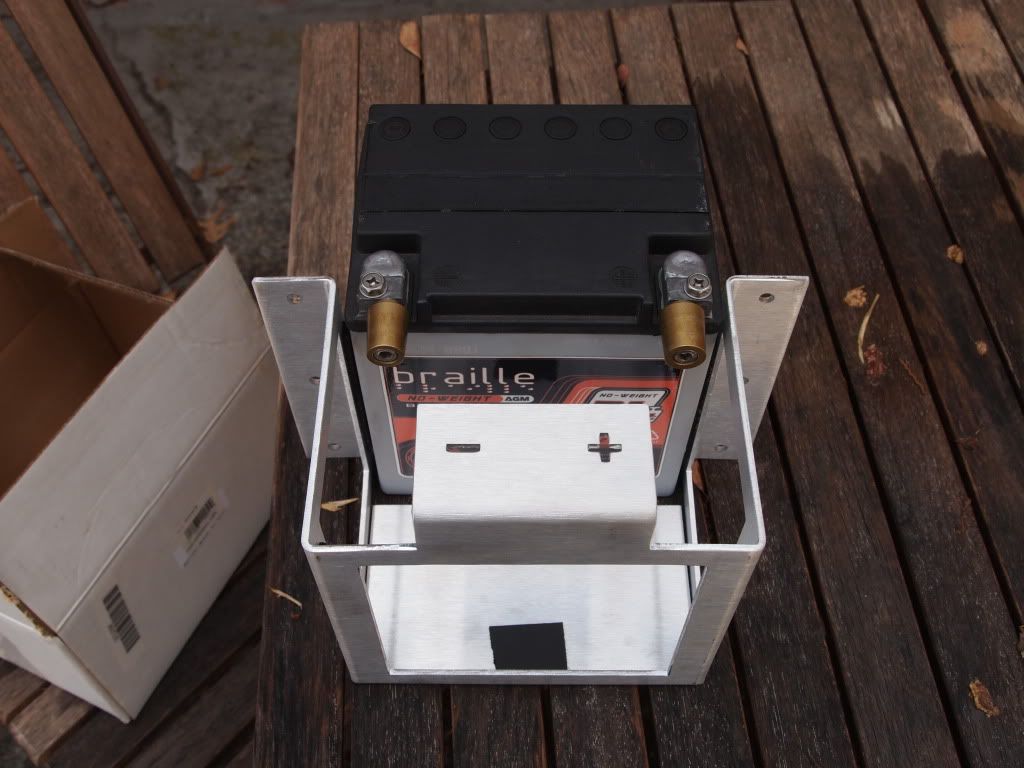 3) CP-e Mazda6 V6 engine mount - This part may only fit '03 and '04 V6's.
SOLD
4) Cordova Motorsports optimized 60mm TB - This will fit '03 - '08 V6's.
SOLD
5) Steeda TB spacer - This will also fit '03 - '08 V6's. This goes great with the above optimized TB.
SOLD
6) Streetunit blacked out rear reflectors - These will fit any Mazda6 (including speed6) '03 - '08. Asking $50 + shipping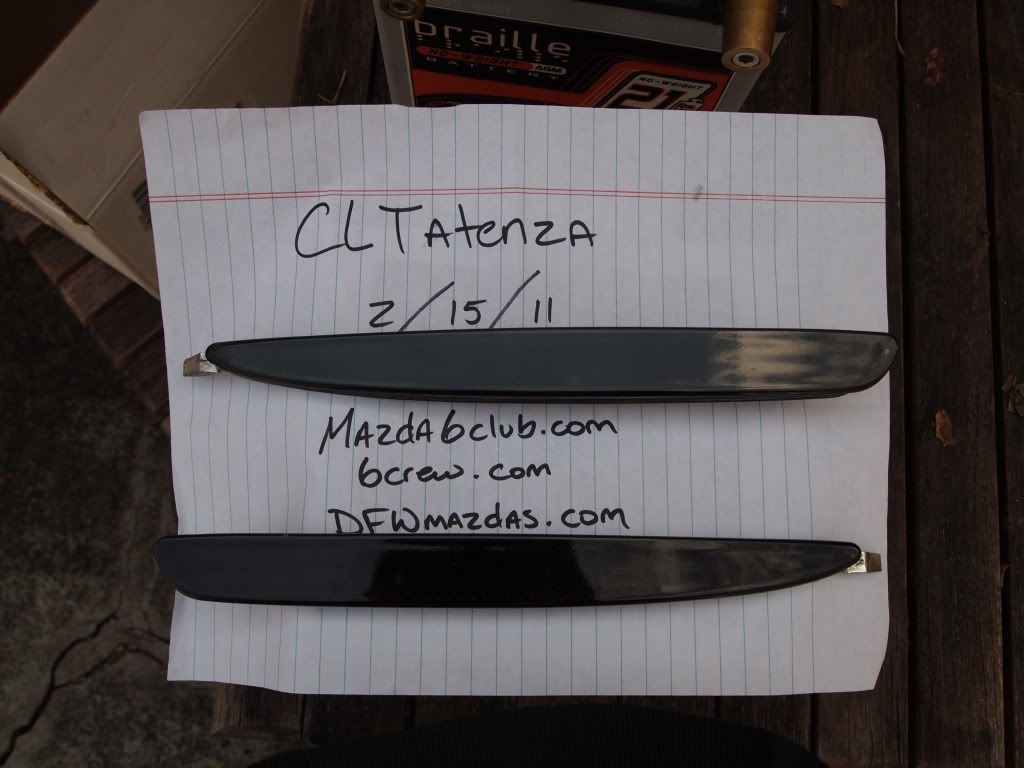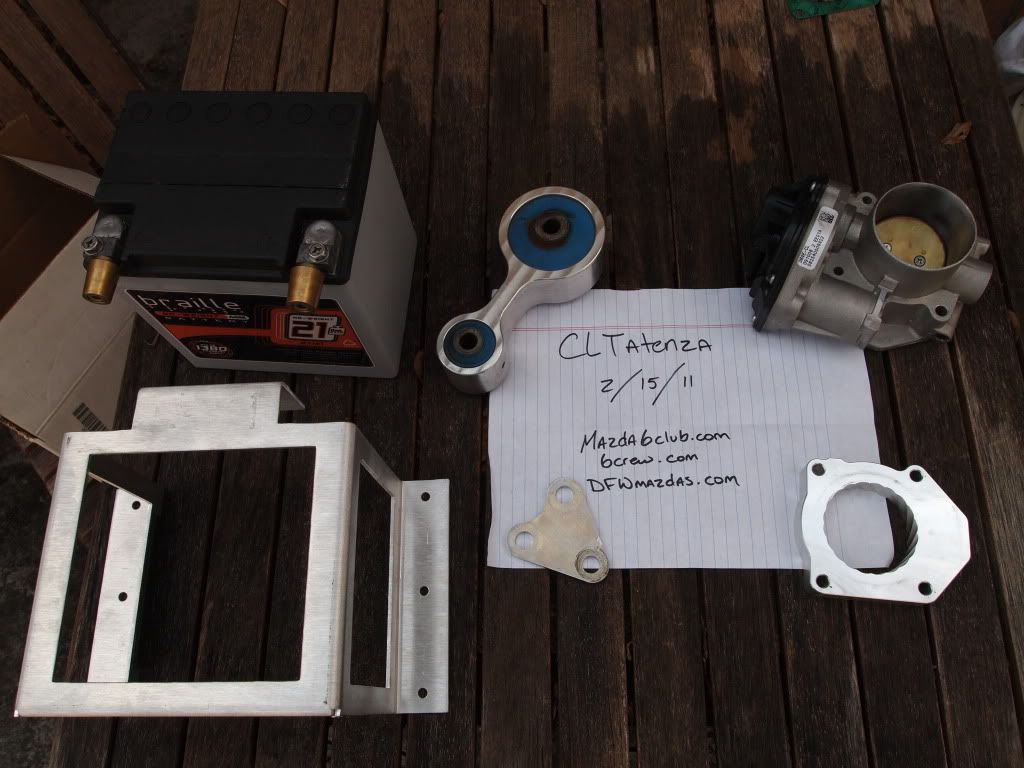 7) Progress 24mm Rear sway bar - This should fit any '03 - '08 Mazda6, with the exception of the speed6 and possibly wagon. This was a huge improvement over stock, and one of the nice things is that it doesn't mangle your endlinks like the RB bar does.
SOLD
8) Corksport Front strut bar - This should fit any '03 - '08 Mazda6, with the exception of the speed6.
SOLD
9) CP-e MAFci (non-tunable) - Please contact CP-e directly for applications, I think it will fit all V6's with slightly different wiring for each. You probably also noticed that the intake and bracket look "naked"
This was on purpose, I ordered a new bracket from CP-e like this, any I stripped the intake pipe myself. I had planned to powdercoat it, but ended up liking the machined look both had. Asking $400 + shipping
*2/17 REDUCED TO $350 + Shipping*
.
10) Tein hood dampers -
SOLD
11) Streetunit washer fluid cap + UMS oil cap - Asking $25 shipped for the washer cap and $50 shipped for the oil cap (washer cap
SOLD
).
12) HKS Hypermax LS+ coilovers - These are extremely rare, and are no longer available through HKS. The bad news is that one of the rear HKS shocks has had it's adjustment knob sheared off, the shocks are still functional, but obviously they are difficult to adjust now. I have replaced them with Koni Yellows, which are also adjustable. You will receive both the HKS shocks and Koni's with purchase.
SOLD
13) OEM V6 front valve cover - This was a project I never quite finished. The valve cover has been cleaned/sanded, primered, and has 1 or 2 coats of high temp gold. Looking for $50 + Shipping
14) Car-LED prototype LED foglights for sport bumper - I don't think these actually made it into production, but these are one of the first prototype sets made. I've misplaced the supplied switch, but it was crap anyways and you're going to most likely want to try and hook them up with an OEM switch or pick something up from Autozone.
SOLD
15) Powdercoated MS6 wheels for local DFW pickup only - Please look in the Wheels/Tire section for this item
Thanks for looking, additional parts to be added later...