Figured I might as well make a proper build thread in this section where it belongs
My cars a 2004 Mazda 6 Wagon Atx, current mods as of Jan 08 14 are:
Engine
MSDS headers and catless y pipe
Injen Intake
CPE Maf Customizer
Injen Catback Exhaust
3.7 Optimized Throttle Body
Throttle Body coolant bypass
EGR Mod
Accel 4v Mustang Cobra Coils
Suspension / Exterior
Tein S.Tech springs
Plasti dipped sport grill
Door guards removed
Currently
Winter Mode
When I first picked it up with only 75,000km on the clock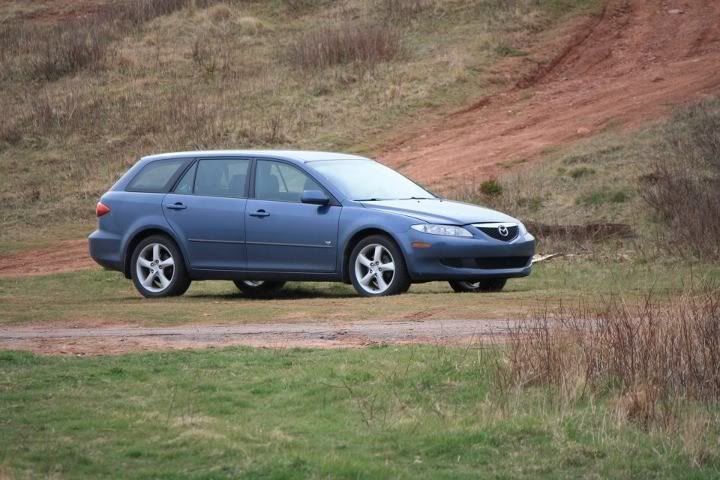 My first "mod" some 6club decals
Then I got bit with the modding bug, got myself an injen intake and a set of MSDS headers which I installed with some buddies in the parking lot of my baracks
The bolts were so rusty we had to end up cutting of the old y pipe with a dremel, a buddy of mine doing the work while I take pictures
After that I picked away with a few small things, bought a guage pod (that I still haven't installed) a sport grill which I plasti dipped black and painted my engine cover
S.Techs came shortly after thanks to my gf couldn't have asked for a better birthday present. I don't miss the 4×4 look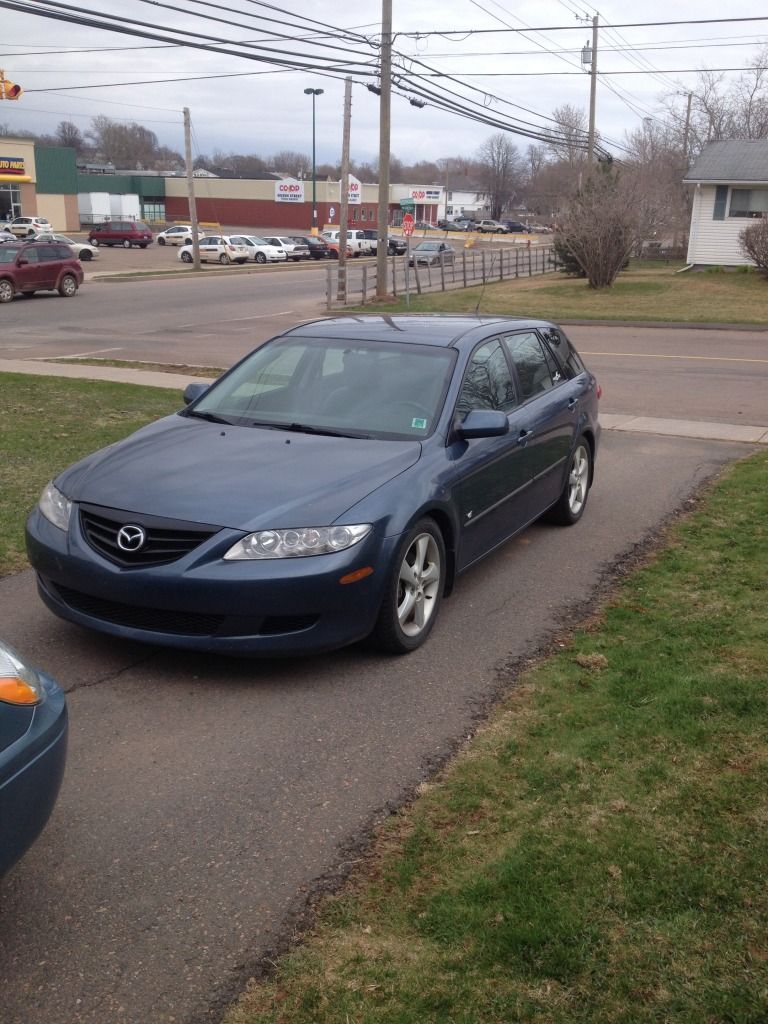 The next day I went to work on the door guards, I can't believe how much better our cars look with them off!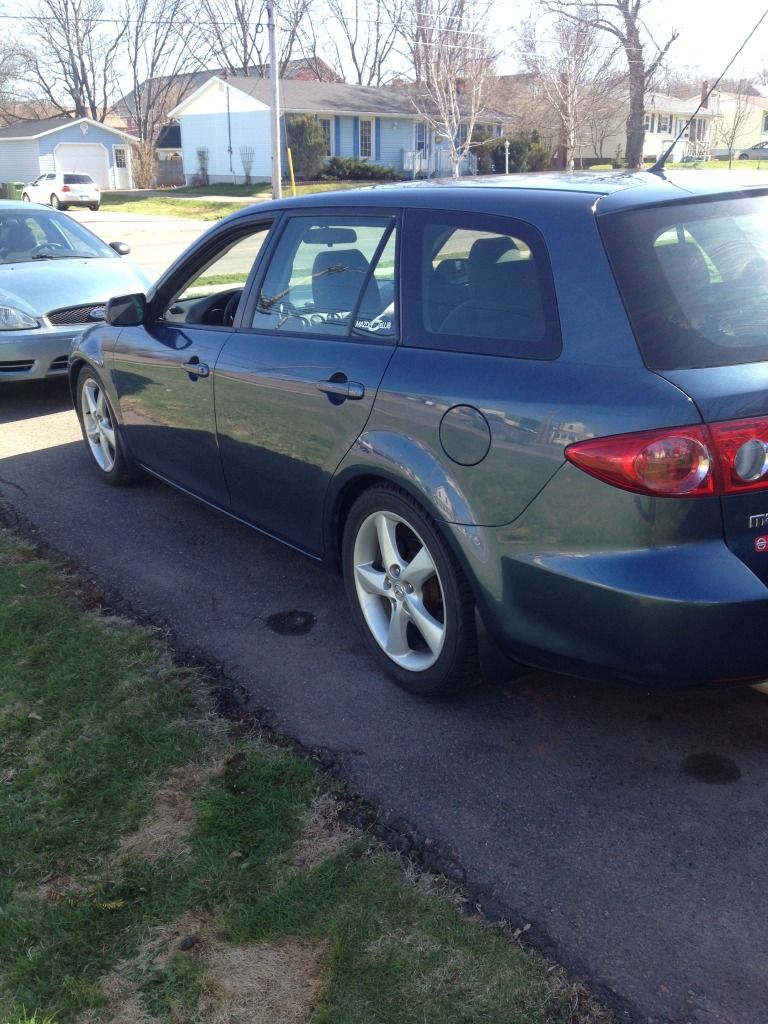 Very recently I finally found an Injen exhaust for a good price so I couldn't resist, I'm loving the sound and am actually getting some puzzled looks from people when I'm driving around now. And that brings us to current time, I'm waiting on a 3.7 OTB that should be here fairly soon. Plans for the future include buying a fusion motor and slowly building it up with my dad with forged internals, high compression pistons, ported upper and lower intakes and head work to start off. The future looks bright!