Discussion Starter
·
#1
·
I ordered these by mistake and instead of taking the 2 weeks and 15 bucks to send them back to Singapore I'd rather sell them to a fellow M6 owner who will enjoy them. They are brand new unused and not taken out of the package PIAA Spark 8000K's. I have these as my high and low beams and they are very nice looking and a good substitute for someone who doesn't want to spend 300 on HID fogs. For those curious, yes I spent 85 bucks a set on my high/low as I would rather have matching high/low at 170 vs. HID low at 300 and stock high beams. Also, the cheapest these can be found ANYWHER ebay or amazon is 80+ shipping and you get to wait 3 weeks to get them from hong kong or singapore as I did, that or pay 25 bucks for 1 week shipping. I'm asking 75 shipped to the lower 48 states. Now for the pics of them in the box: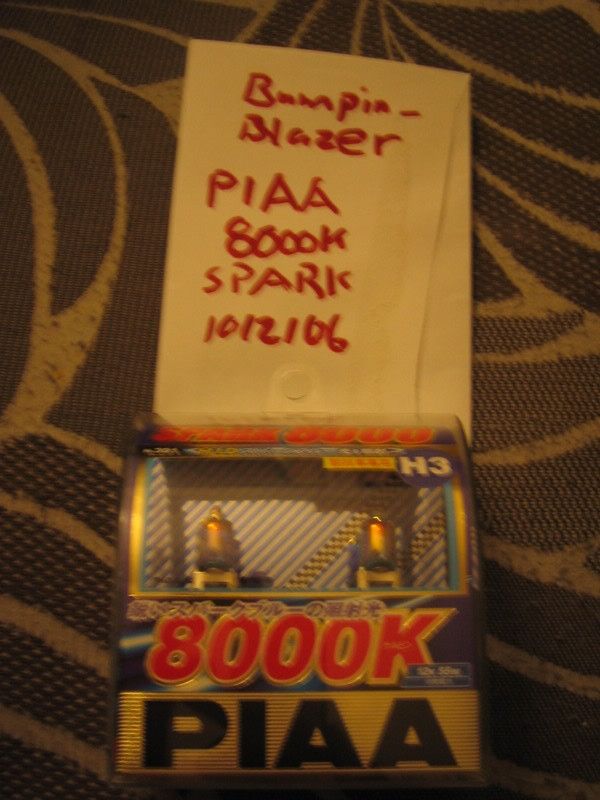 Sorry for the dark lighting but you can clearly see they are what I say they are
.
edited per f/s rules.