Discussion Starter
·
#1
·
Here are some pics of my KSport coilover. All 4 shocks are completely blown. This is only after 1 year 3 months and 12k miles with only 4 autocrosses. The rears won't even rebound from it's full compressed state, as you can see in the pictures. Sad...I guess you do get what you paid for. $750 out the window.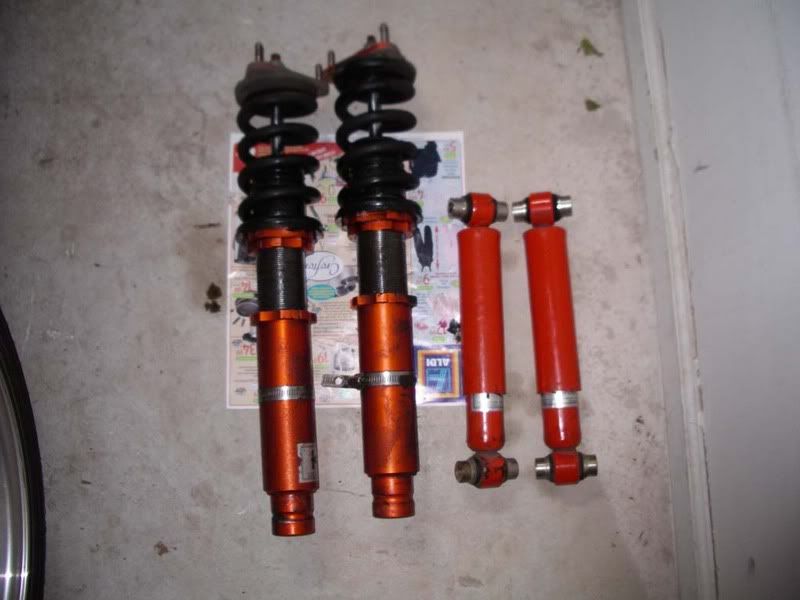 Here's a little upclose shot (oil galore!):
Here's a comparison of the Ksport fronts versus one of the Stock strut housing w/ Koni's and Megan Racing Springs:
The drop so far is very nice. It's about two finger wide. Probably have to give it a few days until it settles.
Although I do notice something different. Turn in is not as crisp as with the KSport. It might be due to the Koni's being set to full soft. I don't know...I'm not a suspension guru. I'm also getting this very light squishy sound from the passenger front side every time I make a quick swerve or turn to the right. Anyone might have a clue what that could be? I'll get some more pics of the drop on the car later.