Discussion Starter
•
#1
•
i figured alot of people dont like shipping, so id post this here for the locals. i have no issue meeting anyone halfway, or if someone wants to come look at them before buying them, i can do that also as long as im not at work of course.
ok, i bought these with great plans to make the 6 look all sexy and low. but things have changed, i missed over two weeks of work (unpaid) because of kidney failure, and am in very mad need of cash, so im selling alot of my aftermarket toys so i can make the mortgage this month.
these are the only aftermarket thing ive actually bought so far for the 6, and now hopefully i can pass them onto someone that can actually use them, and put them to good use at that.
These are a 1.8 inch drop, and retail for $364.65 from sprint.
there brand new, just been sitting in my garage for awhile cause i havent had the time to install them.
heres pics of the actual set i have, i took these pics about 5 minutes ago. box has definitly seen better days, but springs are great.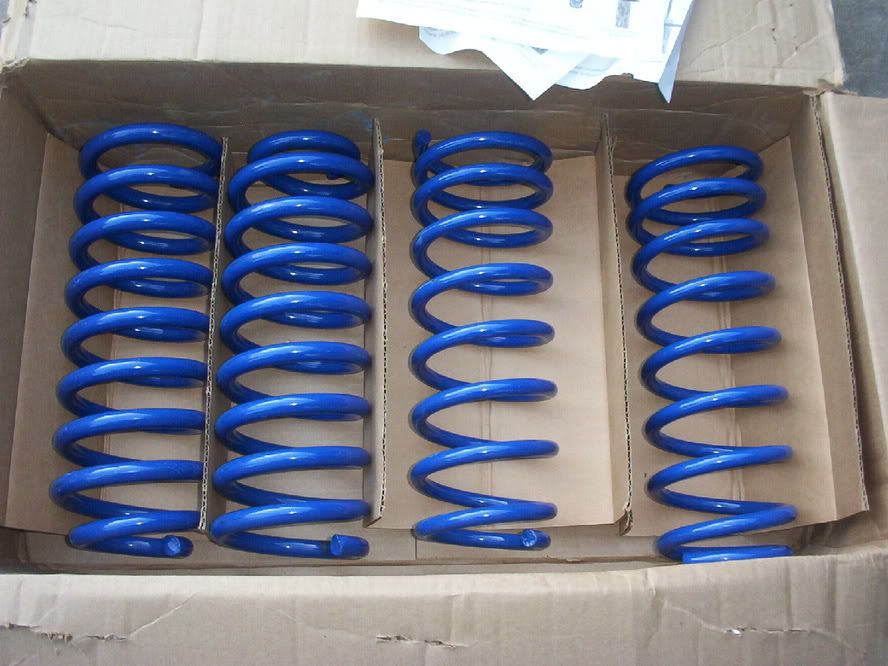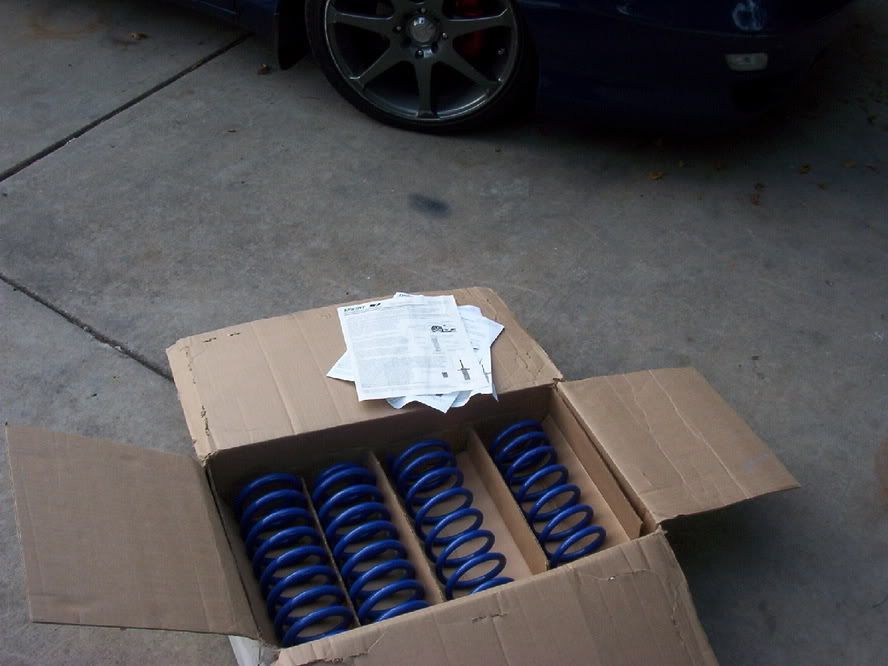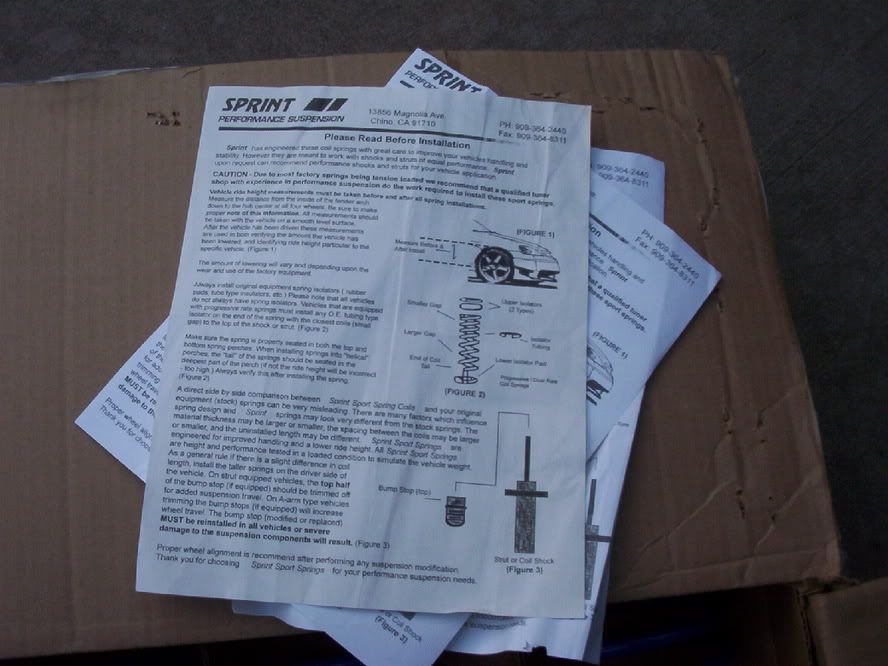 asking $200 for them.
if this isnt allowed in this forum, im sorry, i didnt see a sticky with any reference to this. if needed, mods feel free to close this.