Greetings Fellow Gen3 6ers,
I teased this idea over a month ago
, and I'm finally ready to reveal my results. As with anything, this will NOT be for everyone, however it is my attempt to address our long-standing woes with our current Infotainment System. I also would like FEEDBACK and RECOMMENDATIONS, so I look forward to your responses. Let's begin:
HARDWARE:
The Android Infotainment System (AIS) is using a 9" - 10" Android Tablet in our passenger cabin to provide basic Infotainment Features. I chose for this project the DigiLand 10.1" Quad-Core Tablet (16GB SSD / MicroSD Slot - up to 32GB Storage / 1024 x 600 Resolution / Wireless 802.11 B/G/N). It fits very well in the cavity...almost seamlessly: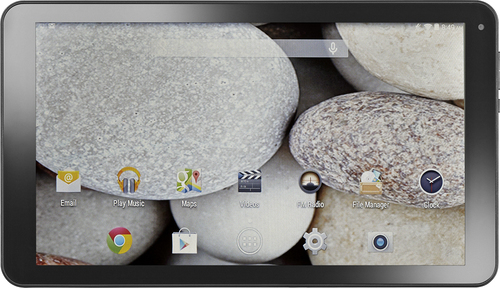 LINK:
Digiland 10 1" 16GB Black | eBay
NOTE: I also recommend a matte-finished screen protector, that's fingerprint resistant.
LINK:
3X Supershieldz Anti Glare Matte Screen Protector for Digiland 10 1" DL1010Q | eBay
To secure the tablet, so that it would not slide or fall, I used Tiny Self-Adhesive Black Hemispherical Rubber Bumpers and cut them in 1/2, and mounted them around the cavity at the base and sides, allowing me to slide it in and out without any major modifications:
LINK:
Self Adhesive Rubber Feet Round Tiny Black Bumpers 96 | eBay
OR
Self Adhesive Rubber Feet Hemispherical Black Bumpers 100pcs Size 10 2mm | eBay
SOFTWARE:
The Software used for this project is "Digital Car for Android" by CdRsKuLL
LINK:
Digital Car - Front end for Android tablet | Android Development and Hacking | XDA Forums
This program is an Android Launcher that works in conjunction with your present launcher. It allows you to place SHORTCUTS to your favorite Apps for quick and easy access. To capitalize on this for the project, I realized I needed the following type of apps:
Screenshot of Digital Car. NOTE: The transport bar at the bottom is HIDDEN when the software is loaded.
RADIO: FM Radio Included on the tablet (Requires audio jack to be active) and TuneIn Radio (Requires Internet Connection).
MUSIC PLAYER: Google Play Music, MixMatch (Lyrics), and Audio Glow (Customized Equalizer Visualizations). NOTE: There is a built-in Media Player, however I liked the "visual effect" from USING these applications:
PICTURED ABOVE: Google Play Music visualized by Audio Glow (my customized theme) and MusicMatch displaying lyrics w/o an internet connection (as long as it has shown the lyrics before)
VIDEO PLAYER: Vudu (Downloadable movies from UltraViolet) and NETFLIX (Requires Internet Connection).
NAVIGATION*: Navigator FREE.
* - Looking for BETTER Alternative. Please reply w/ your suggestions.
SETTINGS: Configure which apps to use (Shortcuts).
SOCIAL: Facebook (Requires Internet Connection).
VOICE CONTROL: Used utter! for some voice command (Requires Internet Connection for some features) to launch apps.
EXPERIENCE:
Overall the program works great, and has a floating shortcut to access the main screen once another app has been opened. It is BETA software, but fairly stable. Along with the shortcuts to my favorite apps, when you press the logo in the center, it provides a speedometer and compass (kinda cool). I enjoyed this setup travelling 2 hours back home, and the bluetooth connection allowed for me to utilize my library of songs, and voice guided navigation during that period, expending approximately 30 - 35% of the battery (without a recharge). I'm researching a right-angled USB plug to keep it connected, so that will not be an issue, however in "dressing it" so that it's not a complete eyesore, I'd like to hear some of your ideas / suggestions. Thanks for your time and attention...and may you all have a Prosperous 2015!!