Hey everyone!
So, I recently broke the ignition knob on the speed. I looked to see what it would cost to replace it, and I was not surprised that the stealership wants about 25 bucks for it.
I said, "screw that!" and set out to making my own. Two protos later I think I have a solid little part. I will be printing out the final (hopefully) product tomorrow. After the print, the knob will get an acetone vapor steam, which will hopefully give it a nice finish.
I decided that maybe some of you on here might want one, so here I am, measuring the level of interest. I don't imagine I would charge more than 10 bucks for one. We shall see. I can print them in a variety of different colors, however, the image shows the text being a different color. While this would be possible to print it like that, it would be an extraordinary pain in the a$$ for me. I might consider painting them if I got a big enough response (albeit I don't expect one).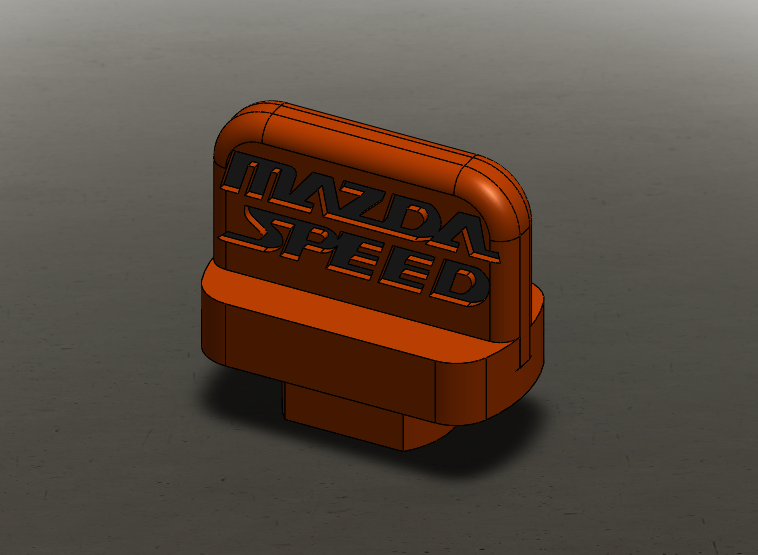 Anyways, let me know what you guys think, and if you might want one.
I thought I should add some updates to the first post for any newcomers to the thread. It was decided among the initial group of buyers, that they wouldn't mind spending a bit more to have the nicer of the two styles of printer available to me print this part (black ABS only). Also I decided that along with the nicer print, I would also paint the lettering (red, blue, green or white). I have been selling the parts for $23 shipped. Please see the rest of the thread for pictures of the process and finished parts! Thanks!