Discussion Starter
•
#141
•
Didnt get too much more done, just some odds and ends on the MS6 swap. I hurt my neck the day prior so I have a stiff neck today. Excedrin works wonders, but still mobility is limited
Sideskirts. MS6 on the right.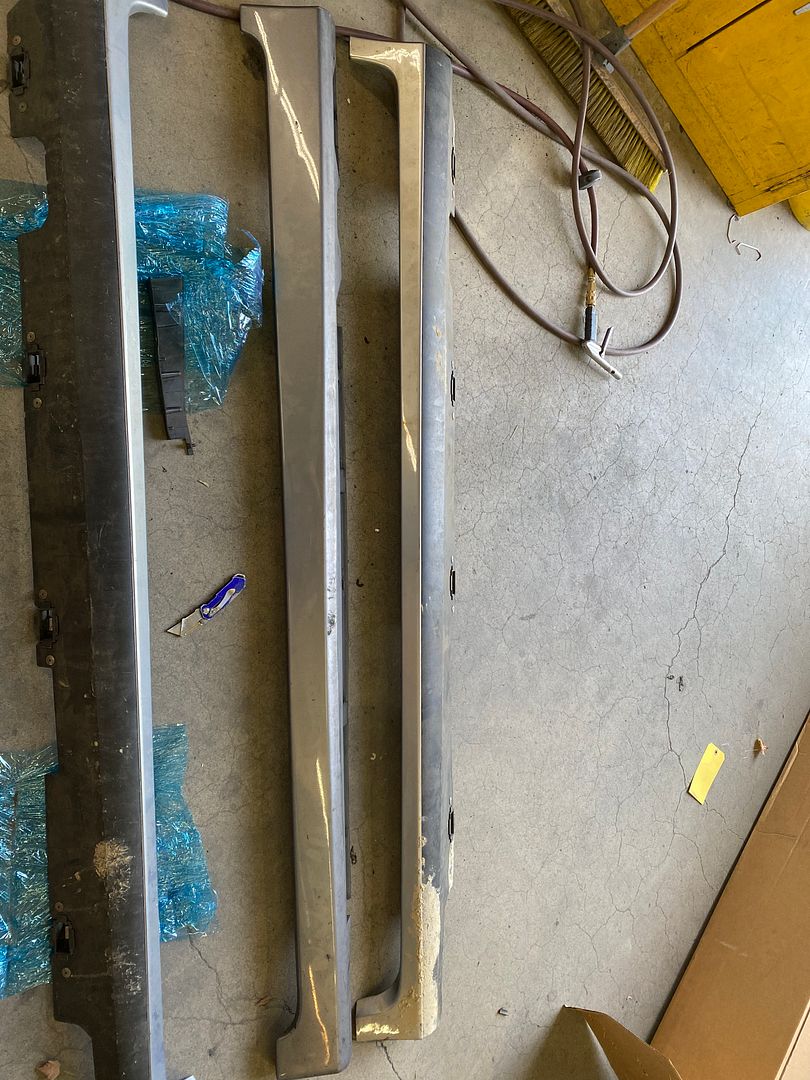 The lower part of the bumper was damaged (air scoop?? Dont know what is called)when I received it so I had a replacement part, but I didnt realize the lip was riveted on. I drilled the rivets out and then I used some speed clips I pilfered from the outgoing bumper and screwed it back on. To use the speed clips I need to modify the air scoop a bit.
Above photo shows how my bumper was damaged.
lower lip removed from air scoop ready to be put on new part.
Lip attached to the new air scoop and screwed on.
Speaking of air scoops, the MS6 front grille is also designed to direct air into the hood for the intercooler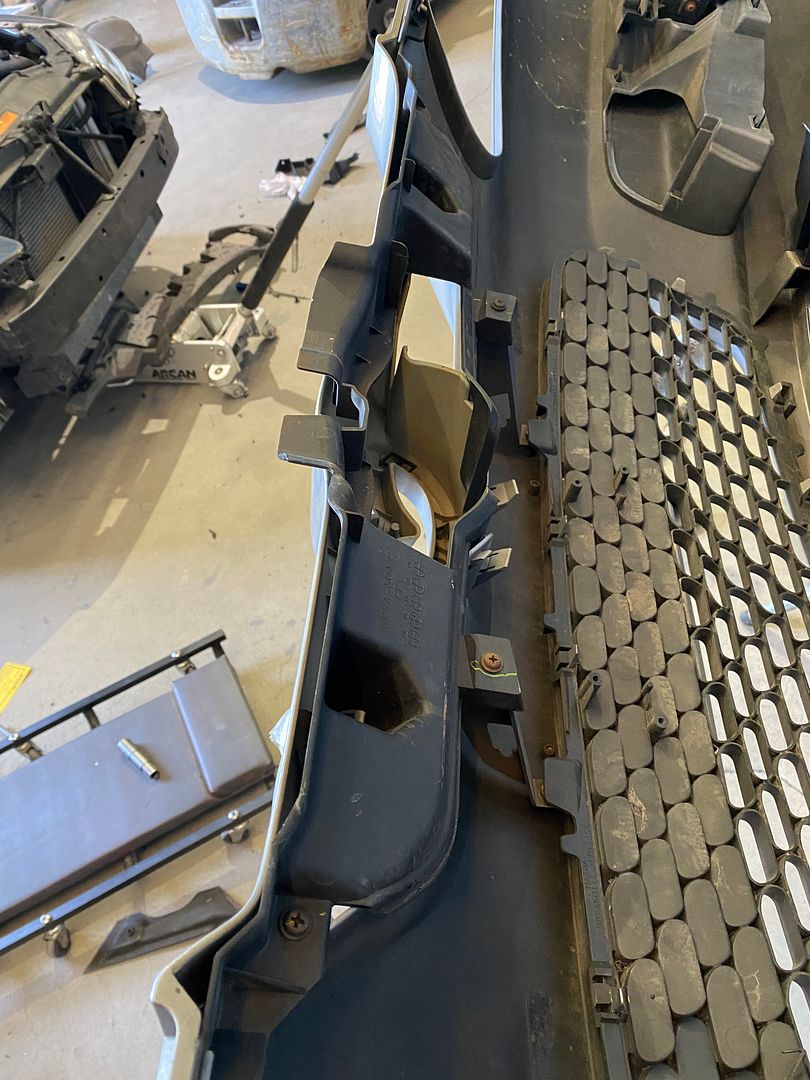 This the back side of the grille, it if directing air straight up as there is where the hood duct opening is located. Later on I want to modify this to provide more air to the radiator rather than have the air redirected. I wanted to remove just the duct on the grille, but unfortunately the grille for the most part attaches to this duct....I'll have to revisit it at a later date.
Hood ducting that 'connects' to the grille
Hood Ducting. I took it off once, but realized that the front hood rubber strip relies on it.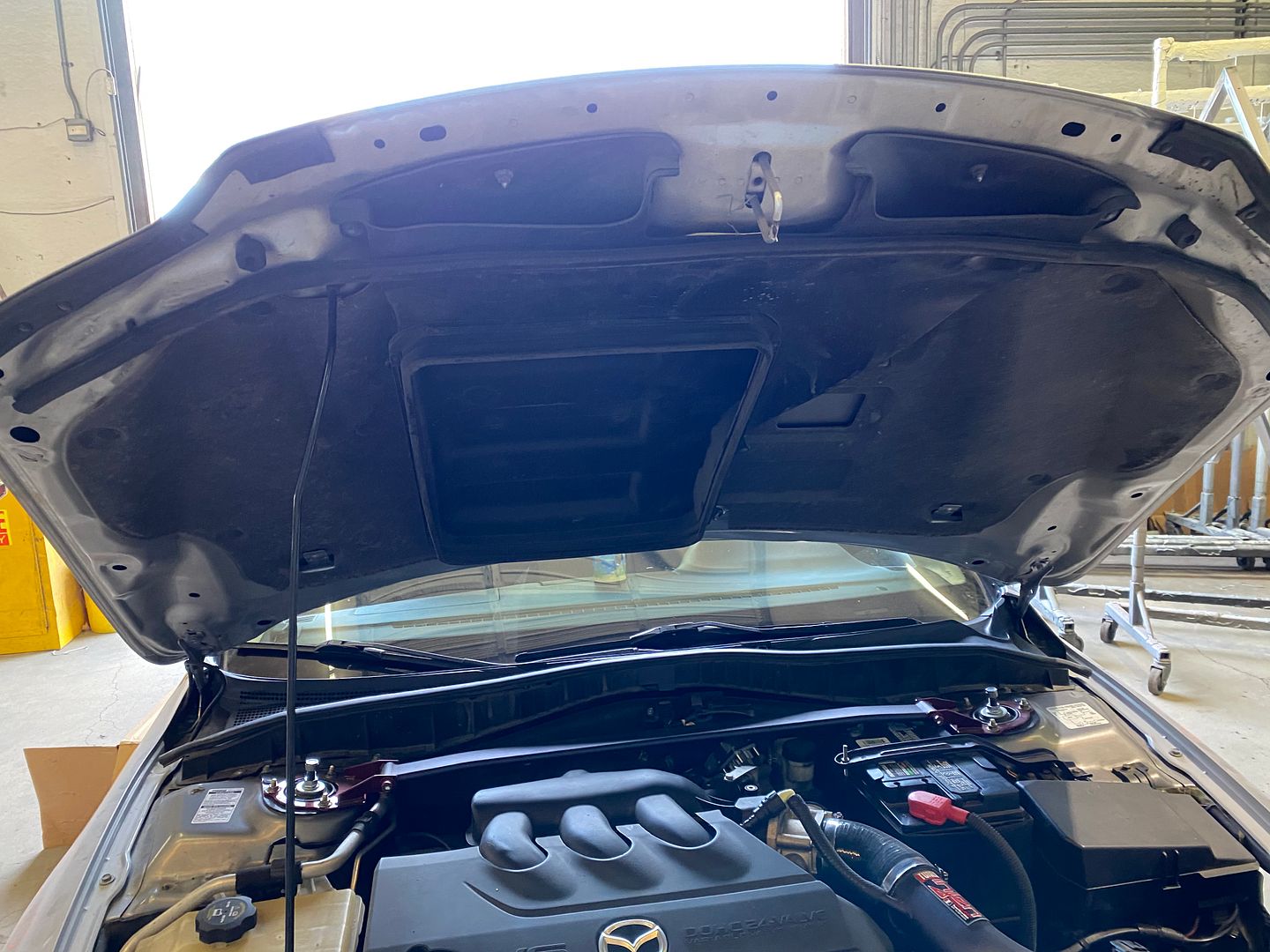 Here is the regular hood latch with the MS6 bumper, you can see the safety release handle is contacting the bumper.
Here the hood latches side by side. You can clearly tell the the handle is shorter on the MS6 one.
MS6 latch installed.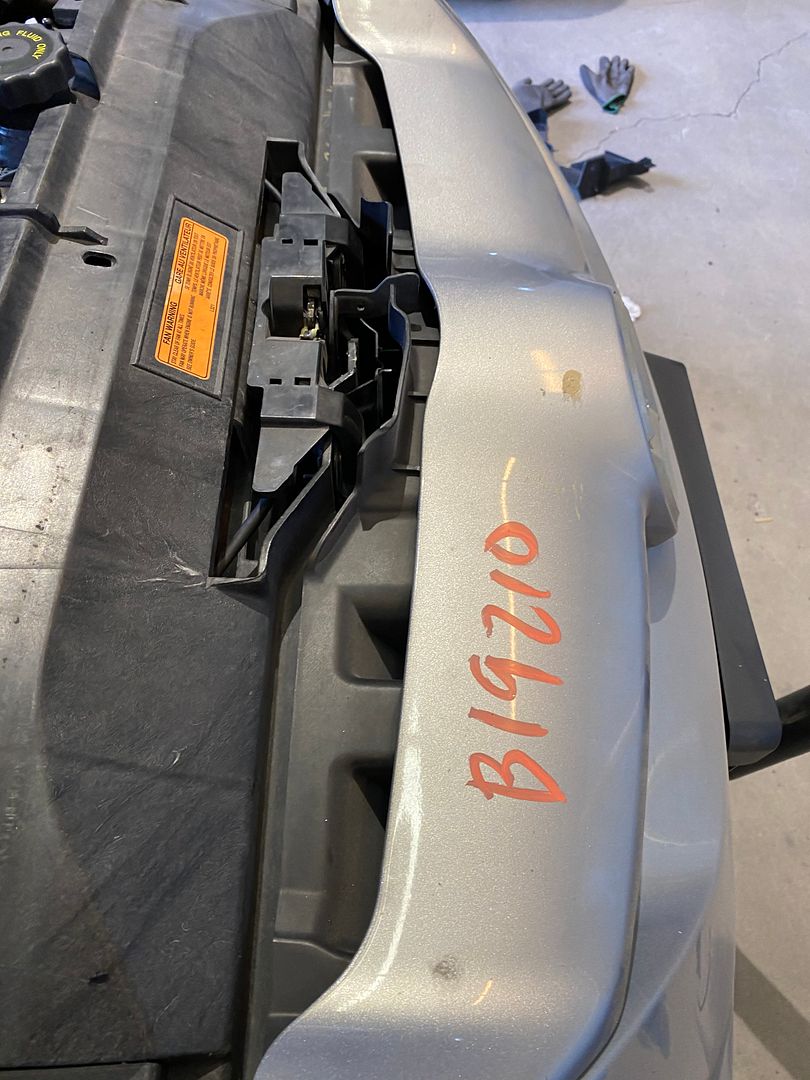 Filler foam between the bumper. MS6 on the left.
On top is the MS6 one.