Discussion Starter
•
#1
•
***** MISSION COMPLETE *****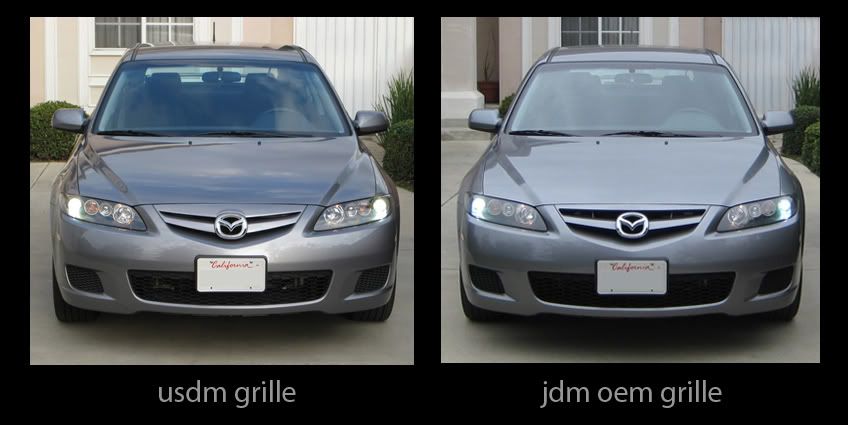 (below is my process log)
--------------------------------------------------------------------------------------------------
I finally acquired a (06-07) OEM JDM sports grille to do a test fit on.
Currently running into some fitment issues; which i plan to solve by modifying the grille.
The grille itself seems to line up pretty well to our usdm bumpers, the only problem is that our usdm bumpers' grille area flares upwards. This prevents clearance for the bottom half of the JDM grille. Also, the clips on the grille are completely useless to us as it clips in the opposite direction.
It looks like without the bottom portion of the grille, it should be able to fit.
Basically it needs to be cut so it looks like the USDM grille (with its missing bottom portion)
What do you guys think is the best option to cut off the bottom side? The grille is made of ABS plastic. I was thinking either taking it to a shop, or cutting it myself with a dremmel with a metal disc.
> (left) USDM, (right) JDM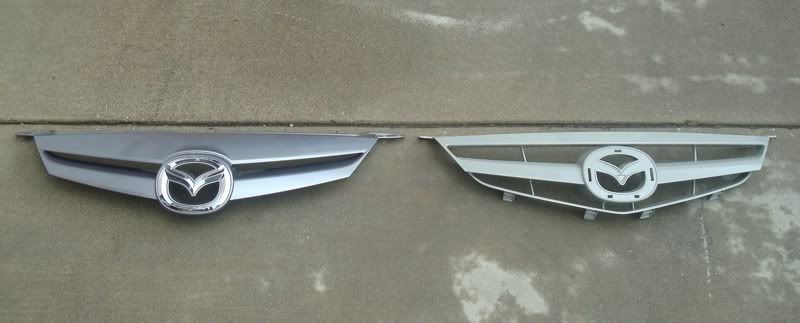 >As you can see from the pictures below, the grille cannot be pushed down any further because of the bumper flaring upwards in the grille area.